Our friends over at RelaxedHomeschooling.com are giving away another one of the HEDUA homeschool planners. This time it's a fabulous student planner – great for homeschooling or any type of schooling!
CLICK HERE to visit the giveaway post and sign up.
Happy planning!
Related articles
*THIS GIVEAWAY HAS ENDED*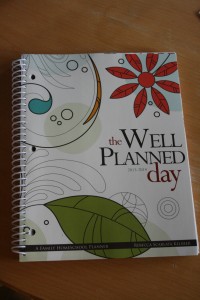 I was so excited when THIS came in the mail a few weeks ago!  The folks over at Home Educating Family Association (HEDUA) kindly sent one over for me to review.  I've been eyeing their planners for quite some time but since my daughters are grown, I really didn't need a homeschool planner anymore.
**Check for a giveaway of this fabulous planner at the bottom of this post!  Giveaway ends July 6, 2013** (**THIS GIVEAWAY HAS ENDED)
Let me tell you now… I WISH I had this planner when we were schooling.  It would have been so very very helpful!  It's fabulous!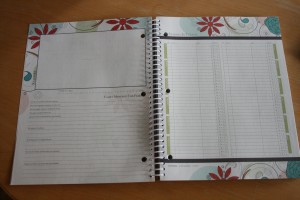 Inside the cover there is a spot for your current family photo as well as journaling prompts for noting your family's special memories for the year.  Opposite that is a spot for special dates (birthdays, etc) for each month (kind of a perpetual calendar idea)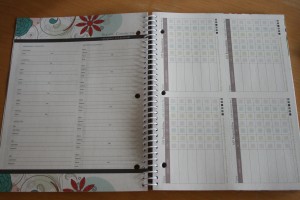 There are pages for finances and special projects for the year and then, opposite the emergency numbers page, a tear out page for individual responsibilities for each child (3×5 card sized with chores on one side and school duties on the other).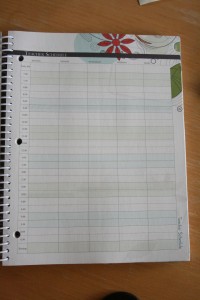 I like this page where the teacher, a.k.a. MOM in most cases can plan out her school days.  It's nice to be flexible when you're homeschooling, but a basic schedule to start with is essential. I learned this the hard was for too many years!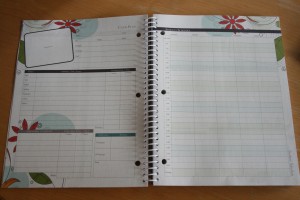 Next come the student daily schedules including a spot for the child's picture and details.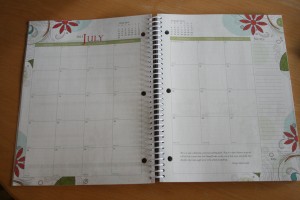 Now it's time to work a month at a time. The monthly pages have nice large squares – needed for a busy family.  Each month is followed by…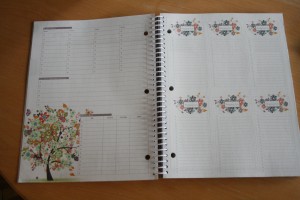 Pages for that month's finances, book lists, field trips as well as tear out shopping lists on the opposite page.  Love this!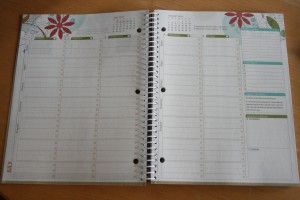 The week at a glance pages for that month follow.  Each week has a spot for priorities, menu and even has catechism questions and answers.  Those two bottom boxes on the right are Saturday/Sunday squares.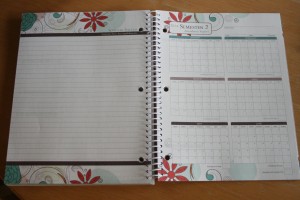 There are pages for attendance and grades…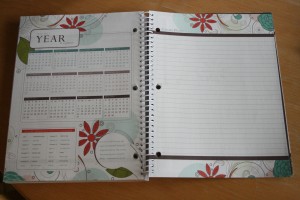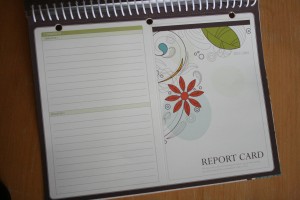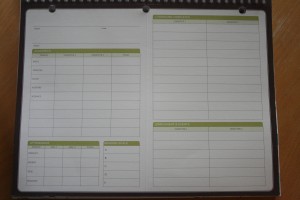 Notes…
As well as a cardstock weight report card for each student that you can tear out.
Throughout the planner there are some great homeschooling articles… all really good!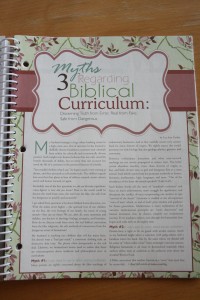 If you are a homeschool parent or even if you're not, please check out all the various planners over at HEDUA(click).
AND NOW… for the giveaway.  Sign up below to participate.  Remember no more entries after July 6, 2013.  Thanks and I hope you win!


***This GIVEAWAY HAS ENDED***
Did you know that HEDUA has an affiliate program? If you are a blogger and would be interested in earning money just for sharing what you love click here for details.

Our friends over at MerrileeMannerly.com have graciously offered to do a giveaway of their delightful book:
As I said in this review post (click) the book is so sweet and a great read for kids of all ages but specifically geared toward ages 3 and up.
Interested in getting a copy for yourself?  Just enter the rafflecopter below with you name and email address and we'll choose a winner on February 15, 2013.
Want to know more?  Here's an interview on YouTube with the authors:
Enter now:
I was so very happy when the FedEx truck pulled into the driveway this afternoon because I knew why it was here. This is why:
My friend Carla who is an independent rep extraordinaire with Origami Owl kindly sent me a full locket to review. I was so glad when we arranged this because I really think these lockets are perfect for my readers – moms in particular and for dads because these lockets would make fabulous gifts for the wife!
I knew it would be pretty but let me tell you, the online photos do not do these lockets and charms justice. They're beautiful. Solid, heavy (but not too heavy) and high quality construction make these something you'll cherish for a really long time.
I won't go into all the details of the founding of the company, but I encourage you to read the whole Origami Owl story on Carla's site as soon as you finish entering the giveaway below. It's inspiring to say the least.
Click here to read the full story of the Origami Owl company.
I love how it came packaged (see above) but I really love the little pinch pocket storage bag that Carla sent!

Here's a shot with my sweet locket safely tucked in the storage bag. Doesn't it look all cozy? 🙂

There is much to love about this whole concept. The idea behind the charms is telling a story – so once you choose your locket (each locket comes with a standard chain but you can upgrade your chain if you want) and charms you'll have a wearable scrapbook around your neck. I chose 4 charms and a disk that says "family". The charms represent our family – a Y for our last name, a heart lock because we've given our hearts to each other for safe keeping and then music notes and a music staff because music is a huge part of our lives and because we love to worship God by singing and playing music.
Another fabulous feature of these lockets is that it's easy to "swap out" your charms so you can be telling a different story with each wearing. Choose just one locket and switch out the charms and/or disk inside based on what story you want to wear that day. The locket opens easily but is held together with a magnetic pull so the charms will never fall out.

Here's the best part: Carla is also allowing me to host a giveaway here for a $50 credit toward a purchase of your own Origami Owl products! I'll choose ONE random person from the entries below to win the giveaway. (Giveway winner must have U.S. address)
Ok so here are the details for the giveaway. Sorry, international readers. This giveaway is only available to US Residents.
To enter you must visit Carla's Shop and list in your comment at least 3 charms you'd choose for your locket if you were to buy or win one (don't worry – if you win you can change your mind later!). Make sure you include your email address too so we can notify you if you win! That counts for your mandatory entry. I'll choose a random winner on August 3, 2012 so hurry!
Other ways to add entries are as follows:
1. Tweet this giveaway and come back to comment with the tweet url of the specific tweet. This will give you five more entries into the giveaway. (don't worry about commenting 5 times about your tweet – I'll take care of that – just one more comment is fine!) Here's a sample tweet that fits the 140 character limit: "Fabulous Origami Owl living locket giveaway! Win $50 product credit: http://parentingzoo.com/members/?p=1885"

2. "Like" Carla's Origami Owl facebook page at: https://www.facebook.com/DesignALocket
Come back here to this post and comment that you liked her page with your FB name so we can verify! This will give you five more entries into the giveaway.(Again, don't worry about commenting 5 times about your like – I'll take care of that – just one more comment is fine!)

3. Take advantage of Carla's offer of a free charm with a $50 shop purchase before the giveaway ends. Come back here and comment that you ordered with your order number to confirm. This will count for five more entries into the giveaway! (Yep, again, I'll take care of the extra comments so you're entered the extra times.)

4. Share the giveaway on your Facebook wall or anywhere else "social". Come back and comment how and what you did to share the giveaway. Each additional type of sharing counts for one more entry – but for this one you'll need to comment each time.
In addition to the giveaway above, Carla has generously offered our Parenting Zoo readers a *FREE* charm with a purchase of $50 or more (before shipping and tax) on her online shop. Click here to visit her shop and choose your story to tell. After you've placed your order contact Carla at orders at designalocket dot com, tell her you heard about her offer through Parenting Zoo and let her know which free charm you would like to have! THANKS Carla! The free charm with $50 purchase offer expires 8/31/12. US residents only please.
Click here for Carla's Origami Owl website and shop.
I can't resist! More photos:

I've listed this at:
Contestformoms.com Contests & Sweepstakes
and
http://www.bloggiveawaydirectory.com/
Contest void where prohibited. U.S. Residents only.
*****UPDATE – Comments for this are now closed*********
The Winner of this review is comment #25 – Theresa G. at Faith and Family Books.  I've emailed Carla your information so she can contact you about your prize!  Congrats!!
Disclaimer: I received product from Carla New, Independent Representative for Origami Owl to review and offer this giveaway. I was not compensated to write this post in any other way than receiving the product from her nor was I required to give a positive review of the product. The product I received was equivalent to the amount of the giveaway prize offered.