Book Title:  Out of a Far Country
Authors:  Christopher and Angela Yuan
Published by:  Water Brook Press
Amazon info:

Coming Out, Then Coming Home

Christopher Yuan, the son of Chinese immigrants, discovered at an early age that he was different. He was attracted to other boys. As he grew into adulthood, his mother, Angela, hoped to control the situation. Instead, she found that her son and her life were spiraling out of control—and her own personal demons were determined to defeat her.

Years of heartbreak, confusion, and prayer followed before the Yuans found a place of complete surrender, which is God's desire for all families. Their amazing story, told from the perspectives of both mother and son, offers hope for anyone affected by homosexuality.

God calls all who are lost to come home to him. Casting a compelling vision for holy sexuality, Out of a Far Country speaks to prodigals, parents of prodigals, and those wanting to minister to the gay community.

"But while he was still a long way off, his father saw him and felt compassion, and ran and embraced him and kissed him."  – Luke 15:20

Includes a discussion guide for personal reflection and group use.
My review:
I found myself not wanting to read any more as the details about Christopher's pre-conversion lifestyle were a bit too … detailed for me. I appreciate that this is a true journal and all… just want to warn other readers that while not "graphic", his attraction, feelings, experiences in the homosexual "scene" etc., is pretty detailed.
It's an amazing story and I'm thankful for the redemption of this family. I just can't recommend the book.
I received a copy of the book in exchange for an honest review.
Title:  Full:  Food, Jesus, and the Battle for Satisfaction
Author:  Asheritah CiuCiu (with forward by Linda Dillow)
Published by:  Moody Publishers
Amazon info:  
Can the Bible help me with my food struggles?

Have you ever felt stuck in a seemingly endless cycle of overeating, yo-yo dieting, and obsessive thoughts about food?

Whether you feel defeated by your lack of self-control or overwhelmed by thoughts and longings for food, the answer to our food fixation does not lie in the $500 billion global diet industry.

This is not a diet book and it's not a healthy eating plan. Because at the core, our problem is not really what we eat. It's why we seek fullness in something that will never satisfy.

Join Asheritah Ciuciu as she shares honestly about her own battles with food and reveals the path to freedom. You'll discover the joy of living free from food fixation so you can experience deeper satisfaction in Christ, gain a renewed sense of purpose, and yes, even enjoy good food (without regret).

A healthier relationship with food through a stronger relationship with Christ—that's the goal of Full.

Includes a quiz to help you find out if you have food fixation, plus practical strategies for overcoming it.
My rating: 5 stars
My review:
I've read many diet books. I've done many diets.  I've had some success on some. In fact, one time when my daughters were pretty young, I determined I was going to get skinny. And I did.  Pretty fast too.  Too fast. And too skinny.  And I discovered that my addiction to food could easily be converted to other addictions – like the addiction to dieting, or to starving myself, or to getting just one size skinnier.  It was scary.
I haven't "dieted" since then. Oh, I've tried to watch what I eat, limit my sugar intake, stop eating carbs, etc., I followed some pretty crazy "Christian" diets that I quickly learned were not good even though most of them had some good information, etc.  It's been a journey.
All that to say, I wasn't expecting too much when I got this book. But, I had heard the author on the radio once when I was running errands and at the time that I heard the interview they were talking about food and worship. I was intrigued with what she was saying – and I thought it was profound and totally different from anything I'd heard about "dieting" before. Mostly because it wasn't about dieting at all.  And I liked that.
I started reading this one and wondered if it would be the same old same old but it's not. It's really not.  This is a book about your relationship with God and His word … and a little bit about how that relates to food.  But that's a good thing because, with all addictions, it's rarely REALLY about the substance of choice. It's about what's going on in your mind and where your heart's focus is.
Favorite chapter?  Chapter 8. Celebrate the gift of food.  This is the chapter that I heard the author discussing in the interview on the radio and it filled out what I heard. The book is worth this chapter alone and I'm convinced if we'd just do some of the suggestions she makes here, our outlook about food and dieting and fellowship and mealtime and … a bunch of stuff, would be much, much different.
So yeah, better than I expected AND highly recommended!  Get this book!
I received a paperback copy of this book in exchange for an honest review. All thoughts are my own.
Book Title:  Transforming Grace
Author: Jerry Bridges
Publisher:  Tyndale
Amazon info: Living Confidently in God's Unfailing Love
Grace is amazing because it is God's provision for when we fall short of His standards. Unfortunately, too many of us embrace grace for our salvation but then leave it behind in our everyday lives. We base our relationship with God on our performance rather than on His love for us, even when we intuitively know that our performance cannot earn us the love we so desperately crave.

Isn't it time to stop trying to measure up and begin accepting the transforming power of God's grace? The product of more than ten years of Bible study, Navigator author Jerry Bridges's Transforming Grace is a fountainhead of inspiration and renewal that will show you just how inexhaustible and generous God's grace really is.

This edition includes the full study guide, which was formerly available as a separate product (ISBN 9781600063046).
My rating: 4 stars
My review:
This is another fine book by Jerry Bridges.  It's a comprehensive look at the beauty of grace in the Christian life.
About 1/4 of the book is the Discussion guide which includes a pretty detailed overview of each chapter for individual reflection or group discussion.
I enjoy Bridges writing for the most part. This book does tend to get a bit repetitive though, and that's the reason I'm giving it 4 instead of 5 stars.
I received a copy of the book by the publisher. I was not required to leave a positive review. All thoughts are my own.
Author:  Lydia Brownback
Publisher: Crossway
352 pages
Amazon info:

Humans are relational, emotional beings—and nothing reveals this more beautifully than the book of Psalms. As the psalmists pour out their hearts to God, they uncover the multifaceted character of the Lord almighty and reveal his grace-filled plans for his people.

Sing a New Song offers a fresh look at the 150 psalms in the Bible, summarizing each psalm's key themes, revealing how each fits in to both the Psalter as a whole and the rest of Scripture, and suggesting practical applications. Designed for use in personal study or in small groups, this book will invigorate your study of the the book of Psalms and enable you to see the steadfast love and faithfulness of God reflected on every page.
My rating: 4.5 stars
My review:
This is a lovely devotional book of the Psalms and would make a great gift for someone who would like to systematically work their way through the Psalms with some guidelines, etc. Solid but not stuffy, each entry offers some wonderful insight as well as companion scripture to see how the Psalm fits into the whole. A great book.
I received a copy of the electronic version book in exchange for an honest review. All thoughts are my own.
Author:  Heidi St.John
Published by: Tyndale
Amazon info:

Have you ever looked into the faces of the people who call you "mom" and wondered what in the world you got yourself into?
If you're like many Christian moms today, you've been reading the headlines and watching the rapid-fire changes in our culture with frustration and fear. Let's face it: Moms today are facing questions that previous generations didn't even see coming, and even our right to determine what is best for our own children is under fire. Popular speaker and blogger Heidi St. John (The Busy Mom) believes that today's mothers need a special kind of strength. We need to be strong in the Lord and in the power of His might. We dare not rely on human strength for the battles we're facing right now. In Becoming MomStrong, Heidi has a powerful message just for you?the mom in the midst of it all. Through encouragement, practical prayer points, and authentic "me-too" moments, Heidi equips you for a job that only you can do: to train your children to hear God's voice and to walk in truth no matter where our culture is heading. God wants to use this generation of mothers to do something extraordinary:

To be strong in the Lord
To know who you are in Christ, and
To impart that strength to your kids.

In other words, He wants you to be MomStrong! So if you're feeling tired or inadequate today, get ready to find new strength as you join Heidi St. John in Becoming MomStrong.
My rating: 4 stars
My review:  This is such an easy and enjoyable read. Heidi is a fun writer and her writing is very down to earth.  This kind of reads like a series of warm-hearted and "real" blog posts – and it works.  A mom of 7 kids, she knows what a stressful mom life is and seems to have really made the most of her own advice.  I think this might make a great book for new moms or those who are in the thick of young motherhood.
I received a copy of this book in exchange for an honest review. All thoughts are my own.

Book Title:  The Crown, Volume 1
Author:  Robert Lacy
Published by:  Crown Archetype (October 17, 2017)
Amazon info:

The official companion to the Emmy-winning Netflix drama chronicling the reign of Queen Elizabeth II, and starring Claire Foy and John Lithgow, The Crown by Peter Morgan, featuring additional historical background and beautifully reproduced archival photos and show stills

Elizabeth Mountbatten never expected her father to die so suddenly, so young, leaving her with a throne to fill and a global institution to govern. Crowned at twenty-five, she was already a wife and mother as she began her journey towards becoming a queen.

As Britain lifted itself out of the shadow of war, the new monarch faced her own challenges. Her mother doubted her marriage; her uncle-in-exile derided her abilities; her husband resented the sacrifice of his career and family name; and her rebellious sister embarked on a love affair that threatened the centuries-old links between the Church and the Crown. This is the story of how Elizabeth II drew on every ounce of resolve to ensure that the Crown always came out on top.

Written by the show's historical consultant, royal biographer Robert Lacey, and filled with beautifully reproduced archival photos and show stills, The Crown: The Official Companion: Volume 1 adds expert and in-depth detail to the events of the series, painting an intimate portrait of life inside Buckingham Palace and 10 Downing Street. Here is Elizabeth II as we've never seen her before.
My rating:  4 stars
My review:
I only saw a small part of "The Crown" on Netflix but my daughters enjoyed the whole series. Regardless, this is a helpful book to understand the history as well as the artistic liberties the creator of the series used. I always wonder how much of some of these historical dramas is true…this book answers that question for this one.
I received a copy of the book in exchange for an honest review. All thoughts are my own.
Title:  Refresh
Author:  Shona & David Murray
Published by:  Crossway
Amazon info:

"I feel so overwhelmed."

Do you race from one thing to the next, unable to keep up with all the demands of your ever-growing to-do list? Are you overcommitted and overstretched, but don't know how to slow down when the world just says to speed up? Is there any hope for rest in a world of never-ending demands?

Many women don't realize they're running at an unsustainable pace until it hurts them physically, emotionally, and spiritually. Drawing on many years of counseling and their own experiences of burnout, wife and husband team Shona and David Murray want to help you slow down to a more grace-paced life—enabling you to avoid the pitfall of burnout, cultivate sustainable habits for the future, and experience the rest of body and soul that God intends for you.
My rating:  4 stars
My review:
I previously reviewed David Murray's book, Reset, and enjoyed it very much. My "complaint", if you could call it that, was that that book was really geared toward men, and pastors in particular.  So I was glad to hear that he and his wife had written a companion book for women.
The Murrays speak from experience, and that experience adds a great deal of credibility to their advice and comments regarding the pace of life most of us find ourselves living in these 21st century years.  While you might not find anything earth shattering or life changingly new, this book is biblical, practical, easy to read and follow, and helpful for those who are just feeling a bit out of control – which is almost everyone I know.
While I prefer the Reset book's content, much of it is duplicated here and also really good.  I encourage you to give this book a read.
I received a Kindle copy of this book in exchange for an honest review. All thoughts are my own.
Book Title:  Lasting Love:  How To Avoid Marital Failure
Author:  Alistair Begg
Published by:  Moody Publishers
Amazon info:

What makes love last a lifetime?

No one marries intending to fail. Each couple that says "I do" hopes for a long and beautiful life together. But as time passes, many drift apart, and some eventually call it quits.

But what about the ones who stay the course, who don't just bear through marriage but actually love it? What's their secret?

It's simple, really: there is no secret. They follow God's revealed design.

In Lasting Love, Alistair Begg unfolds this design. After laying theological foundations, he builds levels of application, showing how God's blueprint makes marriages sturdy and vibrant.

Ideal for both those considering marriage and those already married, Lasting Love is a comprehensive book on the essentials of a great and godly union, such as:

What the Bible says about marriage vows, gender roles, and parenting
What to look for in a potential spouse
How to cure and prevent marital decay

Heed the advice of this pastor who has seen too many marriages come and go. Let yours last a lifetime.

Includes a study guide for spouse and group discussion to help you put the book's principles to practice. 
My rating: 4 stars
My review:
I have to admit at the outset, I'm a huge fan of Alistair Begg. I've read a couple of his books and have listened to his podcast/radio program for many many years. Through his teaching I've been convicted on much and I continue to be thankful for his heartfelt, solid, biblical, compassionate, bold teaching each time I hear him.
This book is all that.  I don't know that you'll discover anything "new" about marriage, but Begg writes as he speaks: very inviting, warm, and pastoral.  Sometimes I think I can "hear" his beautiful accent coming through as I read.  With practical advice for any couple at any stage of marriage, this will be one of the few marriage books that I'll gladly give as a wedding gift to newlyweds with the hope (and firm advice) to read together early on in their life together … and many times thereafter.  I plan to read through it every year as a refresher and as a reminder of God's design for the man and wife union, individual roles of each in marriage, and encouragement for the long haul. It definitely helps that Begg speaks from his own experience – being in a loving, faithful marriage for many years.
Get this book. You won't be sorry!
I received a complimentary copy of this book from the publisher in exchange for an honest review. All thoughts are my own.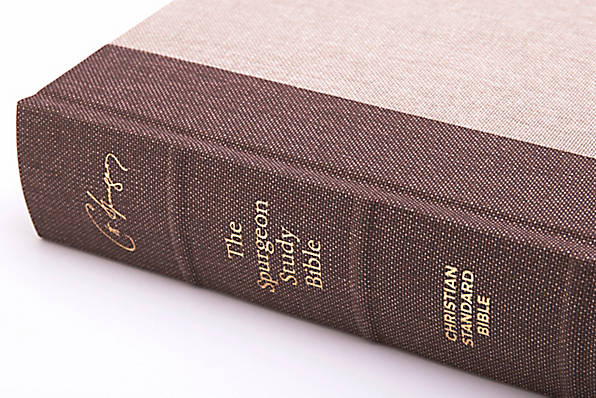 Title: The Spurgeon Study Bible
Publisher: Holman Bible Publishers
With forward and biography of Spurgeon by Alistair Begg
My rating:  4.5 stars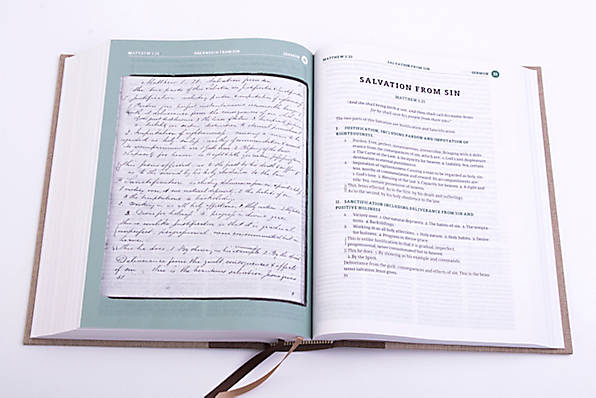 My review:
This is a beautiful bible.  It's a great size for a study bible and the little touches that include copies of Spurgeon's own handwritten notes and some of his lost sermons is really great.
The biography at the beginning by Alistair Begg is wonderful too.  There is much good to say about this bible and it's a great price for what you get.  The commentary itself isn't extensive but that's not surprising nor does it take away from the overall value of the book.
I'm not a huge fan of putting a man's name on the bible, though I understand why it is in this case. I'm thankful the cover signature is subtle though.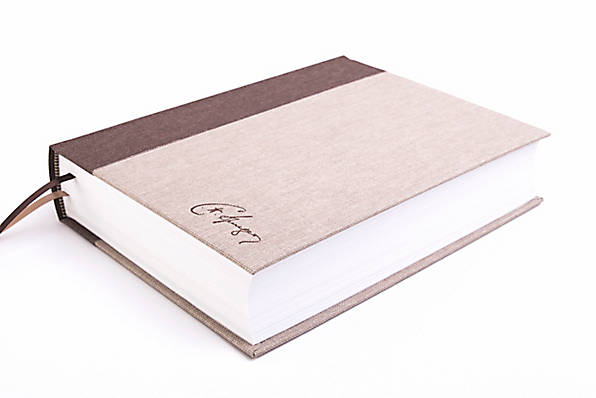 I received a copy of this bible in exchange for an honest review. All thoughts are my own.
Book Title:  Classic Hymns
Authors: B&H Editorial Staff
Amazon blurb:  This next installment in the Read and Reflect series will dive into the lyrics of classic Christian hymns, and give the reader reflection questions, bible study questions, and prayer prompts based around the lyrics.
My thoughts:
This is a beautiful devotional. I'm a great lover of hymns and they're rich lyrics and set apart melodies. This book takes a deep look at the words by giving you questions on how these hymns reflect scripture as well as how they words can be instrumental in working through your issues of life. Some of my favorite hymns are in here as well as several with which I'm not familiar. I look forward to opening this book after I read the bible in the morning – humming the song throughout the day afterward and thinking more about the words.
I received a copy of this book in exchange for an honest review. All thoughts are my own.