Title:  Refresh
Author:  Shona & David Murray
Published by:  Crossway
Amazon info:

"I feel so overwhelmed."

Do you race from one thing to the next, unable to keep up with all the demands of your ever-growing to-do list? Are you overcommitted and overstretched, but don't know how to slow down when the world just says to speed up? Is there any hope for rest in a world of never-ending demands?

Many women don't realize they're running at an unsustainable pace until it hurts them physically, emotionally, and spiritually. Drawing on many years of counseling and their own experiences of burnout, wife and husband team Shona and David Murray want to help you slow down to a more grace-paced life—enabling you to avoid the pitfall of burnout, cultivate sustainable habits for the future, and experience the rest of body and soul that God intends for you.
My rating:  4 stars
My review:
I previously reviewed David Murray's book, Reset, and enjoyed it very much. My "complaint", if you could call it that, was that that book was really geared toward men, and pastors in particular.  So I was glad to hear that he and his wife had written a companion book for women.
The Murrays speak from experience, and that experience adds a great deal of credibility to their advice and comments regarding the pace of life most of us find ourselves living in these 21st century years.  While you might not find anything earth shattering or life changingly new, this book is biblical, practical, easy to read and follow, and helpful for those who are just feeling a bit out of control – which is almost everyone I know.
While I prefer the Reset book's content, much of it is duplicated here and also really good.  I encourage you to give this book a read.
I received a Kindle copy of this book in exchange for an honest review. All thoughts are my own.
Book Title:  Lasting Love:  How To Avoid Marital Failure
Author:  Alistair Begg
Published by:  Moody Publishers
Amazon info:

What makes love last a lifetime?

No one marries intending to fail. Each couple that says "I do" hopes for a long and beautiful life together. But as time passes, many drift apart, and some eventually call it quits.

But what about the ones who stay the course, who don't just bear through marriage but actually love it? What's their secret?

It's simple, really: there is no secret. They follow God's revealed design.

In Lasting Love, Alistair Begg unfolds this design. After laying theological foundations, he builds levels of application, showing how God's blueprint makes marriages sturdy and vibrant.

Ideal for both those considering marriage and those already married, Lasting Love is a comprehensive book on the essentials of a great and godly union, such as:

What the Bible says about marriage vows, gender roles, and parenting
What to look for in a potential spouse
How to cure and prevent marital decay

Heed the advice of this pastor who has seen too many marriages come and go. Let yours last a lifetime.

Includes a study guide for spouse and group discussion to help you put the book's principles to practice. 
My rating: 4 stars
My review:
I have to admit at the outset, I'm a huge fan of Alistair Begg. I've read a couple of his books and have listened to his podcast/radio program for many many years. Through his teaching I've been convicted on much and I continue to be thankful for his heartfelt, solid, biblical, compassionate, bold teaching each time I hear him.
This book is all that.  I don't know that you'll discover anything "new" about marriage, but Begg writes as he speaks: very inviting, warm, and pastoral.  Sometimes I think I can "hear" his beautiful accent coming through as I read.  With practical advice for any couple at any stage of marriage, this will be one of the few marriage books that I'll gladly give as a wedding gift to newlyweds with the hope (and firm advice) to read together early on in their life together … and many times thereafter.  I plan to read through it every year as a refresher and as a reminder of God's design for the man and wife union, individual roles of each in marriage, and encouragement for the long haul. It definitely helps that Begg speaks from his own experience – being in a loving, faithful marriage for many years.
Get this book. You won't be sorry!
I received a complimentary copy of this book from the publisher in exchange for an honest review. All thoughts are my own.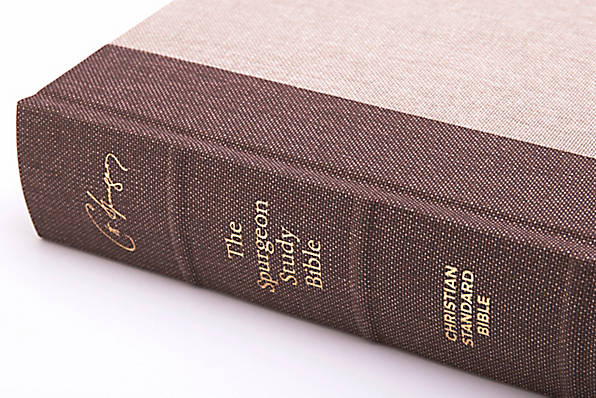 Title: The Spurgeon Study Bible
Publisher: Holman Bible Publishers
With forward and biography of Spurgeon by Alistair Begg
My rating:  4.5 stars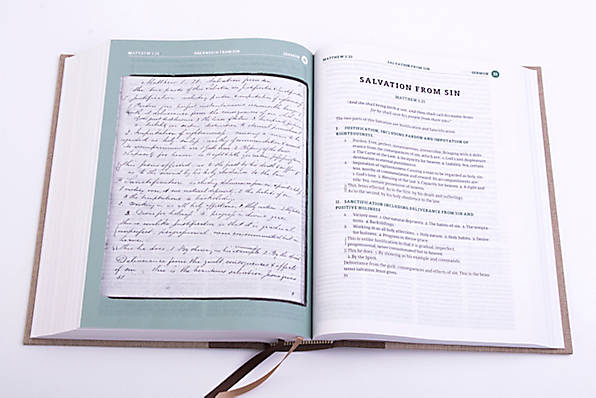 My review:
This is a beautiful bible.  It's a great size for a study bible and the little touches that include copies of Spurgeon's own handwritten notes and some of his lost sermons is really great.
The biography at the beginning by Alistair Begg is wonderful too.  There is much good to say about this bible and it's a great price for what you get.  The commentary itself isn't extensive but that's not surprising nor does it take away from the overall value of the book.
I'm not a huge fan of putting a man's name on the bible, though I understand why it is in this case. I'm thankful the cover signature is subtle though.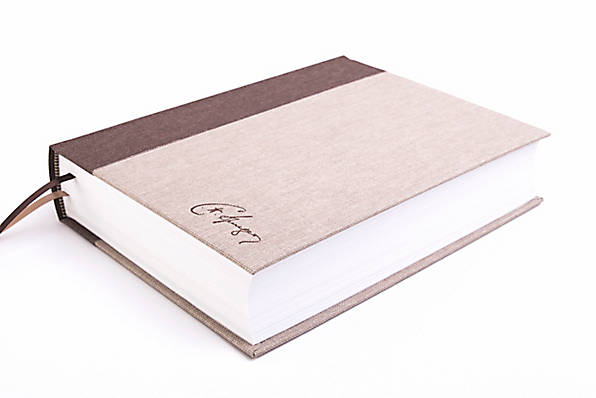 I received a copy of this bible in exchange for an honest review. All thoughts are my own.
Book Title:  Classic Hymns
Authors: B&H Editorial Staff
Amazon blurb:  This next installment in the Read and Reflect series will dive into the lyrics of classic Christian hymns, and give the reader reflection questions, bible study questions, and prayer prompts based around the lyrics.
My thoughts:
This is a beautiful devotional. I'm a great lover of hymns and they're rich lyrics and set apart melodies. This book takes a deep look at the words by giving you questions on how these hymns reflect scripture as well as how they words can be instrumental in working through your issues of life. Some of my favorite hymns are in here as well as several with which I'm not familiar. I look forward to opening this book after I read the bible in the morning – humming the song throughout the day afterward and thinking more about the words.
I received a copy of this book in exchange for an honest review. All thoughts are my own.
Publisher:  Holman Bible Publishers
Purchase on Amazon (click here)
Amazon info:

The CSB Reader's Bible provides the perfect opportunity to read the Bible in its original and simplified form, uninterrupted by verse and chapter references. This unique Bible reading experience invites the reader to encounter God's Word as a grand narrative and have a fresh experience with the Bible.

Features include: Single-column reader's text, Simplified page design, 10-point type, Ribbon marker, Smyth-sewn binding, and more.

The CSB Reader's Bible features the highly reliable, highly readable text of the Christian Standard Bible (CSB), which stays as literal as possible to the Bible's original meaning without sacrificing clarity. The CSB's optimal blend of accuracy and readability makes Scripture more moving, more memorable, and more motivating to read and share with others.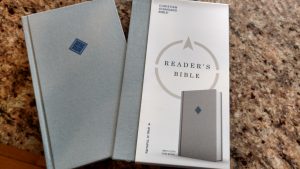 I was pretty excited to receive this bible in the mail today. I've been eyeing both reader's bibles and single column journaling bibles for some time now trying to decide which would make most sense for me.  I think this one is a great choice.
The bible feels and looks like a "regular" hardback book. It's heavy – the bible is 1800 plus pages, but it doesn't feel overwhelming at all.  I love the idea of reading without the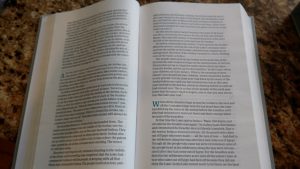 chapter and verse numbers to get a different "feel" when reading the text.  This should be particularly interesting when reading the Proverbs.  I suspect that once in a while I'll get tripped up trying to figure out verse numbers after I come up to familiar passages as I'm reading. But I can live with that.
I've also heard very good things about this particular bible translation: the Christian Standard Bible so I'm glad to finally have one on my shelf.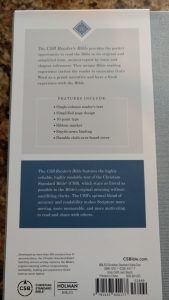 Definitely just for home use and for personal reading, this is a great bible to add to your home and to give as gifts to your kids and other family members.
I received a copy of the bible in exchange for an honest review. All thoughts are my own.
Authors: Keith and Kristyn Getty
Published by: B&H Books
Amazon Info: (buy on Amazon now – click here)

Sing! has grown from Keith and Kristyn Getty's passion for congregational singing; it's been formed by their traveling and playing and listening and discussing and learning and teaching all over the world.

And in writing it, they have five key aims:

• to discover why we sing and the overwhelming joy and holy privilege that comes with singing
• to consider how singing impacts our hearts and minds and all of our lives
• to cultivate a culture of family singing in our daily home life
• to equip our churches for wholeheartedly singing to the Lord and one another as an expression of unity
• to inspire us to see congregational singing as a radical witness to the world

They have also added a few "bonus tracks" at the end with some more practical suggestions for different groups who are more deeply involved with church singing.

God intends for this compelling vision of His people singing—a people joyfully joining together in song with brothers and sisters around the world and around his heavenly throne—to include you. He wants you,he wants us, to sing.
I love singing psalms and hymns. I love it!  We attend a church that sings hymns every Sunday and I'm thankful for the rich lyrics and tunes that fit the majesty of the One to whom we are singing.  This book is a great overview of the importance of congregational hymn singing and how great hymns are so important to the church.  Written in a very readable style, this is a wonderful little book for anyone who is interested in hymnody.  Would make a great gift for your pastor, worship leader, choir director … anyone!
Highly recommended!  I'm impressed!
I received an advance copy of this book in exchange for an honest review. All thoughts are my own.
Book Title:  Finding God In My Loneliness
Author: Lydia Brownback
Publisher: Crossway
Number of Pages:  176
ISBN-10: 1433553937
ISBN-13: 978-1433553936
Product Dimensions: 5.2 x 0.5 x 8 inches
Amazon Blurb:
Young or old, single or married, male or female—at some point in life, we're all confronted with loneliness. We try to fill the void or change our circumstances so we no longer feel the pain. But what if our pangs of loneliness are meant to point us to something greater?

Looking at various aspects of loneliness, Lydia Brownback reminds us of God's power to redeem our loneliness and use it in our lives to draw us to himself. Ultimately, she helps us see that even when we feel misunderstood, forsaken, or abandoned, we're never really alone. God is always with us, and only he can meet all of our needs in Christ Jesus.
My rating: 4 stars
My review:
I read this book twice before sitting down to write a review. I rarely do that.  In fact, I must confess that sometimes with book reviews I try to speed read through just so I can meet the review requirement and move on to another book. It's not right but I maintain that my opinions of some books wouldn't be that much different even if I chose to simmer over them rather than speed through.  That usually happens when I'm not overly fond of a book.
That's not the case here.  I wasn't quite sure what to expect with this book. I don't consider myself a lonely person per se.  But in the current season of my life I do find myself alone more and often would consider some moments lonely.  My default in those moments is to get online and surf, watch a stupid movie, or text garble to someone.
This book challenged me to rethink my alone moments but even more so, to embrace my lonely ones as a gift to drive me to Christ and His word.  Full of scripture and theological insight, this is a great book for women, though I suspect men will find nuggets as well.  Even though it's written from a single woman's perspective, the application is not at all limited to singles and, in fact, can be even more applicable to to marrieds as well.
Highly recommended!
I received an ebook copy of this book from the publisher in exchange for an honest review. All thoughts are my own.

Book Title:  Reset
Subtitle:  Living a Grace-Paced Life in a Burnout Culture
Author:  David Murray
Publisher:  Crossway
Amazon Blurb:

"How did I get here?"

These are the words of many Christian men on the brink of burnout or in the midst of breakdown. They are exhausted, depressed, anxious, stressed, and joyless. Their time is spent doing many good things, but their pace is unsustainable— lacking the regular rest, readjustment, and recalibration they need.

But there is good news: God has graciously provided a way for men to reset their lives to a more sustainable pace. Drawing on personal experiences—and time spent counseling other men in the midst of burnout—David Murray offers weary men hope for the future, helping them identify the warning signs of burnout and offering practical strategies for developing patterns that are necessary for living a grace-paced life and reaching the finish line with their joy intact.
My review:
Let me start by saying this book was written specifically for men and somewhat geared toward those in ministry. I'm a woman and not in ministry so take my review notes with that in mind.
While there's nothing shockingly new here, this book is a fresh look at a topic that needs to be revisited often by most men (and women). With today's technology addiction, 24/7 work culture, and more, taking the time to methodically review and reset your priorities is a good thing. Dr. Murray gives a solid summary of the condition and some practical steps to work toward change. His writing style is engaging and easy and one can work through this book pretty quickly. There are a few sections where I thought "huh?" … particularly the discussion of meds for some issues. While I'm not a total "no meds ever" kind of person, the treatment here was pretty lengthy given this is a fairly short book. (25% of the book is Index, notes, and scripture index.)
My favorite highlight (I had many):
On the need for solid sleep: "By sleeping, we are relinquishing control and reminding ourselves – at least for a few hours – that God actually doesn't need us."
Thanks to Crossway books for the opportunity to read the Kindle version in exchange for an honest review. All thoughts are my own.
Book Title:  Praying the Psalms: Drawing Near to the Heart of God
Author:  Ben Patterson
Published by: Tyndale
Amazon Blurb:  Learn to speak the language of God's own heart.
Have you ever tried to pour out your deepest feelings to God, only to discover that you can't find the words? We want to feel connected to God, but sometimes it seems like we're not speaking the same language.

There is no better place in all of Scripture than Psalms to learn to be with God. Praying the Psalms includes 50 selections from this book?songs of praise, cries for help, glad rejoicings, and humble offerings?accompanied by inspirational devotions that will open a divine window in your prayer life.

Adapted from God's Prayer Book; now in a deluxe LeatherLike binding.
My rating: 3.5 stars
My Review:  If you've read my past reviews on books that are this size, you'll know that I have something for books that feel good in the hand. This one is one of those books.  The leather-like binding really does seem like real leather and it's the perfect size to put into your handbag or keep handy in the car.
I love the Psalms and can think of no better way to pray than to pray God's word back to Him. This is a great little book in that respect.  It is "adapted" from the full book, "God's Prayer Book" by the same author.
My complaint with this book is that it uses the simplified versions of the bible – The New Living Translation and The Message Bible as it's text.  It's probably a personal preference in both style and readability but I prefer to pray and read with a meatier version of the Bible.  So this might be a nice gift for someone new to scripture reading or to faith but I wouldn't suggest it everyone.
I'm thankful to the folks at Tyndale for the opportunity to give it a look and share my honest thoughts.
Author:  Carolyn Mahaney and Nicole Whitacre
Publisher: Crossway
Amazon Blurb:
What is true beauty?

Whether it's age-defying makeup or the latest diet fad, our culture continually tells women that beauty consists of flawless skin and a supermodel figure.

In True Beauty, Carolyn Mahaney and her daughter Nicole Whitacre direct us to the truth of God's Word, where we encounter an entirely different—and refreshingly liberating—standard of beauty.

Offering a path to freedom from the false idols that society, the Devil, and our sinful hearts so often create, this encouraging book will help you exchange the temporary glamour of pop culture for the unfading beauty of godliness.

Includes a discussion guide.
My review:
I was prepared not to like this book but found that I really really liked it. I love how this mother/daughter team brings scripture to bear on a topic that could easily be frivolous and trite. Just an example from my own stage of life: "Though many women become hard and bitter as they grow old, a woman who trusts God, who pursues a gentle and quiet spirit through the many trials and temptations in her life, grows more radiant and lovely, even as she wastes away. Her beauty is an imperishable beauty, after all. This is the powerful, living paradox of true beauty." Amen.
It's easy to fall on either side of the "beauty" spectrum… spending so much money and time on outward beauty or just letting go to the point of not caring. This book brings the much needed balance to the concept of beauty, wanting to show feminine beauty to the world, and the loveliness of inner beauty that also makes one more outwardly beautiful. I think this would make a great study for a mother/daughter study or a Titus 2 focused book study.
Looking foward to going through it again soon.
(I received an ebook copy of this book for review. I was not required to leave a positive review. All thoughts are my own."