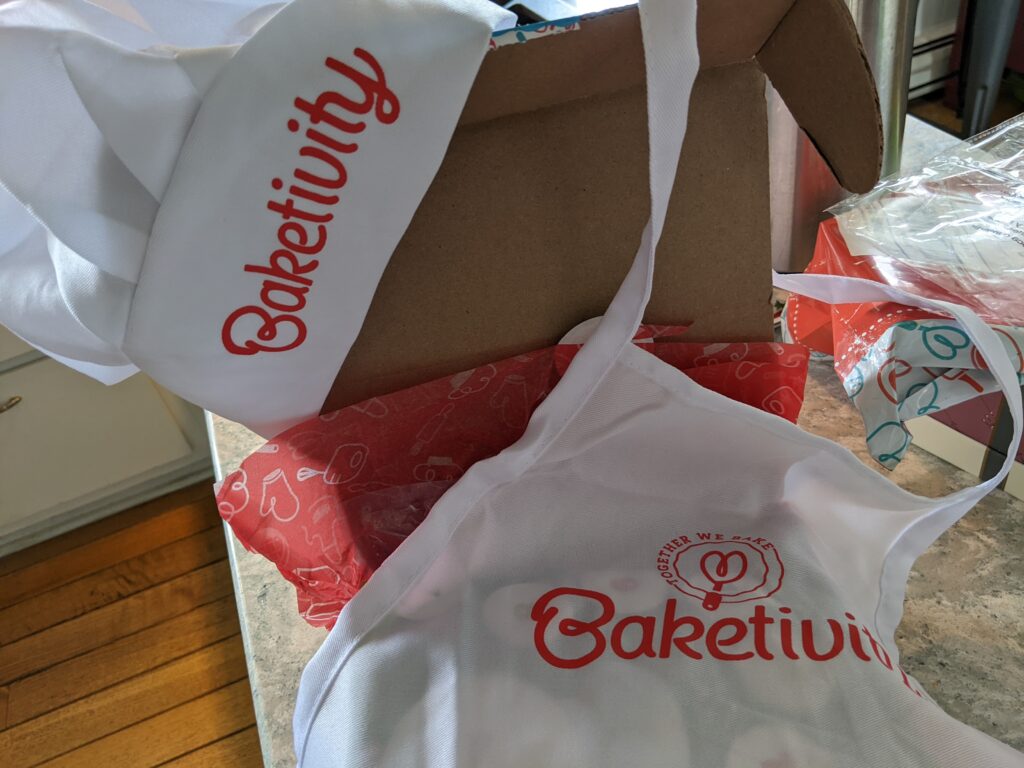 Look how cute! My first box of this subscription came this morning and I am SO excited. What a great idea!
First this great reusable gift box….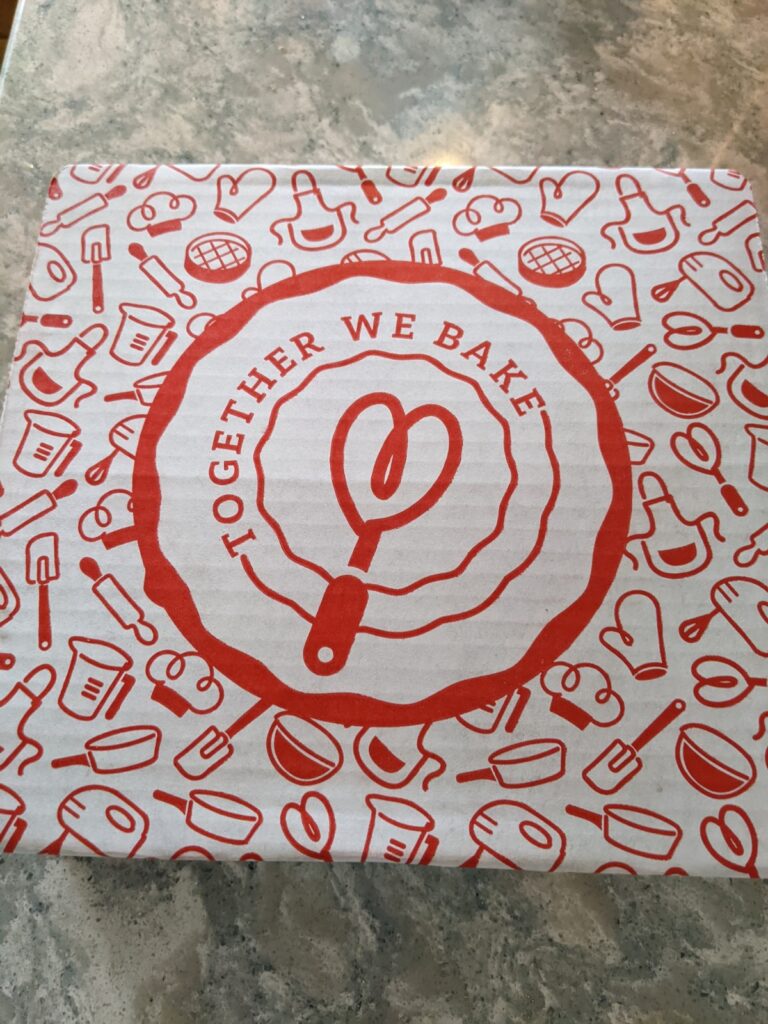 And then you open it up and … YAY! A little chef's hat and apron! Oh. So. Adorable!! I can't wait to see my granddaughter in these!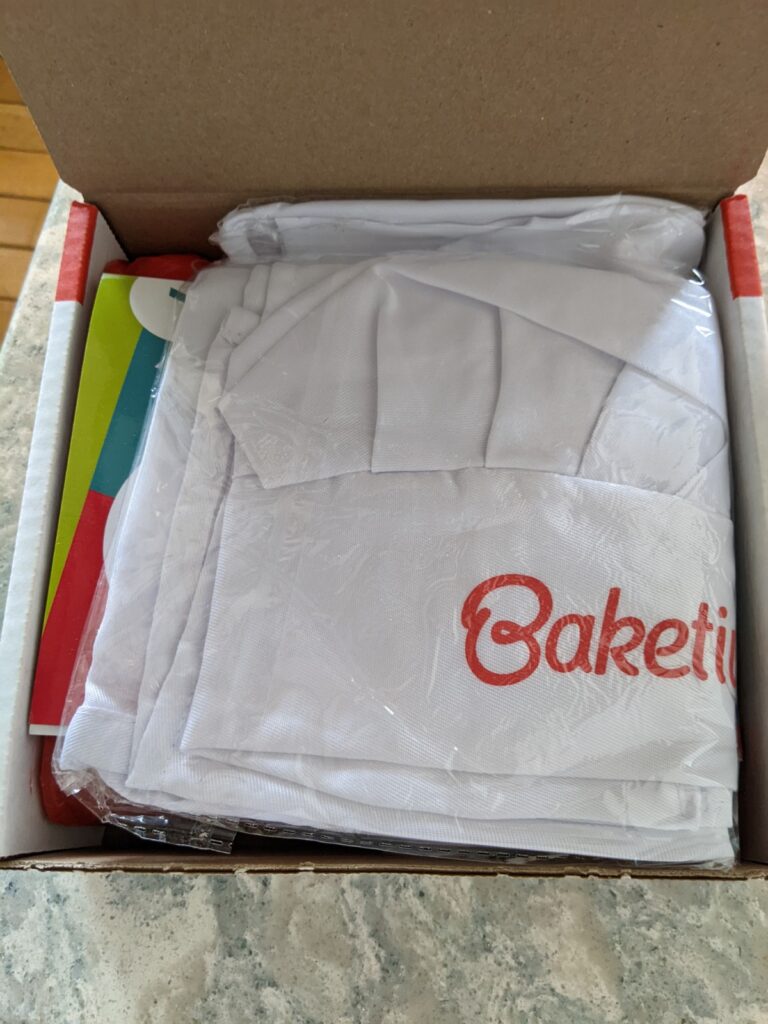 Then a beautifully packaged surprise of…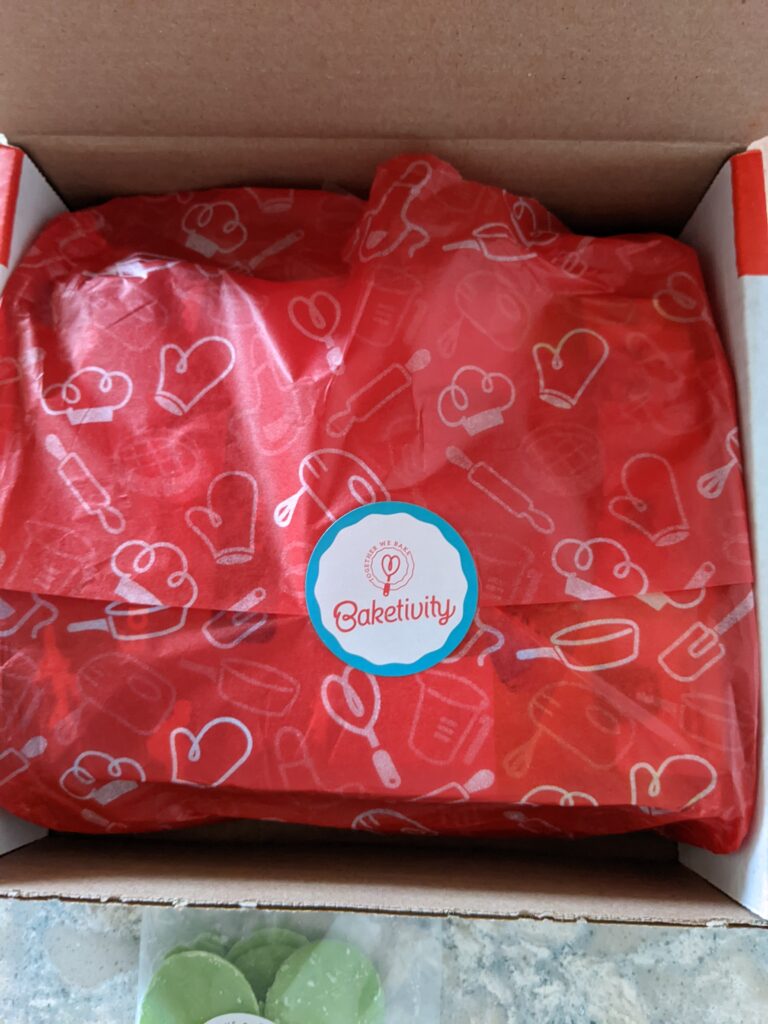 All this wonderfulness! Beautifully packaged and labeled with instructions and more!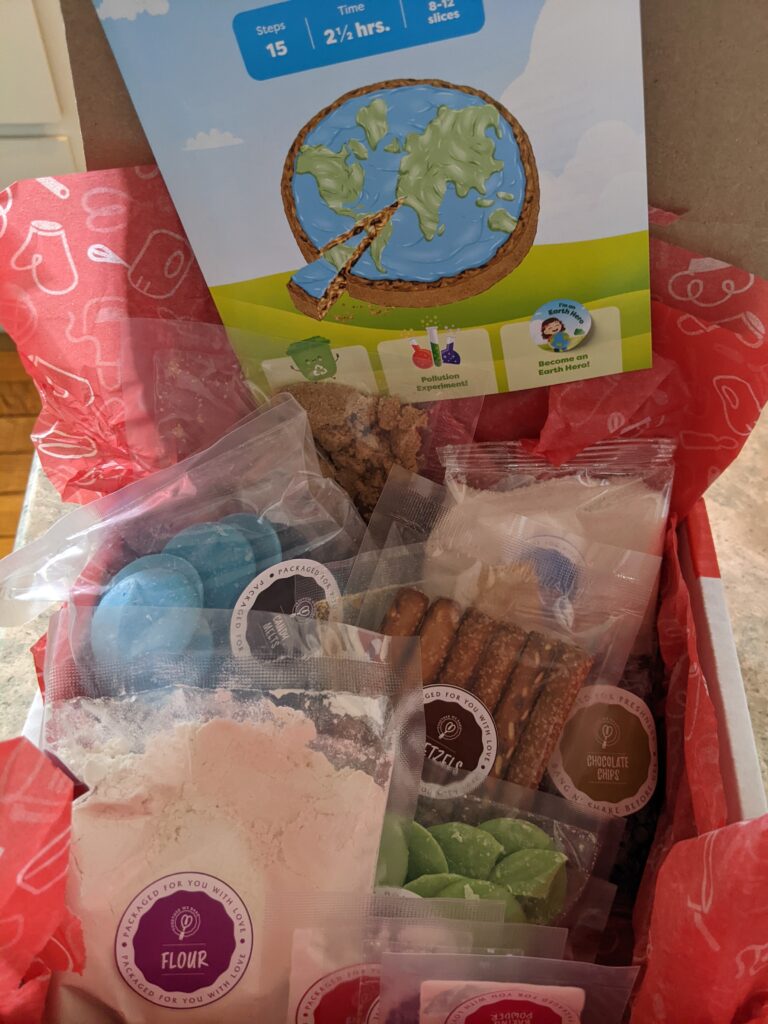 And a great way to keep track of all the projects you've done.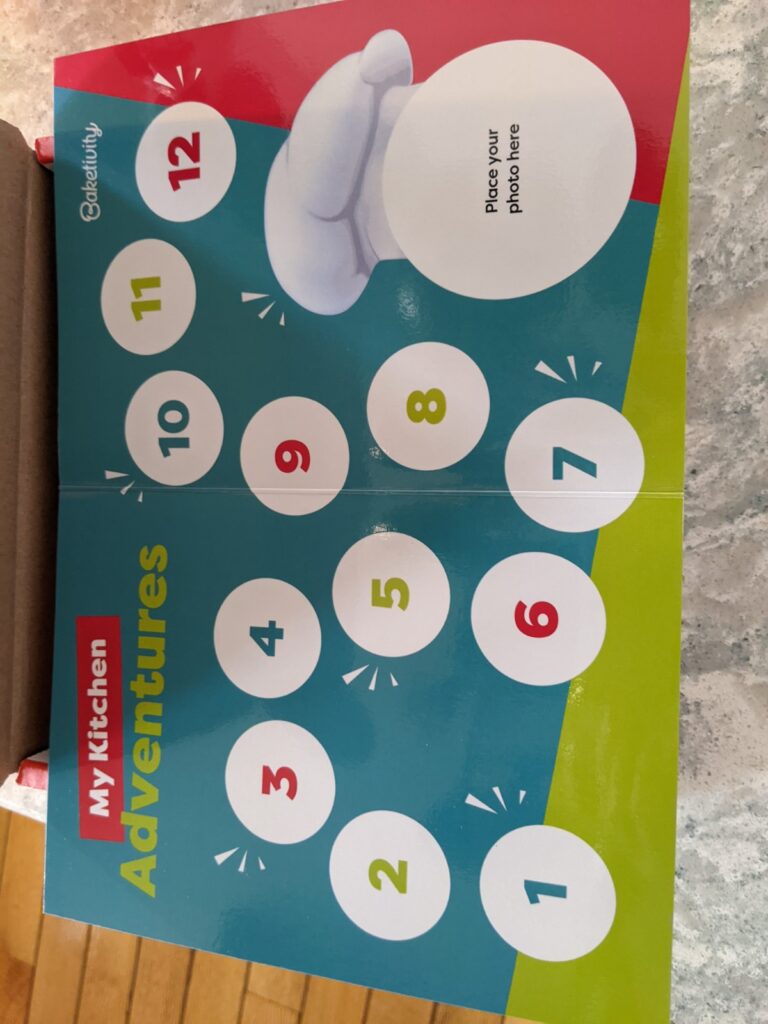 A bonus few recipe cards for fun things to make with your kids!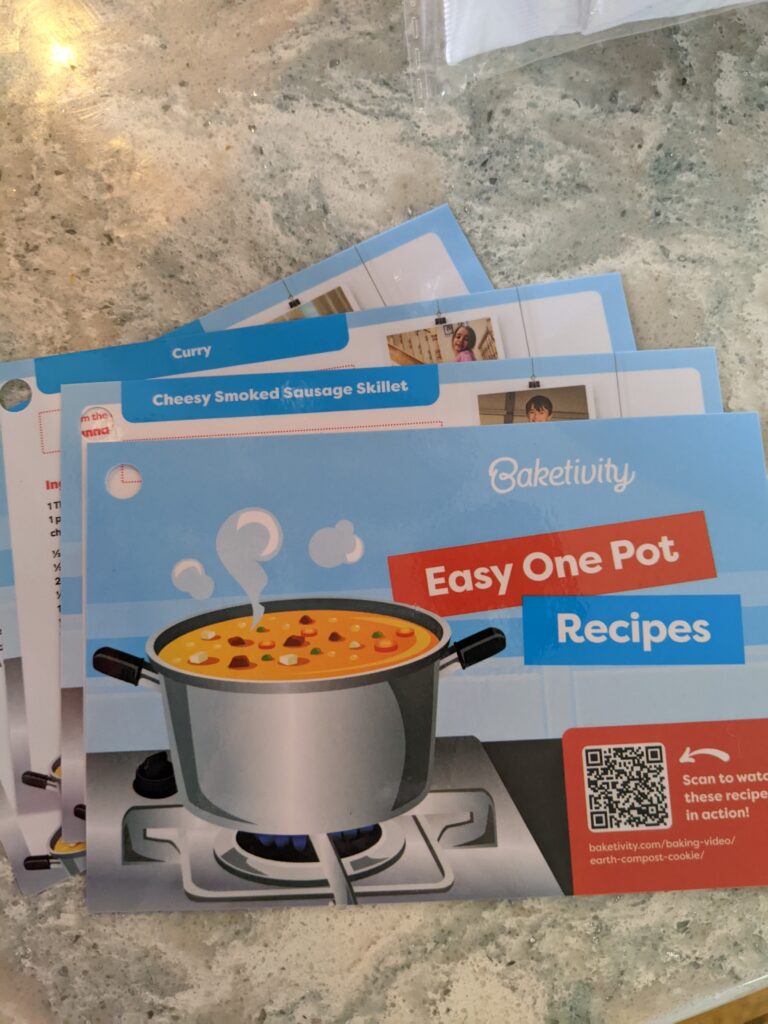 I'm tempted to break it all open and make it, but my sweetie is coming in a couple of weeks so I'm going to hold off and see how that goes. It may just be me taking a picture of her in the hat and apron and me doing the actual work (she's almost 2). That's ok! Come back later for more!
Get 18% off your subscription with this coupon (click) from USFamily Guide! Enjoy!