I told you we were excited to visit the Discovery Center Museum in Rockford – and we finally did!  Forbes lists the museum as one of the top 12 Children's Museums in the whole country!  That's pretty exciting!
We weren't disappointed!  Thankfully we were able to join some friends for the afternoon too which made it extra special.  It was such a fun day!
The staff at the museum is friendly and helpful.  I was please to see that everything, including the bathrooms, was tidy and pretty clean – that's pretty important when you have little ones all over the place.   We really appreciated that we could bring a packed lunch and eat it in the lunch room, with reasonably priced drinks and snacks available.  
The museum campus is lovely, and it overlooks the Rock River. It's very friendly and pleasing with beautiful walking path outside around the campus. Although they were still in the middle of some renovation work and prepping for spring, we were able to enjoy the grounds.
One important feature to the museum… there is only one way out! (Of course there are emergency doors too!) You don't need to worry about loosing a wandering child who happens to find an exit door.
* * * * * * * *
The Discovery Center Museum in Rockford is full of over 250 exciting hands-on exhibits spread over a two-floor area. Out in the museum's backyard, visitors can explore Rock River Discovery Park, a giant, multi-level science park with a hands-on twist! They also hosts traveling exhibits, special events and programs throughout the year.

Parenting Zoo readers can Buy One General Admission and Get One Free

CLICK HERE for the offer
Not valid with other offers. Offer valid up to 3 free admissions.

* * * * * * * *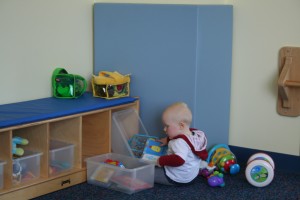 The museum is great fun for kids of all ages (grownups included!)  Here our friends' little ones enjoy the baby (completely enclosed! YAY!) and toddler areas: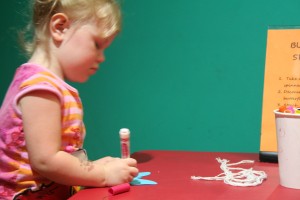 There is ALWAYS time for some reading!
And there is always time for coloring!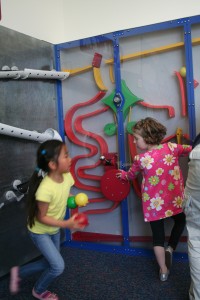 Creating your own gravity ball maze is such fun!
I think we spent a majority of our time here – which was great!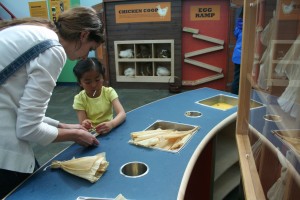 And so is making corn husk dolls!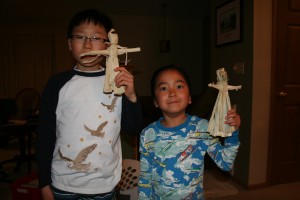 They turned out pretty good I think!
Time for some serious fun!  (That's a sucker in her mouth, fyi! LOL!)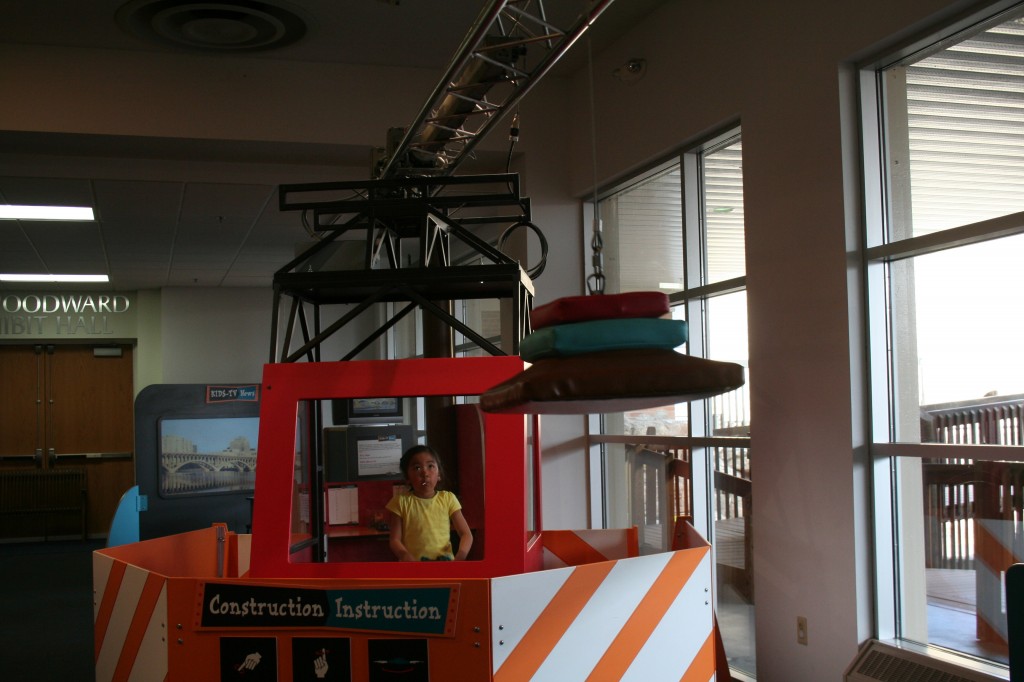 More equipment: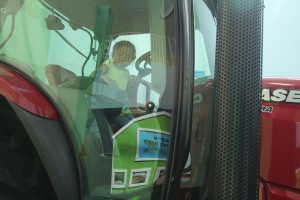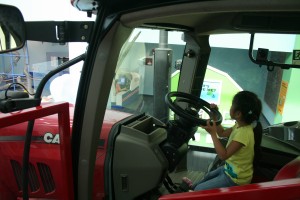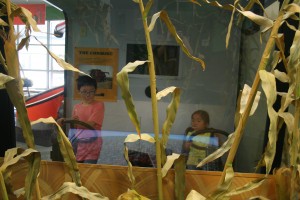 All in all, I'd agree with Forbes that this one ranks up there with the top museums for kids, and we visit a lot of them.  We're thankful for the hospitality we received from Ann Marie and the other Discovery Center museum staff.  We'll be back!
Disclaimer:  We received free admission to the museum in exchange for this review. We were not required to post a positive review nor did we receive any payment for this review – we really DID have a great time!