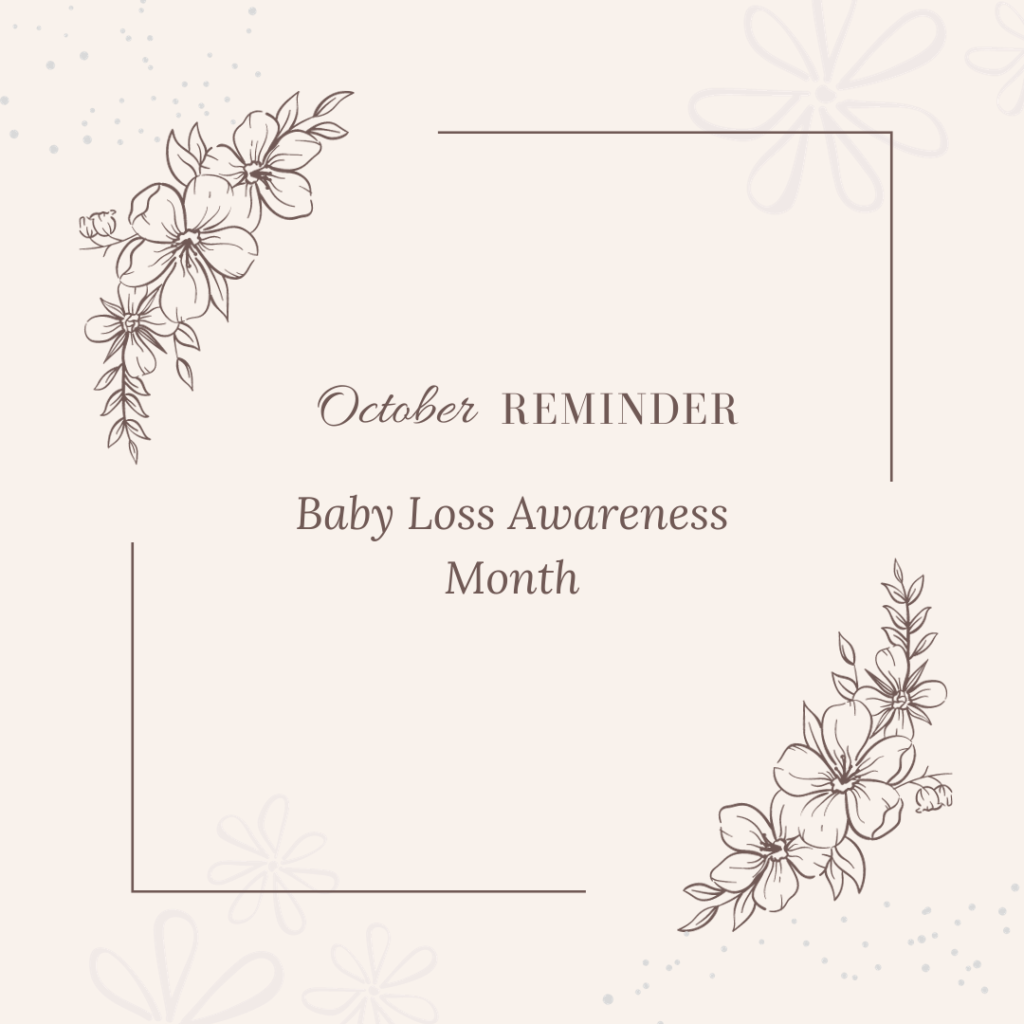 Did you know that this month, October, is Pregnancy/Baby/Infant/Child Loss Awareness Month?
I have many friends who have lost children early in pregnancy, some later in pregnancy, some stillbirth, and others early after birth – as well as those who have lost children who have been with them for some time. Regardless of the timing, it's devastating. The loss is enormous. The pain is pretty much never-ending and even as it lessens, it's always there, even decades later.
Do you have a friend who has lost a child or miscarried? Reach out today!
To those who have lost babies in pregnancy, it is a baby that's gone. It's a child. It's THEIR child that they lost. A precious life that they loved and cared for in mom's womb from the moment they conceived.
The pain of that never fully goes away, and it shouldn't because this little one IS their child, now gone.
I remember with you, sweet parents of loss. Feel free to comment with the name (and story if you can share) of your sweet one, now gone, that you remember with love. Or DM me if you'd prefer. I would love to hear your story and remember your baby.
To my friends – I remember.