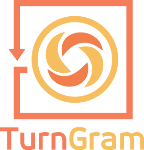 TurnGram is the perfect gift for everyone on your list…from your closest friend to that hard to buy for relative!
For a few bucks a month, TurnGram will select photos from your Instagram feed based on instructions you provide and deliver them directly to the door of your friends and loved ones.
30 Days Free of the Most Unique Holiday Gift – Get your first month FREE when you sign up for TurnGram today!
No coupon code required. 100% money back guarantee if you are dissatisfied with our service in any way. Don't miss out!
Sign up today!
http://turngram.com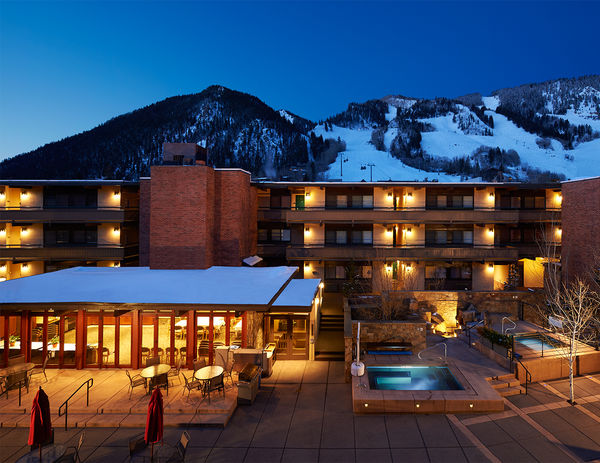 Aspen, Colorado.  One of the most beautiful places in the country or even the world.  I just love the Rocky Mountains and while I'm not an accomplished skier, I love everything about Colorado resorts.  They're always beautiful. They're always surrounded by gorgeous scenery. They're filled with super nice people.  They're just great!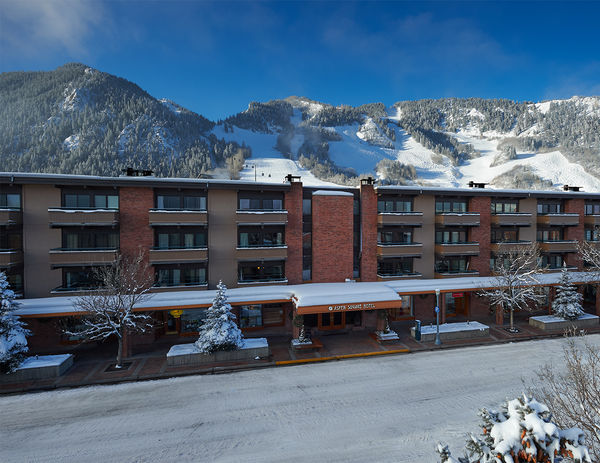 Off season is a great time for families to take advantage of these gorgeous Colorado ski resort destinations!  Typically the rates are quite a bit lower and the beauty is just as stunning! Here's an example of one gorgeous resort destination in Aspen:
The Aspen Square resort has an ideal location across from the base of Aspen Mountain. It offers full hotel-style services and amenities combine to make it a fabulous choice for a families year round!

Booking a stay at Aspen Square during the off peak winter season has many advantages for a frugal traveler.
* Early and late season rates can be as much as 50% lower than high season, for the same room type
* More rooms are available in the lower seasons, so even hard to book rooms like our one-bedrooms or three-bedrooms are more likely to be open for booking.
* Guests receive the same outstanding services and amenities as the high season guest
* Smaller crowds translates to shorter lift lines, easier access to restaurant and event tickets
* Pre-holiday stays allow guests to enjoy the festive ambiance without the crowds and costs associated with holiday rates and costs in town
* End of season snow is sometimes the best of the entire winter season, with longer ski days in late March and early April
So what are you waiting for? Start thinking about a fall or spring family jaunt to Colorado today!
I was not paid to post this information but am participating in a contest to potentially win a 3 day visit to the Aspen Square resort. All thoughts are my own.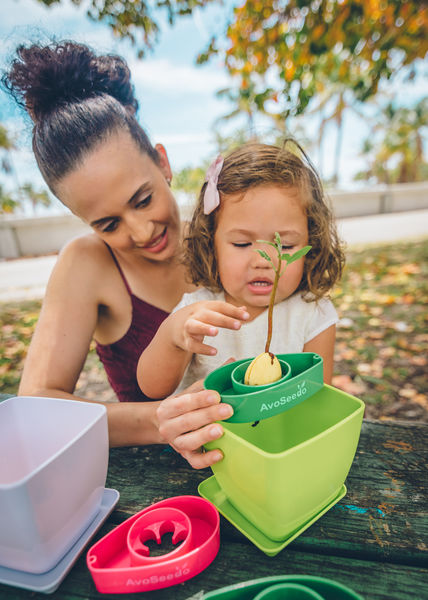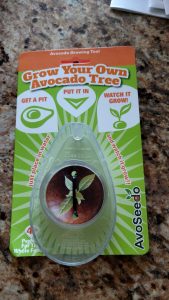 Our family goes through, on average, two avocados a day. Living in the midwest, we probably won't ever have a grove of avocado trees from which to harvest our own, but it's nice to dream and just see what happens! So, I'm thrilled because not only can I make use of one of the pits, I can watch God's handwork in action right on my counter!
This would be a great activity for a homeschooling family – especially in the winter when garden type activities are on hold.  It's easy, inexpensive, and fun! You could cut and clean out several avocados, make some guacamole and then get the pits ready with the Avoseedo.  Keep a daily log of what's happening (handwriting, observation skills, etc.,) and take a photo each day. Then right after you plant the growing tree in dirt, take your photos and use a time lapse app to put it together to show how it all happened. So much fun! I can't wait!
The kit comes with everything you need: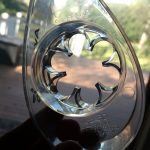 << This little guy – which comes in many colors – I just liked the clear best.
And the instructions … which are important but pretty easy!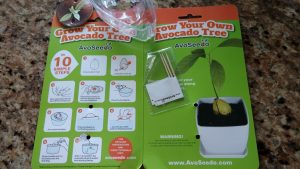 How It Works
Watch how to grow an Avocado tree with AvoSeedo

1. Get an avocado, cut it open and remove the pit
2. Peel away the thin skin from the avocado pit
3. Put the pit flat part down into the AvoSeedo tray
4. Place the AvoSeedo tray with avocado pit into a bowl of water
5. Change the water every two to three weeks
6.The seed will sprout and a tiny avocado tree will grow after one to three months
7. Transfer the budding tree into a pot
8. Reuse the AvoSeedo to grow more avocados
The only problem?  Make sure you have a big enough pit to securely fit in there.
And that's it!  Give it a go.
Here's the fun thing – this doesn't work just for avocados!  You can use it to regrow celery, carrots, etc, from scraps too!
You can buy the Avoseedo on Amazon or, even better, directly from their site at avoseedo.com.  Use the code: sp20 for 20% off at their site!
Here's another great use for the avocado skins that you can do along side growing the tree:
How to grow cress in your leftover avocado shells from Daniel Kalliontzis on Vimeo.
GROW YOUR OWN AVOCADO TREE AT HOME!
Save 20% on any AvoSeedo avocado grower or other product and enjoy FREE shipping too. Visit the AvoSeedo Shop today and get growing today! Visit: http://www.shop.avoseedo.com/ Use Code: sp20 #avoseedo
AvoSeedo avocado tree germinator bowl that makes it easy for everyone to grow their own plant at home from a simple avocado pit. Easy to use for all ages of amateur avocado arborists,
clever AvoSeedo bowl design keeps the avocado pit immersed in just the right amount of water to grow effectively. Made for durability from recyclable, non-toxic materials and is reusable for other vegetables like lettuce, celery, carrot tops! Germinate and grow an avocado tree in your own home, whatever the climate. Fun family (Millennial parents, their young kids, grandma/grandpa) project to make a tree sprout and watch it grow from the pit of a common avocado. Increase kids' understanding of ecology, interconnections in nature, responsibility and care for the environment in a participatory and concrete way
GROW YOUR OWN AVOCADO TREE AT HOME!
Save 20% on any AvoSeedo avocado grower or other product and enjoy FREE shipping too. Visit the AvoSeedo Shop today and get growing today!
https://shop.avoseedo.com/ Use Code: sp20 #avoseedo
AvoSeedo from Daniel Kalliontzis on Vimeo.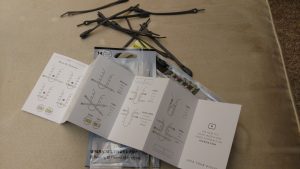 So I've posted a few times about the Hickies shoelace system because I really think they're great!
I just got another set … and a set for kids too. They're easy, adorable, and make it simple to get in and out of your shoes so you can get on your way.
Why I love them:
They're fun!  Such a great idea
They're handy!  Makes it so simple to get in and out of your shoes
They're cute!  Even the plain ones look great in your shoes!
They're adjustable!  Depending on how you insert them into the eyelets of your shoes, you can make them tighter or looser.
They work!  Once they're in, you're done. No undoing and redoing laces anymore!
They're discounted!  25% off w/ code USFAM now thru Oct 31st here (click)
HICKIES products turn any pair of sneakers into convenient, comfortable, and stylish slip-ons that are perfect for any activity from recess play to Mom and Dad's triathlons.

Features:

Works in any shoe with eyelets.
One size fits all.
Elastic material keeps shoes secure and comfortable.
Never tie again! Play uninterrupted.
Fun look, without messy knots and bows.
Adjustable tightness.
Quick and easy – simply slip on and off.

Get 25% off w/ code USFAM now thru Oct 31st! Click HERE to find the coupon .
HICKIES Jumprope_12Sec from HICKIES – love your kicks on Vimeo.
*Sponsored post*
Ask kids of all ages what their favorite family activity is and many of them (most of them) will reply "family movie night!"  When our daughters were young every Friday night was Pizza Movie Night and we all looked forward to it. We even looked forward to it when our girls went through a phase of watching White Christmas for about 8 weeks in a row.  Phew!
It was the "family" part of family movie night that made it special. And it was extra special when there was something at the theater that we'd all enjoy – the big screen, popcorn, and all of us together.  I have so many fond memories.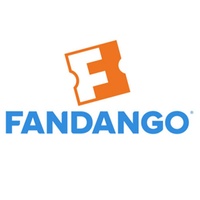 In fact, now that the girls are grown, we still love a good movie night together, both in front of our small screen with Amazon Prime or a DVD, or on the big screen at our local theater.  When we find a movie that's at the theater that we're looking forward to seeing, the first thing we do is jump over to Fandango to get our tickets.  Not only can we see all the options at multiple theaters in our area, but, even better, now that many of our local theaters have prereserved seats (love those recliners!) we can secure our favorite spot for the evening and not get stuck in the first or second row and neck pain for the rest of the night!
Fandango is easy. You can print your tickets at home and, with prereserved seats anyway, you can even skip the annoying previews and show up right when the actual movie starts.  (Side note, I timed the previews the last time we went – it was almost 40 minutes! Ouch!)
Here's the other great benefit of Fandango:  If, for some reason you can't make it to the theater for the show you reserved, you can get a refund up until the minute the actual movie starts.  So if your kids get sick or you just change your mind, you can pop over to the site, cancel your tickets and either bank your credit for the next movie night or get a full refund (minus the processing fee).  It's that simple!
And I just got an email that shows how Fandango and Paypal have started working together so that it's easy for you to buy multiple tickets and have your friends pay you back!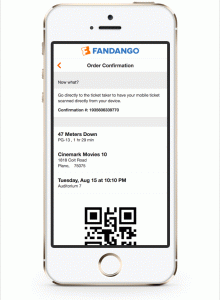 Going to the movies isn't the "cheap" night out it used to be when I was a kid, but thanks to Groupon Coupons, you can save a bit on your ticket prices with Fandango.
So, have you started your own family movie night tradition?  If not, why not give it a try!
FYI: This is a sponsored post. The stories, opinions and thoughts about what's listed here are completely my own.
This video speaks for itself. Our family is SO thankful for VidAngel and we're excited about this new way to watch movies – our way! You're not limited to pre-decided filtering – you can choose which scenes to skip or watch individually and you can even change the filters mid-movie if you change your mind.
Give it a try. Your first 30 days are free.
Click here to try VidAngel yourself!  Your first 30 days are FREE!
Vidangel works with Amazon, Netflix, and Amazon HBO.  Filter movies your way. Every time.
Classical music is great for babies, toddlers, preschoolers and older…. it's great for everyone. I don't know the specific statistics but it's safe to say that listening to classical music helps those little brains develop into thinking minds…and that's definitely what you want.
Download some beautiful tunes by Mozart and Bach to your ipod and let it play before (and during) naptime or when the kids are drawing or crafting. Have it on softly in the background while you read to them or while you're cooking in the kitchen and they're playing in the high chair or helping you. It's remarkably soothing for them and for you.
And as soon as you have a chance, find a local concert to bring your kids to. Once they've heard some of the songs over and over on CD or your ipod, they'll love hearing it live and seeing the instruments that make the music right in front of them. Summertime is a great time for it too because so many towns, large and small, have "concerts in the park" for free -which means little ones can listen and run around if needed! 🙂
I don't know about you but we are itching for spring here in the midwest. There are still patches of the cold white stuff on our grass and it's still pretty cold outside so we'll be waiting for a few more weeks but signs of it continue to appear – geese flying north, the yellow finches are looking more yellow than brown, buds are appearing on our lilac bushes (yay!). When we see the first robin, we know we'll be home free!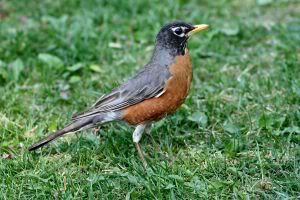 This year, why not start a nature journal with your little ones during the spring months. It's a great way to get outdoors and learn while you play and it's easy!
You can use anything… a 3 ring notebook, an official journal or just some sheets of paper that you staple together.
Just go outside together with paper and pen in hand, bring along some crayons or colored pencils and observe. Or even easier, bring the camera if your child doesn't like to draw.
Ask your preschooler about the things you see, snap a picture of it and then write down as she dictates to you her thoughts on it.  Later print out the pictures (even just on regular paper) and copy her comments next to the print.  Voila – a nature notebook is born.
Add to the notebook throughout the spring, summer, fall and winter!  It's a great excuse to get outdoors, enjoy the fresh air and sunshine and  learn at the same time.
We'll post some specific things to look for in the next post!  Enjoy!
Wow am I ever excited! My friend Christina over at WonderYearsRadio.com just put out a new resource for moms of elementary age kids chock full of ideas to keep your kids active and busy over the summer months (and not in front of the video games!) YAY! Although she's geared it towards older kids, I know that her ideas and hints will be of great use to preschoolers and toddlers too as well as families with multiple aged kids!
Each week of the summer in your inbox you'll get some great tips on keeping the kids busy and she's even included 2 bonus reports – one on connecting with the family and a toy guide. And it's all free! Love it!
So head on over and sign up today! You'll be glad you did! CLICK HERE to sign up!
🙂