This is another great family board game, probably more suited to a little older kids with parents.  Team strategy (this is a cooperative game so everyone wins) and just overall great fun!  We really like this one!
Amazon's got some great board games on sale today. Get ready for a few of our favorites starting with this one:
Carcasonne
is a fabulous family game that our family loves. When we first got it we'd play several rounds in an evening but I think we burned ourselves out on it (or at least some of us!) Now we play every other night or once a week and have a wonderful time. The game changes each time you play it and the strategy is exciting and fun, even for younger players. Super family game! Highly recommended. (Expansion packs are available too but hold off until you've had some time to get used to the original game.)
On sale today 4/23/2018 for a great deal!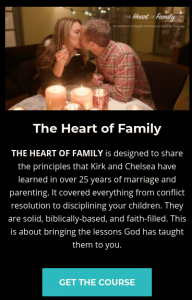 Wow.  I just finished the last of a six part online course on marriage and family put out by Kirk Cameron with his wife Chelsea.  They're incredibly open and honest and the resources they include with the course are helpful.
There are 6 videos, each about 20-30 minutes long with Kirk and Chelsea sitting in their kitchen and just sharing their hearts with very specific information to help you have a stronger, happier marriage as well as a solid, biblical relationship with your children as you are raising them.
This course is the first of many upcoming courses (the second one is called Engage which is on technology and I'm 2 lessons in and it's equally fabulous) that they'll be offering but I really want to recommend it.
Disclaimer:  This course (and all of his courses) are unashamedly Christian in focus.  The bible is central to each session and the basis for their advice so keep that in mind. So don't be surprised by it if you decide to purchase the course. You heard it here first!
Anyway, I wanted to pop over here and recommend it. I bought the course – I get nothing from them if you decide to purchase or anything like that. I just think it's a great thing!
Click here to check out the course for yourself!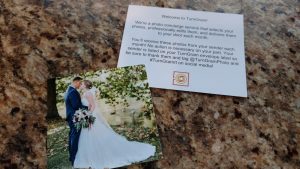 I just got my first Turngram in the mail!  Such a cool idea!

Here's how it works – it's so simple! You tell turngram your instagram account and give them a little information on which types pictures you'd like to get in the mail every month (or send to someone else).  Turngram personally takes a look through your posts, chooses the photo for the month (or photos if you want more than one), professionally edits is to make it fabulous, and then sends it on automatically to the address you put in your account.
So some examples:
 A young couple has just had their first baby but now lives pretty far away from their parents and the new baby's grandparents.  Every month, grandma/grandpa goes to the mailbox and gets an envelope with one or more pictures of the baby that they can frame or put in a little album to share with friends.  The couple only had to set up the account and the rest is done automatically.
A college student is doing a semester abroad and posting her photos on Instagram for friends and family to see.  But mom back at home not only can view the instagram account but every month she gets a gorgeous photo of her daughter at historic locations.
A wedding photographer has an instagram account to share some of her sneak peek photos of weddings that she's shooting.  Every month she gets a print photo in the mail to add to her portfolio to show to future brides and their families.
A new dad works a busy job to provide for his family and isn't able to see much of his new daughter during this season because she's often asleep when he gets home.  Every month he receives a lovely photo of his precious baby that he can frame and keep on his desk to keep her top of mind and watch her grow up a bit.
so much more!
It's really a great idea!  You can get your first 30 days of TurnGram for free when you go to TurnGram.com.
Many thanks to USFamilyGuide for the sample TurnGram account so I could try the service for this review!  I'm eager to get my next one. All thoughts are my own.
I'm guessing the biggest line item in your family budget aside from your mortgage, is probably the money you spend on groceries each month. Thankfully this one line item is one over which you have some control and can make a big difference as you evaluate where your money is going.  Here are some tips:
1. Keep A Price Book: Love a bargain or a good deal? You'll find them all over the store, but do you know if what they advertise as a good deal is actually saving you money? Here's a great idea to help: keep a little notebook in your purse or keep a text document on your phone with the regular prices of the items you buy most often. Not only can you see if that "deal" really is a deal, you can also determine what kitchen staple is cheapest where and adjust your shopping accordingly. Your price book will also come in handy when you browse through weekly grocery flyers. You can decide if a loss leader deal is worth driving to the store long before you ever set a foot out the door.
2. Make A Grocery Budget:  This will take a couple of weeks if you've not been tracking your spending up until now. So for the next few weeks, write down what you are buying and from where.  Get a general figure of what a normal month is cost wise.  From there, come up with a weekly or monthly budget. Allot that money for groceries and whatever you do don't go over. Cash envelope systems are a great way to track this. Or you can get a gift card from your grocery store in the amount you've budgeted and only use that card each time you shop. Next, try cutting back your budget by $10 per month. Keep going and see how low you can go. The remaining tips will help you do that without feeling like you're depriving yourself.
3. Come Up With A Few Frugal Dishes: You don't have to make drastic changes and eat nothing but rice and beans all week. Instead think of a few inexpensive dishes your family enjoys. They may be rice and beans. Or how about a big pot of soup or chili. Often meatless dishes will be your best frugal bet, or use meat in small portions on frugal dish days Enjoying frugal meals even just a handful of days during the month combined with using up any and all leftovers will make a big difference in your grocery budget. Ground beef is generally inexpensive and you can do so much with it these days to make it seem different each evening.
4. Cut Out The Extras: Make a list before you head to the store and stick to it. All those little extras like the fancy bread from the bakery or the candy you grabbed at checkout start to add up. Get in the habit of skipping those extras unless there's a good reason to buy them. Stick to your list and you'll cut your grocery bill by quite a bit each week. It's amazing how all those little extras add up.
Give these tips a try and see if you don't start to see big savings on a weekly basis.
What you do with all the extra money each month is up to you. Save up for a fun summer vacation, pay off those credit cards or start building your financial safety net.
When I was young, I always thought a cold was something that included a runny nose, sore throat, cough, etc., and the flu was when you had stomach distress and vomiting. It wasn't until many years later that I learned that the flu symptoms were similar to a cold – just that the flu includes a fever and usually some pretty serious body aches.  Some people still refer to the stomach distress as the stomach flu, I suppose.
This winter seems to be a huge and horrible year for various flu viruses. We have a friend who is a nurse in the Chicago area and she's putting in a ton of overtime at a hospital that's so overrun with flu patients that they can't fit any more in.  Scary.  Many of our friends have had it at different levels – from a quick, "I've got it, don't feel great, better now" to "he's been off work since before the holidays and still can't go through the day without a nap or two".
How we've avoided it to date, I don't know.  With many in our family running around and interacting with tons of people (who have had it!), a husband who travels by public transportation every day, and just normal interactions at grocery stores, etc., it's pretty amazing.  I can try to credit the things we do pretty regularly to help avoid colds and flu but I can't guarantee that if you do these things you won't get it. I'm just sharing our "routine" in hopes that maybe you'll find something that helps.
Essential oils.  Love them or hate them, our health has been probably 90% better overall since we started using Essential oils in our home.  We diffuse them, put them behind our ears, take them internally (very very carefully), rub them on our feet, clean with them, and, in general, just love them. Click here to find out more about buying high quality essential oils and which ones we use.
Cyclone Cider.  I love this stuff. You can buy it online or at your local health food store or make your own (click here for the recipe).  I like to take it straight by just shooting 2 dropper fulls back into my throat. Hubs prefers to make a mock Bloody Mary by taking a small can of V8 and adding two full droppers in and stirring (with a celery stick or just a spoon works too!). We take this the moment we start to feel any type of cold or flu symptom.  It's "spicy" – very hot especially if you take it straight, but you can almost feel it knocking out whatever ails you.  Everything anyone has ever told you is healthy is in there – garlic, horseradish, apple cider vinegar, cayenne, etc. – it's good stuff.  Mind you, the store bought stuff is not cheap, but it's worth having it in the door of your fridge and it lasts forever.  I made a large batch of homemade  earlier this spring and I'm convinced it'll last me for the rest of my life!
Elderberry tincture. or Elderberry syrup. Again, you can find this online or at a local health food store or make your own (click here for recipes).  This is another one that I just add a couple droppers full to a small amount of water and chug. You could add it to juice too to make it a bit more easy to take as it doesn't taste that great.  When I feel any symptoms, I try to take a shot of this a few times a day.
Vitamin D with Vitamin K – a couple of drops in my OJ in the morning especially in the winter when exposure to the sunshine is at such a minimum. I get mine at Amazon.
Rest.  HA!  Good one. But I try.  When I have trouble sleeping (at my age I ALWAYS have trouble sleeping) at night, I make sure to get about a 20-30 (or more) nap in the afternoon just to make up for the lost hours.  Winter is for hibernating isn't it?
Walking:  Even when it's cold – although I admit it's MUCH harder to get myself out there to walk in the fresh air when the temp says 3 degrees and the weather app says the wind chill is below zero. When that happens I'll intentionally walk more IN my house and/or take several super short walks around my backyard throughout the day. Read some tips for walking here (click). They're geared toward college students but applicable for everyone.
Limit sugar:  Sorry. But this is key. We should be limiting our sugar intake anyway but when you start to feel yucky cut it ALL out so your immune system isn't compromised while it's trying to keep you healthy
Hydrogen peroxide:  When I'm out and about and potentially around viruses that are flying around me, I'll swab my nostrils and ears with hydrogen peroxide when I get home.  It's pretty simple; just dip both sides of 2 q-tips into hydrogen peroxide. With one, swab each nostril (each nostril gets it's own side of the swab) and each ear (again, one side each).
Lymph drainage:  I found this video online the other day and am amazed at how quickly I can feel this working.  I don't understand why it works and it may be a bunch of nutty health talk but I like it anyway, so I'm putting it here:

So that's it.  It may seem like a lot of work but really even if you do it ALL, it's a minimal time investment and worth it.

Here's to your health!

One more thing:  Bone Broth!  This stuff is the bomb and SO good and soothing! Make your own in the crock pot (click here for recipe) or buy small cartons that you can just keep in the cupboard. Yum!
(This post contains Amazon affiliate links to make it easy for my readers to find the products I recommend. If by some chance you actually click through and then immediately purchase one of the items, I get a teeny tiny reward from Amazon for referring you to them.  You help me keep my blog going and I help you find great stuff. It's a win win!)
About 10 years ago or so, I discovered the world of Essential Oils.  I had never heard of them. Or at least if I did, I didn't pay much attention.  Some ladies were discussion mold issues in their home and one was recommending a blend of oils referred to as Thieves Essential Oil Blend as a way to attack.
I was intrigued to say the least. We have an older home and mildew seemed to be wreaking havoc on our basement at the time.  So I did a little research and decided to give them a try.
I was hooked.  And I still am.  I use some type of oil in some way almost daily now and am convinced that they're effective for a lot of things.
Cleaning.  I add them to my homemade cleaner for extra boost and antibacterial power.
Health. This isn't health advice – just telling you how I use them.  I use Peppermint oil to lessen the pain of a headache, to clear sinus congestion, for fresh breath, as a help for heartburn and other tummy issues, as perfume!
Nice smells.  Diffusing essential oils makes my house smell great!
In cooking.  I admit I don't do this as much just because I kind of forget to, but a little of certain essential oils (similar to what's in your spice cabinet) goes a LONG way.
Fill in the form below to find out more about buying and using the essential oils that I prefer and get a detailed usage guide. There are a LOT of good (yes most are good companies even if some reps like to bash the other companies) EO companies out there but this one has been around for a long, long, time and from everything I've experienced, they're top notch so I just stick with them and have no plans to switch, even though I am surrounded with a whole lot of people who try to tell me I should for whatever reason.  And yes, it's Young Living.  I like Do Terra too, believe it or not. I'm just happy where I am.
What's the difference between Elderberry Tincture and Elderberry Syrup?
One uses vodka to extract the goodness out of the elderberries. The tincture is taken in very small amounts. The other is a reduction with honey and other items more suitable for use with children and you'll use a larger dose for the same effect.  Pretty simple!
Where to get Elderberries?  Well, the ideal is to find an elderberry tree somewhere and see if you can pick your own. It's a lot of work but worth it. Alternately you can do it the way I did which is easier, albeit more expensive.  I buy dried elderberries on Amazon
. They store indefinitely so you could even buy a large bag and share with others!
Elderberry Tincture
This is so easy. Fill a mason jar (any size really) with elderberries and cover completely with vodka.  Store i a dry, dark space for at least six weeks – more if you can.  Strain the solids out and throw them away (careful – it's MESSY!) and keep the liquid in small dropper bottles
.  Take a dropper full in water or juice at the first sign of illness.
Elderberry Syrup
This is a little more time intensive from a prep standpoint but much quicker over all and non-alcoholic so better for use with children.
1 cup dried elderberries
4 cups fresh spring water
2 Tablespoons dried ginger
2 teaspoons cinnamon
3/4 teaspoon clove powder
1-1.5 cups raw honey (add after cooking!)
Put elderberries, water and herbs (not the honey) in a medium saucepan.  Bring to a boil and then cover the pan, reduce the heat, and simmer until the liquid has reduced down to about half.  Remove the pan from the heat and allow it to cool.  Gently smash the berries with a spoon and then strain them out and discard them.  When the leftover liquid has cooled completely, incorporate the honey, mixing well.  Pour the syrup into glass jars, Cap tightly and voila! You have syrup!
Most kids take about 1/2 to 1 teaspoon daily and adults can take up to 1 Tablespoon.  Take daily as maintenance/prevention or take several times a day at the onset of symptoms of illness.  Enjoy!
This is so simple. If you want to save some money rather than buying the Cyclone Cider
at the health food store or on Amazon, here's how you do it:
Ingredients:
1 large yellow onion
3 heads of garlic
1-2 cups grated horseradish (the fresh kind that you grate yourself – NOT a jar)
5 inch knob of ginger
Cayenne pepper
Apple Cider Vinegar
(raw with the mother) 32oz bottle
 Peel and finely chop the onion
Separate all the garlic cloves, peel and finely chop all of it (or use a garlic press like this one)
Finely grate the horseradish
Peel the ginger and finely chop it.
Put all the chopped items into a large mason jar.  Add a pinch or two of the cayenne pepper powder – more if you think you can stand it.  Cover everything completely with apple cider vinegar. Cover tightly and put into a dark, cool (but not freezing), spot for 3-6 weeks.  Shake it daily for best results but don't open it.
After it's been steeping for the month, strain the solids from the liquid and store the liquid in the fridge. You can add the solids to soup, stir fry, or other recipe, or just discard it.
I then fill a couple of dropper bottles
with some of the liquid for easy use and leave the large jar in the back of the fridge to replenish the little jars as they run low.  Add the liquid to some V8 or tomato juice (a couple droppers full) or just take it straight or in water at any point that you start to feel sick, or daily as a maintenance!  SO healthy!
(this post contains Amazon affiliate links for convenience.)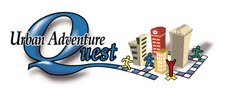 I really love this idea.  Great for a homeschool adventure or small group or family fun!
Turn your city into a giant game board with this fun scavenger hunt adventure. Combine the excitement of the Amazing Race with a three-hour city tour.
Guided from any smart phone, teams make their way among well known and overlooked gems of the city, solving clues and completing challenges while learning local history.
Play anytime during daylight hours. Start when you want and play at your pace. Great Family Fun.
Save 20%- Only $39.20 for a team of 2-5 people after Promotion Code: FGBLOG. Sign up online at www.UrbanAdventureQuest.com.