Book Title:  Winnie: The Early Years – Horse Gentler in Training.
Author:  Dandi Daley Mackall
Publisher: Tyndale
Amazon Info:

Now younger readers can saddle up and join Winnie and her family at the Willis Wyoming Ranch!
Winnie is the star of the bestselling Winnie the Horse Gentler series that sold more than half a million copies and taught kids around the world about faith, kindness, and horse training. Winnie could ride horses before she could walk, but training them is another story. In this new series, eight-year-old Winnie learns the fine art of horse gentling from her horse wrangler mom as they work together to save the family ranch.

When Winnie's snobby classmate threatens to stop boarding his champion thoroughbred Princess at the Willis family ranch, Winnie has to come up with a tricky solution to convince him to let her stay. She learns that with God, all things are possible!
My rating:  4 stars
My review:
This is a sweet book. It's a fun little read aloud for younger kids (4-8 year olds) who are just getting into more chapter books rather than picture books. The story is simple but sweet and it's very easy to read.
I'm eager to give this one to a young friend that I love that enjoys horses because I know she'll love it too.
Now, that said, I'm much more of a fan of "richer" literature type books even for little ones.  So while this is very sweet, the writing is a bit too simplistic even for littles.
But, I'd still recommend it. It's a clean book, with real life challenges that won't be overwhelming to little hearts.
I received a copy of this book in exchange for an honest review. All thoughts are my own.
Book Title: Great & Small Bible Published by: B&H Kids Version: Christian Standard Version
Amazon info: All creatures great and small . Fjallraven Kanken Sale UK . . the Lord God made them all! This full-text Bible, complemented by delightful illustrations of great-and-small animal friends, makes the perfect gift to welcome babies. Fjallraven Kanken Classic Backpack Two dozen full-color inserts offer plenty of space to record all of baby's special moments—from first measurements to first steps—creating a keepsake to always cherish. Features include:

Complete text of the CSB (Christian Standard Bible)
24 pages of inserts with full-color illustrations
Easy-to-read type
Words of Christ in red
Presentation page
Gift box

Part of what makes the Great and Small Bible so special is the readable, faithful-to-the-original text of the Christian Standard Bible. basket nike tn The CSB's optimal blend of accuracy and readability makes it a trustworthy, easy-to-understand resource for kids to study and memorize today—and to live and share for a lifetime.
My rating: 5 stars My review: This is such a wonderful baby bible and keepsake book in one. cheap fjallraven kanken Backpack I absolutely love that this is a full text bible (the Christian Standard Bible – a wonderful translation) and not just a story bible. nike air tn If you are a Christian, you should be encouraging your little ones to carry their own bible to church (yes – even if other people don't!) and the easiest way to do it is to start VERY young!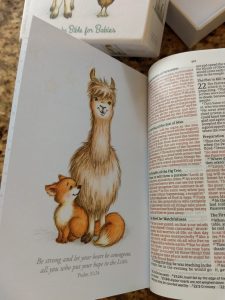 The illustrations throughout this are adorable and sweet. They're just animals – no compromise with illustrations of someone's imagining of Jesus or anything. Mochilas Fjallraven Kanken Infantil Also included in the extras is what makes this bible even more unique. It doubles as a baby keepsake book with places to write down milestones as well as thoughts from the parents, etc. It's really great.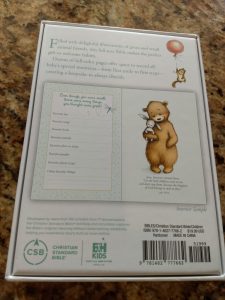 I really like it so much that I want to carry it myself. I like the translation and it's a great size to have. Comprar mochilas kanken Plus I just think these little guys are so sweet! If you're looking for a baby gift, this is the bible to get! Many thanks to BH/Lifeway for the opportunity to review this bible. I was not compensated for this review but did receive a complimentary copy of the book in order to review it.
Book Title: Know Who You Are. Live Like It Matters Author: Tim Tebow (with A.J. Mochilas Kanken España Gregory) Amazon info:
The World Does Not Define You! Nobody said your life would be easy. And the older you get, the more difficult it seems to become. Deep down you may know your value as a person isn't defined by wearing cool name-brand clothes, scoring points for a sports team, or even by having a huge number of social media followers. nike air max 2016 And you're right! Your identity resides in something—in fact, Someone—much greater than anything this world can offer: The only identity worth having…is found in Jesus Christ! American sports icon, Tim Tebow knows firsthand what it's like to face pressure head-on. In Know Who You Are. Live Like It Matters, he shares the wisdom he's learned—not from what the world says, but from what God says in His Word. Fjallraven Kanken NO.2 Tim will guide you through thirty-six weeks of lessons, each based on a key Scripture, to discover who you are—by learning more about whose you are! You will also have the opportunity to write down your thoughts, feelings, and ideas on topics such as: * Building godly character * Maintaining great relationships * Standing out from the crowd * Doing things that matter in the big picture Get ready to live bigger than ever before…with your faith and identity secured in a God who loves you beyond measure!
My rating: 4 stars
My review:
I received a complimentary copy of this book in exchange for an honest review.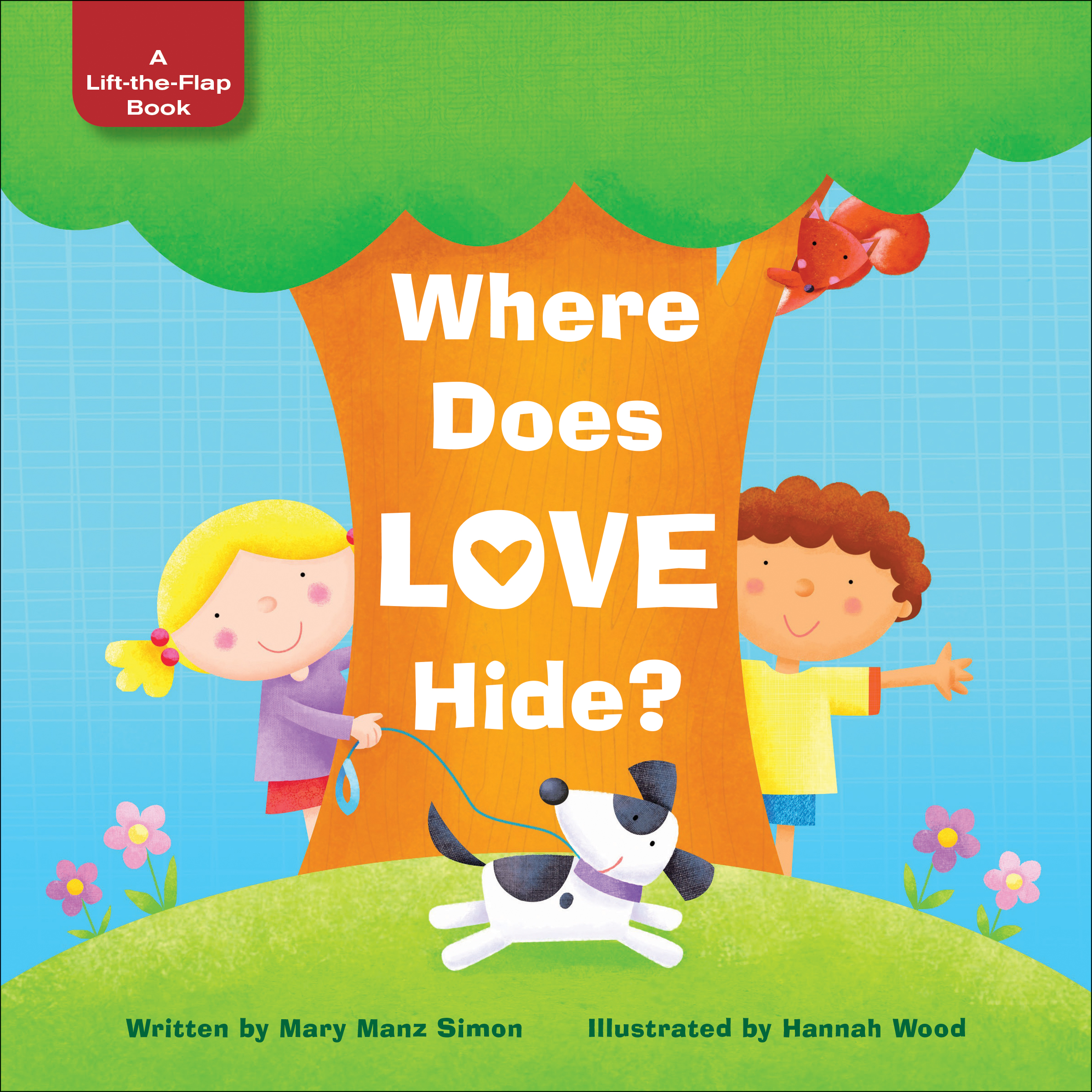 Book Title: Where Does Love Hide Author: Mary Manz Simon Illustrator: Hannah Wood Published By: Tyndale House Publishers My rating: 4 stars
Amazon info: "In Where Does Love Hide? children are reminded that they not only receive love but have the opportunity to share love. nike sb Looking under the fun, lift-a-flap feature, children will see examples of everyday love opportunities. Fjallraven Kanken Each page includes a memory verse and an example of a way to share God's love. soldes air max pas cher In life, children hear the words "I love you" repeatedly, often beginning before birth. However, because love is an abstract concept and young children are concrete thinkers, they must gradually learn to understand love by what they experience. nike air max 90 femme gris rose In Where Does Love Hide? children are given the opportunity to see love in action and learn what love looks like."
My review: It's pretty hard to review short children's books like this because, well, they're short! But this is super cute. nike air presto It's a nice, study board book with simple text and cute hidden "surprises" on each page spread. nike air max 2015 Great for cuddling with mom and/or dad in the evening or on a snowy day, I'd recommend this affordable, sweet, book.
Title: The Marvelous Mud House Author: April Graney Published by: B&H Kids
Amazon Info: Ben and his American family live in a hungry ranch house where they are always wanting more. nike air max homme But then they travel far across the world to Kenya and visit the marvelous mud house where George and Mama George live. There, nike air max 90 femme gris rose among the mango trees, chaussure nike cortez they discover a marvelous lesson about what it's like to be full of joy instead.
My rating: 4 stars My review: What a beautiful little book. Kanken Classic UK Sweet illustrations with a great message of contentment and joy, nike air max 2015 this is a great book for kids AND adults. Mochilas Kanken España Great read aloud for the whole family. Fjallraven Kanken Cheap Highly recommended! I received a copy of the book in exchange for an honest review.
Book Title: First Virtues; 12 Stories for Toddlers Author: Dr. Mary Manz Simon Published by: BHKids.com # of pages: 253 My rating: 5 stars My review: My girls would have loved this book when they were little. Fjällräven Kånken Adorable illustrations (by various illustrators), cute little poems, and bible verses. nike air max 2018 This would have been one of those books where I would have heard "can we read it again, Mom" at bedtime. Fjallraven Kanken Classic Backpack This is a thick book (especially with the padded cover) and a little heavy for toddler hands to hold but it will be a great bedtime or read aloud time book for mom or dad with their little one. Fjallraven Kanken UK Each of the 12 stories has a summary page at the end with some thoughts for parents who wish to instill the virtue into their child as well as some tips for how to "catch" the child living it out. roshe run Complete with ideas for toddler's first memory verses, this book really is a great find.
Book Title: Snuggle Time Psalms Author: Glenys Nellist Illustrator: Cee Biscoe Publisher:Zonerkidz.com Age: 0-5
Amazon Blurb: Did you think the book of Psalms was only for adults? Think again! Snuggle Time Psalms, written by Glenys Nellist and illustrated by Cee Biscoe, is the perfect way to introduce little ones to the poetry book of the Bible. nike air huarache avis This padded cover board book uses simple concepts, rhyming text and adorable art to help children engage with the Psalms. Mochilas Kanken Big Beginning with 'Bedtime Peace' and ending with 'Wonderful Me!' this collection of fifteen bedtime poems enables young children to discover the One who holds them in his arms, leads them like a shepherd, created them just as they are, and cherishes them with a love that never ends…snuggle and see!
My rating: 4 stars My review: This is such a sweet book. nike flyknit lunar The illustrations are warm and inviting, the scripture verses before each poem help to get your kids thinking about the importance of memorizing scripture, and the accompanying poems are sweet, calming and nicely compliment the verse referenced. I love any type of book that encourages a parent to read to and along with their kids and just by the title you can tell that's the focus of this book. nike tn So pick a comfy spot, snuggle up with your young one and enjoy a poem or two before bed. Fjallraven Kanken Sale You'll be glad you did. Kanken Classic UK The book is sturdy so even little curious baby hands (and mouths) shouldn't ruin it and it has a nice chunky feel for toddlers too. This is a lovely little book. I received a free copy of this book in exchange for an honest review.
Book Title: Jesus Talked To Me Today Complied by: James Stuart Bell Publisher: Bethany House My rating: 2 stars (or lower) My review:
If you like the "Chicken Soup for the Soul" books, you might like this. I hate giving low star reviews but feel like I need to in this case to warn parents NOT to get this book for you or your kids. Complied by James Stuart Bell, this collection of 41 little stories is supposedly out of the mouths of babes, but the stories are mostly written by adults from childhood (mostly teenage) memories. air max thea blanche Some stories include things like "Jesus appearing in a dream" etc. Fjallraven Kanken Classic Backpack One story in particular talks of a sexual abuse situation and a suicide attempt … and though while not detailed, it's too much information for a book that seems to be targeted to read to young kids. God speaks through His Word, the Bible, and not as a man in white in a dream. I appreciate that all of these folks see the hand of God in their lives, but I'd stay away from this book. basket nike air max
From Amazon:

From the Back Cover

Jesus Loves the Little Children

Children have a special place in Jesus' heart. He told His disciples to "Let the little children come to me," encouraged them to welcome children in His name, and said that their angels continually see the face of God. Maybe that's why children are often more receptive to miraculous experiences than adults. This collection of awe-inspiring true stories reveals how God works in the lives of these precious little ones.

Fjallraven Kanken Big Backpack

Through heartwarming accounts of children who have heard Jesus speak, encountered angels, and experienced miracles, we get a glimpse of the way God cares for the most vulnerable among us. Just as Jesus told His disciples, we could all use more childlike faith, and these stories "from the mouths of babes" will encourage you to hear from the Lord in a fresh, sweet, and pure way.

tn requin pas cher pour femme

About the Author

James Stuart Bell

is a Christian publishing veteran and the owner of Whitestone Communications, a literary development agency. He is the editor of many story collections, including

Angels, Miracles, and Heavenly Encounters

;

Heaven Touching Earth

; and

Encountering Jesus

, as well as the coauthor of numerous books in the Complete Idiot's Guide series.

nike air pegasus

He has cover credit on over one hundred books.

Book title: Bear Country Fun Sticker and Activity Book By: Jan and Mike Berenstain Link on Amazon (click) My rating: 4 stars My review: When my girls were little we had a few of the Berenstain Bears book. nike air huarache In fact we had a small book that my oldest daughter read every night – before she could read. Fjallraven Kanken Backpack Sale We had read it so many times that she had it memorized and flipped pages reading every word with emotion. fjallraven kanken Backpack uk I'll always remember her saying "the gnarled old bee tree deep in the dark forest" in her little 1 year old voice." Sigh… So when I had the chance to give this little activity book a try I thought, "why not?" In typical Berenstain fashion, the illustrations are simple and cute – and quite colorful. Fjallraven Kanken Backpacks Sale UK There are a lot of different activities including mazes, matching, counting, crossword, coloring and more. For a thin paperback it's pretty extensive. nike air max 1 The age range is 4-8 – I think a 4 year old would need some help with most of the activities and and 8 year old would probably burn through the book pretty quickly so I'd say it's perfect for a 5 or 6 year old child or younger with the fun help of a parent. nike mercurial vapor At only around $7 at this typing, it's a nice little activity book to have around or bring in the car or the bag for those moments when you need to have something for your little one to do.

Have you read this book with your kids yet?

Homer Price by Robert McLoskey is a sweet read along book and read alone introduction to chapter book for a bit older children.  Great for boys and girls the little stories within a story make for great before bedtime reading or any time storytime fits in your day.

Amazon's description reads:

Welcome to Centerburg!  Where you can win a hundred dollars by eating all the doughnuts you want;  where houses are built in a day; and where a boy named Homer Price can foil four slick bandits using nothing but his wits and pet skunk.

The comic genius of Robert McCloskey and his wry look at small-town America has kept readers in stitches for generations!

The stories are fun, funny, pretty fast moving and very engaging for the parents as well as the kids.

I'm a fan of many of McCloskey's books and this one ranks right up there. My other favorites:

Make Way for Ducklings   – Make sure you get this one in hardback. It's a keeper. And buy one for each of your children to take with them when they leave home.  I believe this is one of those books that must be in every home. Yes – it's that good.

Blueberries for Sal – Another must have. Delightful story and engaging pictures.

Oh forget it… just go to Robert McCloskey's page on Amazon (click) to find all his children's books and buy them all. Really!