Got kids that are heading to camp this summer?  If so, you know the importance of labeling everything they bring along to make sure it gets back with them at the end of the camp week.
Label Daddy to the rescue!  I love this concept.  These "fabric" labels are perfect for clothing and more.  Simply stick on (no ironing or sewing needed), rub hard and wait.  The label is there to stay – even through washing!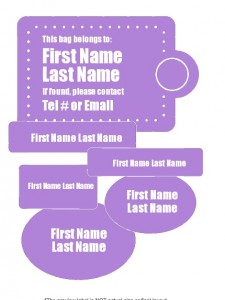 Their "Camp Pack" is fabulous!
It includes six different label sizes which will assist campers in labeling ALL of their belongings from clothing, to shoes, bags, sports bottles, toiletries, books, and more. PLUS, all labels in the Camp Pack come already laminated. This unique extra level of protection will eliminate any fading caused by the chemicals in various sunscreens and lotions; a must for any camper's labels. Camp Packs can be customized with our 19 color choices, 6 fonts, and 40+ icons. Peel and stick washable labels. Made in the USA!
But that's not all!  LabelDaddy.com has major sports team logos, luggage tags, spice jar labels and more!  Check it out!
So make sure everything you own is labeled with your information so it will never get lost – at summer camp or anywhere else you might be traveling this summer!
I received a sampling of LabelDaddy.com labels for this review. I was not required by them to post a positive review. The thoughts posted are my own.
Label Daddy –
The number one solution for labeling your belongings!
Remember to label all the clothing, sports equipment and other personal belongings your kids bring to school, camp, sports leagues, day care, and other places. Label Daddy labels keep your belongings from getting lost or mixed up with others.
These labels are super durable peel-and-stick washable labels — they're washer/dryer safe, microwave safe, dishwasher safe and UV resistant! Label Daddy labels are also fun and attractive. You design your own labels!
Pick from many colors, sizes and logos, including Disney and Marvel characters, MLB, NBA, and NHL team logos, other sport and fun logos, and more.
Our exclusive laminated coating gives labels an extra layer of protection and is a must for camp! These labels are made in the USA and shipped directly to you worldwide. Save 10% on Label Daddy labels! – Save 10% on your entire Label Daddy order. Use code USFAMILY10 at checkout.
http://www.usfamily10.labeldaddy.com
Our friends over at RelaxedHomeschooling.com are giving away another one of the HEDUA homeschool planners. This time it's a fabulous student planner – great for homeschooling or any type of schooling!
CLICK HERE to visit the giveaway post and sign up.
Happy planning!
Related articles
Have you read this book with your kids yet?
Homer Price
 by Robert McLoskey is a sweet read along book and read alone introduction to chapter book for a bit older children.  Great for boys and girls the little stories within a story make for great before bedtime reading or any time storytime fits in your day.
Amazon's description reads:
Welcome to Centerburg!  Where you can win a hundred dollars by eating all the doughnuts you want;  where houses are built in a day; and where a boy named Homer Price can foil four slick bandits using nothing but his wits and pet skunk.

The comic genius of Robert McCloskey and his wry look at small-town America has kept readers in stitches for generations!
The stories are fun, funny, pretty fast moving and very engaging for the parents as well as the kids.
I'm a fan of many of McCloskey's books and this one ranks right up there. My other favorites:
Make Way for Ducklings
  – Make sure you get this one in hardback. It's a keeper. And buy one for each of your children to take with them when they leave home.  I believe this is one of those books that must be in every home. Yes – it's that good.
Blueberries for Sal
– Another must have. Delightful story and engaging pictures.
Oh forget it… just go to Robert McCloskey's page on Amazon
(click) to find all his children's books and buy them all. Really!
*THIS GIVEAWAY HAS ENDED*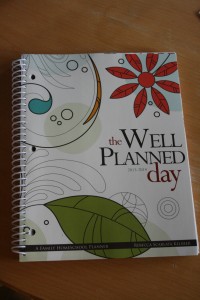 I was so excited when THIS came in the mail a few weeks ago!  The folks over at Home Educating Family Association (HEDUA) kindly sent one over for me to review.  I've been eyeing their planners for quite some time but since my daughters are grown, I really didn't need a homeschool planner anymore.
**Check for a giveaway of this fabulous planner at the bottom of this post!  Giveaway ends July 6, 2013** (**THIS GIVEAWAY HAS ENDED)
Let me tell you now… I WISH I had this planner when we were schooling.  It would have been so very very helpful!  It's fabulous!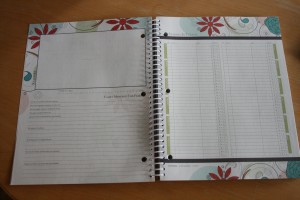 Inside the cover there is a spot for your current family photo as well as journaling prompts for noting your family's special memories for the year.  Opposite that is a spot for special dates (birthdays, etc) for each month (kind of a perpetual calendar idea)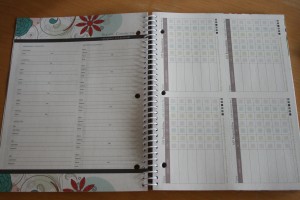 There are pages for finances and special projects for the year and then, opposite the emergency numbers page, a tear out page for individual responsibilities for each child (3×5 card sized with chores on one side and school duties on the other).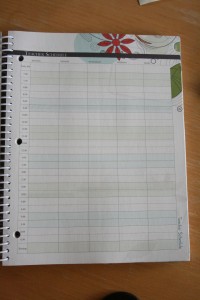 I like this page where the teacher, a.k.a. MOM in most cases can plan out her school days.  It's nice to be flexible when you're homeschooling, but a basic schedule to start with is essential. I learned this the hard was for too many years!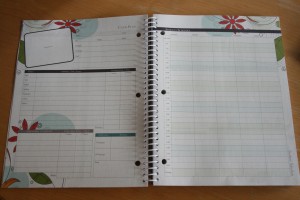 Next come the student daily schedules including a spot for the child's picture and details.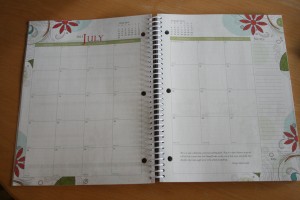 Now it's time to work a month at a time. The monthly pages have nice large squares – needed for a busy family.  Each month is followed by…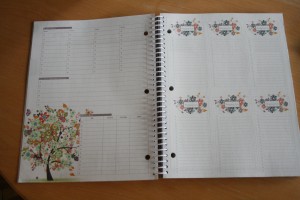 Pages for that month's finances, book lists, field trips as well as tear out shopping lists on the opposite page.  Love this!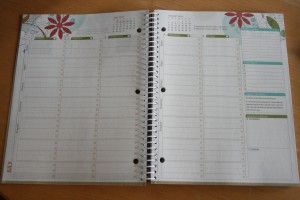 The week at a glance pages for that month follow.  Each week has a spot for priorities, menu and even has catechism questions and answers.  Those two bottom boxes on the right are Saturday/Sunday squares.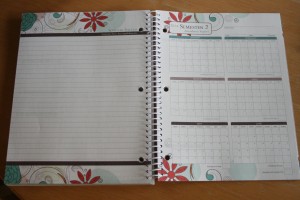 There are pages for attendance and grades…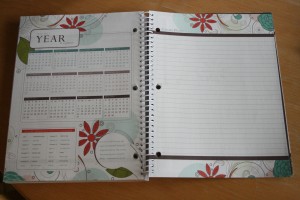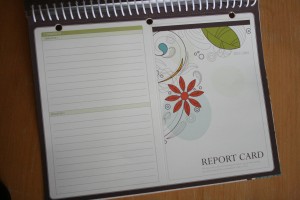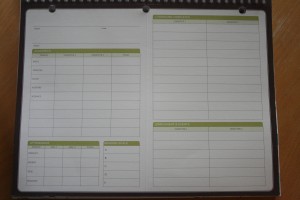 Notes…
As well as a cardstock weight report card for each student that you can tear out.
Throughout the planner there are some great homeschooling articles… all really good!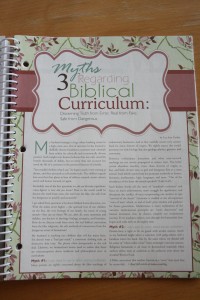 If you are a homeschool parent or even if you're not, please check out all the various planners over at HEDUA(click).
AND NOW… for the giveaway.  Sign up below to participate.  Remember no more entries after July 6, 2013.  Thanks and I hope you win!


***This GIVEAWAY HAS ENDED***
Did you know that HEDUA has an affiliate program? If you are a blogger and would be interested in earning money just for sharing what you love click here for details.

Now this is handy!
My Readers Save 15% off Kidecals the most durable waterproof labels on the market use promo code: bestlabels at kidecals.com/
I love that they have all type of labels for different uses.  For instance:
Personalized Kids Name Labels:
Label everything. Water bottles, clothes, stuff … perfect for all uses!  They've got Camp Labels too!
Waterproof Labels:
Kidecals waterproof name labels are insanely durable and can stick to just about anything…from clothes to water bottles…and stay put through wash after wash after wash. Oh – and great for pool toys too!
Chalkboard Labels:
So much fun! Chalkboard labels are the easiest way to get organized fast without having to create new printed labels from scratch.  Great designs, and their chalkboard labels are really durable. They can go through the dishwasher too!
They were featured on the Today Show too!

My Readers Save 15% off Kidecals the most durable waterproof labels on the market use promo code: bestlabels at kidecals.com/
When you think of pollution, the humble light bulb probably doesn't come to mind. Instead, you might envisage smoke stacks belching clouds of smoke, or a sky heavy with smog. Keep those smoke stacks in mind, though – they do have something to do with light pollution.
Humankind's electrical illumination of the earth can be seen from outer space. While the effect is stunning and beautiful, there is a growing movement toward lessening artificial lighting. Called "light pollution," the excessive use of electrical lighting is said to have a significant environmental impact. Here are some reasons why some people are concerned about light pollution.
Fossil Fuels
Electricity from "the grid" is produced by the burning of fossil fuels, usually coal. The heat from the burning fuel is used to heat water. As the water heats, it produces steam, and the steam is channeled into a generator. The force of the steam turns a turbine in the generator, making – or generating – electricity.
Remember those smoke stacks? At large electric plants, the smoke from the burning coal is sent up and out via smoke stacks. This sends large quantities of carbon dioxide and other harmful emissions (greenhouse gases) into the atmosphere.
While technology is improving in this regard – progressive electric companies are installing filters in their smoke stacks to reduce the harmful elements of the emissions – there are other issues with burning large quantities of fossil fuels. For one thing, fossil fuels cannot last forever. Another issue is the danger posed to coal miners who harvest the coal. Yet another concern is the damage done to the environment as a result of some forms of mining.
Wildlife
Animals can not distinguish between natural and artificial lights. Wildlife that uses the moon as a navigational beacon can get confused, often with fatal consequences. Anyone who has watched a moth flit around a light bulb has seen this effect in action. Sea turtles are particularly vulnerable to this kind of lunar confusion.
Not-So-Starry Skies
When large numbers of lights are directed upward and/or outward, an effect known as "sky glow" occurs. Have you ever tried to view a meteor shower or constellations near a city or even a small town? You can't – the sky emits a continual glow that obscures your view of the stars and other celestial bodies. To get a good view, you have to travel to a remote area where the sky is genuinely dark.
This continual glow may have effects on human and animal biorhythms. Studies on animals, particularly reptiles, show that the pineal gland responds to the regular rhythm of light and dark. If this rhythm is disrupted, reproductive capabilities are compromised.
Interestingly, while it has not been studied extensively in people, human sensitivity to night lighting may also have an effect on fertility. According to an observational study over more than 25 years, women who had trouble with infertility found that their fertility improved upon eliminating all light sources from their bedroom at night, including digital clock faces.
The regular rhythm between light and dark, day and night, is ingrained in the bodies of earth's inhabitants. Changing a rhythm that fundamental must have some sort of effect.
Related articles
The green American lawn, with its well-groomed, square patch of grass, can come at an environmental price. Because a lawn that is nothing but grass (all clipped to a uniform length) is a rather unnatural thing, achieving it often means the use of gas-powered machines, pesticides, and weed killers. You can achieve a beautiful lawn, however, without damaging the environment. Here are some tips for caring for your lawn in an eco-friendly way.
1. Use a rain barrel. These handy containers are not hard to hook up – just attach one to your downspout – and you will have gallons of free rainwater to maintain your lawn. A rain barrel will fill up astonishingly fast.
2. Invest in a reel mower. Gasoline-powered lawn mowers are not only noisy; they pollute and, of course, they use fossil fuel. Reel mowers are powered by human muscle, so you'll get a good workout and a nice lawn. Your neighbors will appreciate the quiet, too. When you do mow, keep the grass clippings on the lawn. They act as a mulch, reducing the need for water.

3. Do more things manually. Americans are trying to get in shape by joining health clubs, but you can work off a lot of calories by raking, sweeping, and clipping by hand. And you will use much less fossil fuel and electricity that way.
4. Think beyond grass. If you have to make a lot of artificial adjustments to grow grass, maybe grass isn't the right lawn plant for you. Clover, moss, and other interesting plants – particularly native plants – make excellent and beautiful lawn cover. If you plant the right herbage for your area, it will be much easier to maintain, too. Investing in native plants is one way to cut down on invasive species that can dominate and destroy local ecosystems.
5. Consider planting a garden, especially an informal, "English" garden that is meant to look a bit unkempt. You could also be even more eco-friendly and plant a vegetable garden where your lawn used to be.
6. Re-think the weed. Do you battle dandelions, ground ivy, clover, plantain, or other plants considered "weeds"? Take a moment and research some of these tenacious plants and you will probably be impressed with their usefulness.
Plantain, for example, makes a superior treatment for insect bites; dandelions have edible, nutritious greens and beautiful, fragrant flowers that can be used to make wine. Dandelion roots can even be roasted, ground, and drunk like coffee. Once you learn some of the uses for these plants, you may find yourself treasuring them rather than trying to eradicate them!
7. Use natural pesticides and herbicides if you feel the need to eradicate pests or certain weeds. These are generally available even in mainstream garden centers, or you can make your own.
Related articles
About ready to pull your hair out?  Kids room or the play room a mess?  Are you tired of yelling at your kids to clean up their rooms or feeling like no matter how you try the kids' rooms are always an unorganized mess … or even worse, a health hazard?  Try these quick tips to de-clutter and organize your kids' rooms – and keep it that way!
1. Model it – Well face it, if you can't keep your own room clean and tidy your kids kind of have a right to say "but Mom, you don't do it either!" right?  Take some time to look at your own space and make sure you're modeling the behavior you're now asking of your kids.
2.  Simplify – Most kids, in America at least, have way too many toys in their possession.  Take a day to purge out the old stuff and either do a big garage sale (let the kids keep the earnings) or donate it all to your local goodwill.  Keep only the things that your kids have really played with over the last 6 months to a year. Everything that hasn't been touched (or doesn't have some sentimental value) must go.
3.  One Thing out at a time – This is probably one of the best, yet hardest, concepts to encourage and enforce. It's the one toy/game out at a time rule.  If a toy is out and not being played with it should be put away before another toy or game comes out.  Pretty simple, right?
4. Everything in it's place – following on the one thing out at a time rule make sure your toys, books, stuffed animals and toys each have a confirmed resting spot or storage spot so when your kids are cleaning up and putting away, they know exactly where that item goes… every time.
5.  Have zones for multiple kids – Establish clean up zones for families with multiple kids.  Each child has one section of the playroom that they're responsible to keep tidy.  Make sure, though, that the other kids aren't just throwing their messes into another child's jurisdiction to make it easy!
6.  Use under bed boxes – If you don't have a lot of space for storage, utilize under bed boxes for storage of some of the toys and games. It's a great way to organize too.
7. Space bags – Space bags (you know, those special bags that you load up and then suck the air out with the vacuum?) are great for stuffed animals and other soft toys.  Kids love them too because when they open them up, the stuffed animals come to "life" when the air hits them again!
8.  Categorize – Keep your zones organized by categorizing your play spaces – reading nook is over here, hot wheels cars and tracks are over there, all the dolls and clothes stay over here, etc.
9. Clean up song – Once a day, play a special song during clean up time.  Make it fun, sing along and help your kids during this special part of the day.
10. Reward for a job well done – After the clean up song, enjoy some milk and cookies or other special treat for a job well done!
"I wrote this blog post while participating in the SocialMoms and Hot Wheels® blogging program, for a gift card worth $40. For more information on how you can participate, click here."
About Hot Wheels®
Since 1968, Hot Wheels® has been passionate about creating thrilling vehicle experiences through innovative product and content. With a fan base of more than 41 million people, Hot Wheels® is the No. 1 vehicle property in the United States producing the coolest cars imaginable. The Hot Wheels® brand began as a line of 16 1:64-scale die-cast vehicles; today, it has evolved into a true, global lifestyle brand for boys of all ages with segments that range from aftermarket parts to licensed apparel to branded digital content from Team Hot Wheels™, a real-life race crew of professional drivers performing over-the-top stunts.
More on Hot Wheels® Wall Tracks™ sets: http://www.hotwheels.com/walltracks
More info on Hot Wheels®: http://www.hotwheels.com
I was blog hopping this morning and discovered two great posts that I just had to share because I loved the ideas and they're so doable! YAY! Just a reminder, even if you still have young ones at home you can incorporate these ideas too. But both of these ideas are geared toward kids that are off to school every day.
First up – from our friends at Just Something I Made – napkin messages! The original post is done by an artist, and so her doodled napkins are works of art in themselves but I love the idea of sending messages in your child's lunch bag … often! And drawing on a napkin is a cute way to do it. I especially love how she tells that as her son got older, she got creative with leaving a heart for him by hiding it in the drawing, so the other kids at the lunch table would get into the game too. Very clever! See what I'm talking about when you visit the post HERE.
Next is actually the post that led me to the napkin post – personalized pencils. Another fabulous and easy (though a little time consuming) idea of making little mini messages to modge podge onto your child's pencils. Love it! Find out more when you visit the family economics site here.
Have you ever done this for your kids? My kids are homeschooled so I didn't pack lunches for them except if they were off to a field trip or something – and in that case I'd stamp a quick mini-card to include or write a little love note on a 3×5 card – but these clever ideas take that to the next level! Love it!