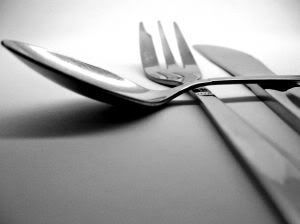 When my children were young one of the most difficult times of the day for me was dinnertime. It seemed that that was the worst time of the day for the kids – they were cranky and tired but it was still too early for bed. And I needed to get something on the table for dinner. I know you all can relate!
I've been so thrilled to see places like Simply Homemade and Dinner by Design pop up in our area. These fabulous places offer a great "girls night out" option with a twist – you prep a bunch of dinners at their set up stations. Often in an hour or two you can have 10 delicious dinners packed up and ready to put in your freezer for later. Love it love it!
But I also realize that not everyone has access to something like this or even would want to spend the extra money for the convenience. That's why I'm so happy that my friends Christine and Susanne started Menu Planning Central
where you get your weekly menu plan delivered into your inbox complete with shopping lists and more. What a great service!
I was also thrilled to find a resource on the internet called Menu In A Box. This is just fabulous! For just $19.95 you can have 100 menus including shopping lists, recipes, as well as great time saving, budget & organizational tips. All you have to do is choose your weekly menu, print it off, check your pantry and then go to the shops and start cooking!
And the recipes aren't just spaghetti one night and hot dogs the next either. Take a look at some of these delicious sounding menus for the week:
Week One
Day 1: Marinated chicken served with vegetables
Day 2: Pasta pomodora served with garlic bread
Day 3: Vegetable soup served with Turkish bread and hummus
Day 4: Salsa Fish served with steamed vegetables
Day 5: Beef Noodles
Week Two
Day 1: Chicken cacciatore served with salad and warm wholemeal buns
Day 2: Tomato and Basil penne pasta
Day 3: Teriyaki stirfry served with rice
Day 4: Salmon spaghetti served with parmesan cheese
Day 5: Thai beef salad
Sounds yummy, eh? Imagine the wonderful smells wafting through your kitchen as your husband walks in from a long day at work! These recipes aren't difficult either and can fit into the busy lifestyle of a mom of young children.
So CLICK HERE to purchase the Menu in a Box ebook and let me know what you think. Happy cooking!