*THIS GIVEAWAY HAS ENDED*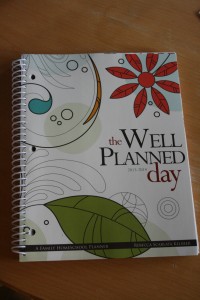 I was so excited when THIS came in the mail a few weeks ago!  The folks over at Home Educating Family Association (HEDUA) kindly sent one over for me to review.  I've been eyeing their planners for quite some time but since my daughters are grown, I really didn't need a homeschool planner anymore.
**Check for a giveaway of this fabulous planner at the bottom of this post!  Giveaway ends July 6, 2013** (**THIS GIVEAWAY HAS ENDED)
Let me tell you now… I WISH I had this planner when we were schooling.  It would have been so very very helpful!  It's fabulous!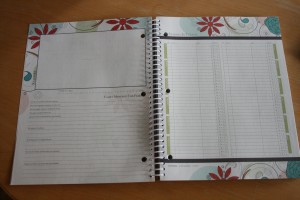 Inside the cover there is a spot for your current family photo as well as journaling prompts for noting your family's special memories for the year.  Opposite that is a spot for special dates (birthdays, etc) for each month (kind of a perpetual calendar idea)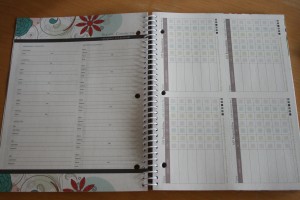 There are pages for finances and special projects for the year and then, opposite the emergency numbers page, a tear out page for individual responsibilities for each child (3×5 card sized with chores on one side and school duties on the other).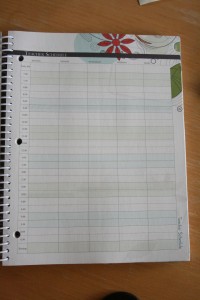 I like this page where the teacher, a.k.a. MOM in most cases can plan out her school days.  It's nice to be flexible when you're homeschooling, but a basic schedule to start with is essential. I learned this the hard was for too many years!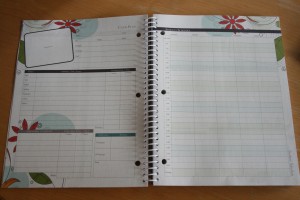 Next come the student daily schedules including a spot for the child's picture and details.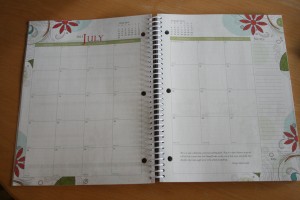 Now it's time to work a month at a time. The monthly pages have nice large squares – needed for a busy family.  Each month is followed by…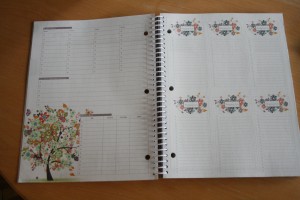 Pages for that month's finances, book lists, field trips as well as tear out shopping lists on the opposite page.  Love this!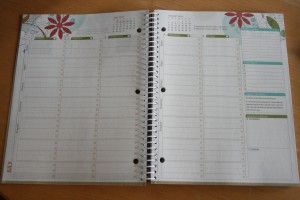 The week at a glance pages for that month follow.  Each week has a spot for priorities, menu and even has catechism questions and answers.  Those two bottom boxes on the right are Saturday/Sunday squares.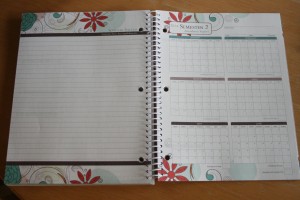 There are pages for attendance and grades…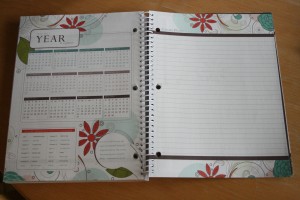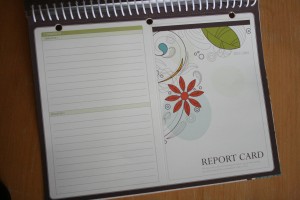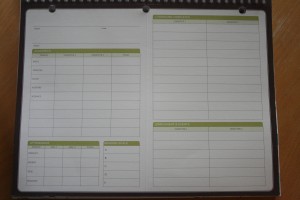 Notes…
As well as a cardstock weight report card for each student that you can tear out.
Throughout the planner there are some great homeschooling articles… all really good!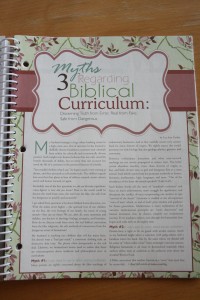 If you are a homeschool parent or even if you're not, please check out all the various planners over at HEDUA(click).
AND NOW… for the giveaway.  Sign up below to participate.  Remember no more entries after July 6, 2013.  Thanks and I hope you win!


***This GIVEAWAY HAS ENDED***
Did you know that HEDUA has an affiliate program? If you are a blogger and would be interested in earning money just for sharing what you love click here for details.

Are Warehouse Stores Wearing Out Your Wallet?
Do they save you money or just create more work?
by Jill Cooper
http://www.LivingOnADime.com
It's Saturday morning. With grocery list in hand, you drag a very unwilling family out to the car where you proceed to take them on a mega shopping spree at Sam's or Costco.
Marching down each isle you tell your family members "We need 3 cases of corn, 4 cases of green beans and — Oh! That's a good deal on peanut butter so let's get 3 gallons. Of course Susie, your can get a bag of cookies. They are so cheap! …and Billy you can have a few bags of your favorite chips! Yum! Oh look — samples! These taste great. Let's get some! What a great buy on chicken – we need 20…"
At the dog food aisle the excitement mounts as each member of the family grabs a corner of the 50 lb. bag of dog food to stack on top of the basket. (We won't mention you only have 1 toy poodle at home.) After waiting in line and waiting in line and waiting in line you push your agonizingly heavy and overloaded baskets out to the car. Getting everything into the trunk of the car makes putting together a 1,000 piece puzzle seem like a breeze but, finally, home you go.
After you lug everything into the house, it's time to spend the next few hours repackaging things for the freezer. You double wrap your 20 chickens (they could be in that freezer for quite a while) and frantically try to find places for everything else in your cupboards and pantry. By the time you are done, you are so exhausted that you couldn't begin to lift a finger to cook, so you all go out to eat.
A few weeks later you gingerly sniff the gallon of half used peanut butter as you try to decide if that strange taste is because it has gone rancid or simply because you are sick of peanut butter. You threw out that partially used gallon of maple syrup yesterday because it had sugared and was looking really strange. You still have ten of your chickens left but if you bathe them in some spicy sauce you are pretty sure your family won't notice the freezer burned taste. In spite of having to throw out most of the 50 lbs. of dog food (after a growing family of mice had invaded it), you're sure you saved money because "they" said you would.
People constantly ask me, "Can you really save more money at warehouse stores?" I usually answer, "Not any more so than at other stores." I have checked prices at various stores on many different occasions and factoring everything in, I haven't found any exceptional savings at warehouse stores.
Here are some tips to help you decide if a warehouse store is for you:
Do your homework and compare prices. Buying in bulk is not always cheaper. You can really save by checking and comparing prices. I was at Costco one day where there was a display of two Clorox one gallon bottles for $1.98 AFTER rebate. I stood there amazed as people frantically grabbed this "great deal." I knew I could get that same Clorox for $.98 a gallon at my regular discount store and I didn't have to mess with a rebate, pay postage or lug two gallons of Clorox shrink wrapped together to my car.
Don't buy impulsively just because it sounds like a good deal. Say you can get 12 bottles of sunscreen for a great price. Think it through before you buy. If your family only uses one bottle of sunscreen a year, that means you will be storing sunscreen for 12 years, not to mention that most of the sunscreen will expire long before then.
In most homes, one quarter of the food people buy gets thrown away. If your family of four eats pancakes once a week, that gallon of syrup is going to last you a VERY long time. You might also consider that unless dry goods and freezer items are very carefully stored, they will go bad or get bugs in them. Remember to buy the size that is appropriate for you.
You need to be very well organized to buy in bulk. Finding places to store everything and then carefully keeping track of what you have is critical if you want to use it all before it spoils.
Most people usually spend more than they originally planned on things they don't need. This never saves money. We taste samples and so often end up buying. If this is you, be careful. Maybe sampling is a bad idea (unless you're making lunch of it)!
If you have ten kids, run a day care or are buying for an organization then you almost have to buy in bulk. If you have a small or average sized family, you will probably save as much shopping for sales at your regular grocery store or discount store. The key is to do the math and evaluate your practical needs. You have to decide for yourself if buying at warehouse stores actually saves you money or just creates more work.
-Jill
For more easy and practical ways to save money and get out of debt, check out Dig out Of Debt (click the title to go to the info page) and learn more about how to keep more of your money!
Jill Cooper and Tawra Kellam are frugal living experts and the authors of the Dining On A Dime Cookbook. Dining On A Dime will help you save money on groceries and get out of debt by cooking quick and simple homemade meals. For free tips & recipes visit http://www.LivingOnADime.com , sign up for our free Living On A Dime Newsletter and learn to save more!
Finding an Afterschool Routine

Leaving homework, dinner schedules, and bedtimes to chance has a tendency to create chaos and frustration during possibly the only family time of the day. Establishing a routine does not have to mean never allowing for flexibility, but it gives parents and children alike the feeling of comfort that comes from knowing what is expected.

Children may begin to receive homework assignments as early as Kindergarten. Oftentimes in these early educational years, it falls to the parents to motivate children to finish their homework. Even in the later part of a child's education, he or she may need structure and guidance. Some families choose the time directly after school to get homework done for the day. Others feel it may be better to allow children to decompress after a long day of concentration and constant social interaction. Should a child complete homework before or after dinner? The answer to that question depends upon the dinner, extracurricular activities, and bed times for each family. Determine which times are best for your child to sit down to homework. Once a routine is established, there should be less fighting about getting it done, fewer homework assignments turned in late, and happier parents and children.

A dinner schedule that works for the whole family is beneficial to everyone. Predictable meal times will encourage children to refrain from ruining their appetite with snacking. Children and parents should work together to put dinner on the table for a family meal. For some families that might mean one person either cooks or picks up food on the way home. Someone else then sets the table, and another family member fills drink cups.

Bedtime is another aspect of the afterschool routine that should be consistent. Younger students require more supervision and earlier bedtimes. Whether you incorporate a time for reading together or alone, children will benefit from an opportunity to lie quietly and cultivate the habit and skill of reading for pleasure.

Afterschool routines may change from year to year and from family to family as there are many factors involved such as age, siblings, and parents' work schedules. Maintaining a consistent and reliable routine will give your child a feeling of stability during the formative years of his or her youth.

——————

Jennifer Tankersley is the creator of ListPlanIt.com where you can find over 400 lists and planning pages including a Back to School Planner, Homework Schedules, Calendars and many more and also of List Mama Blog: Lists for List-Lovin' Mamas.
Back to School Shopping Tips
When the grocery store starts selling lunch boxes and school supplies, you know that the summer break days are numbered…
I can remember from my own school days the feeling of confidence and anticipation that came from going off to meet my new teacher and classmates with a new backpack, lunch box, clothes and shoes. And now that I am a parent, I want to pass on these same feelings to my kids but without breaking the bank. Costs associated with back to school expenses can be crippling for families if you spend before doing a little studying of your own!
So, as the lazy summer routines give way to more structure every August, this is when spending skills are tested for most families. Any change in routine can cause stress on the family spender and if left unprepared you may find spending can get out of control and leave you with the same old feeling of frustration. So, below are some tips to help make the shift go smoothly and with as little impact to the checkbook as possible:
1)A little planning goes a long way. Before shopping for anything related to getting ready for school, spend some time with your kids discussing what is needed and when it is needed. This will give you an idea of the overall cost involved so you can plan accordingly. In about 3 weeks, revisit the list of things you classify as "Need Later" to see if you really need them. Get a sturdy clipboard and use the worksheet located on my website as a guide for each child.
2)Each child will have different needs since each grade has different supplies, clothing trends and lunch considerations. Check the school website for more information such as a grade appropriate supply list before shopping. Most kids can get by in the first few days with the basics, and then fill in the rest of the supplies after your student has met the teacher and knows what is expected.
3)Shop for categories of items separately to enable tracking your spending. If you lump all the shopping into one big trip for all your kids, it is much easier to loose track of your spending goals. For example, shop for all the lunch supplies on one trip and the next trip shop for the clothes, etc.
4)If you have more than one child to outfit for school, take advantage of sales for multiple purchases. For example, buy one get one free shoes, snacks and drinks. For the most savings, combine a store coupon with an offer like this.
5)Delay some of your purchases until after school starts. While there are lots of great back to school sales before school starts, try to hold off since often you will see even deeper discounts when overstocked inventory must go in a few weeks. Also, your child may change their mind about what they need based on seeing what the trends are at school.
6)Use the internet to find store coupons and online coupon codes that are not available anywhere else. For example, www.alexscoupons.com lists a huge variety of coupons and by spending a few minutes surfing before shopping you can yield big savings.
Remember there will be other expenses incurred as you get into the school year, such as after school activities, school events, and gifts so if you plan ahead, you will be in a better position to manage the financial impact.
Amy Bergin, mother of three children, creator of THE COUPONIZER®. The #1 best selling coupon organizing and shopping system in the US and Canada. To find out more visit her website by clicking HERE for THE COUPONIZER®
Do you ever visit other moms' homes and wonder how they keep it so neat? Do you ever sit around in your own home with toys strewn over the floor, laundry piles (both clean and dirty) beckoning for attention, and three meals worth of dishes stacked next to the sink and wonder why you are the only mom on the planet who cannot keep up with her home?
If you answered yes to either of these questions, then you may be suffering from "TOMHANTY" Syndrome (Thinking Other Moms' Homes Are Neater Than Yours). The symptoms of this terrible disease are guilt, envy, stress, and even withdrawal (did I mention guilt?). You look around as you walk from room to room wondering how it could have gotten so messy since yesterday. You believe that the new friend you just made from your weekly visit to the library could never let her house look like a tornado just went through it. You are sure that your friend whose house you visit occasionally for a scheduled playgroup would never have dust bunnies the size of . . .well, a bunny.
Welcome to the Real Moms Club, where it is not just about being a mom, but being real and knowing that you don't have to be a perfect housekeeper. Maybe in the days of our grandmothers when society said that kids could roam unsupervised and free around town, but a mom's house was a reflection of who she was as a woman. Today, there is a different set of priorities for many moms, and a perfect house is not usually the highest on the list, although we still imagine we are being judged on everything from how we raise our children to how much education we pursue to how great a job we land and finally to how tidy we keep house. Moms of today are stretched and pulled in many directions. Life is rarely as simple as a clean house. Stop telling yourself that you are not a good mom because your house is not always as neat as you think other moms' homes are. Most moms are struggling to keep up as well. What is the cure to TOMHANTY Syndrome, you ask?
Well, you could drop by a friend's house unannounced with the pretext of delivering some home-baked cookies; you could watch her face turn beet red with shame as she turns to survey the wreck of toys, laundry, and dishes behind her; you could listen to her offer up every reason why her house is in such disarray; or maybe you could just take me at my word when I say that you are not alone.
Release your guilt by making a list of what you DID accomplish today: got kids dressed, dropped kids off at school and picked kids up after, washed and folded a load of laundry, paid bills, took dog to vet, fed family for the day. It all counts toward making your house a home in which your family can grow and feel loved.
——————-
Jennifer Tankersley is the creator of ListPlanIt where you can find 400 lists and planning pages including cleaning schedules, daily to do lists, grocery lists, and holiday/party planning to put your world in order.
Adopting a child is an exciting and wonderful event. The process will go a lot more smoothly if you prepare yourself with knowledge about how adoption works before you begin. Here are some things to keep in mind as you consider the adoption process.
* Open, semi-open and closed adoptions
This is the most important decision you will make as you begin the adoption process.
In an open adoption, an adopted child can maintain contact with his birth parents. An open adoption includes letters, emails, phone calls, and personal visits. It can be helpful for the child's sense of wholeness and healing to be in contact with his birth parents, but this depends on the situation and lifestyles of the biological parents, of course.
As the adoptive parents, it is your decision as to whether you will allow open contact, but it should be a child-focused decision. It's not about your convenience or preference; it's about what is best for the adopted child.
Semi-open adoptions limit but do not prohibit the contact the adopted child can have with her birth parents. Generally, semi-open adoptions include receiving written correspondence and gifts from the biological parents, but no personal visits or phone calls.
Closed adoptions mean no contact is allowed between the adopted child and her birth parents.
* Domestic adoptions
Domestic adoptions, or adopting a child from your own country, can mean a long wait. Also, babies and children up for adoption in the United States tend to have behavioral or physical problems, which may or may not be an issue for a prospective adoptive parent. It is easier to obtain the medical history of the child in a domestic adoption, however.
The cost of domestic adoptions varies according to state, but generally they include an application fee, attorney fees, psychiatric and physical examinations for parents, and supervision after the adoption. These and any other costs or fees as per your state range in cost from $5000 to $40,000.
* International adoptions
Almost always closed, international adoptions are comparable in cost to domestic adoptions, averaging between $7000 and $30,000. This does not include travel, however. Overall, international adoptions are faster, but obtaining details about the child such as his medical history can be almost impossible.
* Adopting through the foster system
By far the least expensive way to adopt (averaging between $0-$2500), adopting through the foster system is a viable means of adopting a child. However, adoptive parents have less choice in the age, race, gender, and other particulars regarding the child they want to adopt.
Understanding how the process works and the variables involved go a long way in facilitating the adoption process.
**UPDATED! I WON this great bear kit this week and did a product review on it! Make sure you read it when you CLICK HERE!**
This is just perfect! I can't wait to get my own (ordered my own My Storytime Friend from Amazon today!) to see it for myself! Great for kids 3-8! Click on the video to see the selection on Amazon.com.
My Storytime Friends(tm) is an interactive toy and storybook set for children ages 3-8 that is both entertaining and educational. The My Storytime Friends(tm) set includes a unique combination of a plush stuffed animal, an inspiring hardcover storybook and a lifetime membership to the My Storytime Friends(tm) Book of the Month Club. Membership also includes free access to My Storytime Friends(tm) online, an interactive place to learn and play. Kids will love watching their cuddly toys come to life as characters in the new stories each month. Parents and Grandparents will appreciate the positive life lessons the stories teach children about overcoming challenges, helping others and achieving dreams.
A significant part of preparing your home for a foster child is preparing yourself. A prospective foster parent must prepare his or her heart to deal with the sacrifice, the pain (sometimes foster children have truly tragic stories), and the joy.
It's also important to see to it that the child is comfortable in his or her new foster home. Of course, if you are prepared mentally and emotionally, that adds greatly to the child's comfort. There are some practical things, too, that you can do to make the foster home a place of refuge and love.
* Know your state's requirements
Much of the physical aspects of your home – types of toys, sleeping accommodations, etc. – are determined by the state. An inspector or case worker will come to your home and determine whether it is suitable for a foster child, looking for proper safety measures (such as smoke alarms), number of bedrooms (some states require a separate bedroom for each foster child), etc. It will make the process go a lot more smoothly if you find out your state's requirements ahead of time.
* A welcoming home
Besides state regulations, you probably want your home to project a welcoming and peaceful atmosphere. Try to keep the household quiet on the day of the foster child's arrival. Let your children know they will need to be quiet and calm, but not stifled. Make sure the house is free of clutter which can be overwhelming to a child who is already feeling traumatized. If you have pets, especially big dogs, put them outside or in a separate room at first.
* Put valuables away
Keep any "tempting" items, such as jewelry, electronics, or other valuables out of sight. As you adjust to this new child and discover his strengths and weaknesses, you will learn where you can relax the rules and where you need to tighten them up.
* The child's own space
Remember that a foster child is going through something traumatic, and may have known little but trauma for most of her life. She will need a space of her own where she can go to process her thoughts and feelings when she feels overwhelmed. Prepare this special space, most likely a bedroom, by making it welcoming and peaceful – a comfortable chair, a neatly made bed, some books, and maybe some stuffed animals. Quiet, soft toys are a good place to start.
* Preparing your other children
Of course there will be a period of adjustment, and some bumps along the road are to be expected. To prevent any big set-backs, though, it is a good idea to prepare your children for the foster child. Let them know how things are going to be different, and why you are taking a foster child in to your home.
The whole family can participate to make the fostering experience a joyful and rewarding one for everyone involved.
When you work outside of the home, you may bring work home or postpone activities with your family so you can work late. You know there has to be a better way. Consider trying one of these ten ways of better work/life balance so you're not torn between the two.
1. Prioritize what's important – Before you can have a more balanced life, you'll want to know what things are important and learn how to prioritize them. Focus on your family before work. Don't let your boss bully you into working late if you already have a family activity planned.
2. Drop activities that are too much – Check your calendar to see what's upcoming. To free up time, drop any activities that make your schedule too busy or that aren't necessary. Try to limit activities to only one for each child.
3. Learn to say "no" – Remember it's alright to say no if your boss asks you to stay late. If they offer you overtime work, tell them thank you but you have plans you can't break it. Ask them if you can work overtime on another date.
4. Plan for the future – Take time to get away for a day or weekend to plan, dream, or just relax. Give yourself an opportunity to look forward to what the future can hold when your work and life are more balanced.
5. Reduce clutter – Try to clean your desk off completely before leaving work on Friday. Put all important dates on a centralized calendar and get rid of the papers. Organize your office and home as well as reduce clutter to give you more time to do things you want.
6. Plan time for yourself – Don't neglect yourself while focusing on work and family. Taking time out for yourself will help you be a better parent, a better partner, and a better employee.
7. Get help when needed – Don't be afraid to get help when needed. Hire a babysitter or ask grandparents to take the children while you're working. Do you work from home? Find a virtual assistant or hire someone to do work for you while you attend to family needs.
8. Know your limits – There's no such person as Superman or Superwoman. You're not able to do everything without something having to give; most of the time the thing that gives is your health.
9. Plan for balance – Unexpected things may happen, but if you put time for you to enjoy a hobby or spend time goofing off with your children on your calendar and guard that time, you're more likely to actually make those plans possible.
10. Ask your employer about flex time. Some employers offer flex time where you work overtime without pay so you can take time off at a future date. It can't hurt to ask your employer about this. The worse they can do is tell you it's not available.
These ten ways of better work/life balance are a few of the many changes to consider if you're working too much. You may feel the need to work but there's no reason it should take over your life. Using one or more of these ideas may help you get your priorities in order and give you more time to spend with your family.
"Mom, he's touching me!" If you have more than one child, you've probably heard that statement or something very similar. If you're wondering "why do my kids fight," it might help to know it's not just yours. In fact, you might wonder what the matter was if they didn't fight. Here are some common reasons why siblings have arguments:
Sibling rivalry
Sibling rivalry is often the source of much fighting between brothers and sisters. It may start before the new child is born because the older child already feels like their place in the family is threatened. The main reason why children fight is that they feel the need to compete for your attention and they may seriously resent having to share you with someone new. As your children get older, the fighting may continue but you can be assured they do love one another despite the tension.
Different temperaments
You know no two children are alike, even twins, so your children's different temperaments may be part of the cause of their fighting. One child may be laid back while the other is overly dramatic. You may have one that's clingy with your or your partner while the other is independent and wants to try everything on their own. The difference in their temperaments may cause resentment. For example, the child who is clingy may seem to get more of their parent's attention, which in turn leads to disagreements.
Different personalities
Similarly, personality differences may also be part of the reason your children fight. Your outgoing, rambunctious child may need a friend to pal around with. If your other child is more studious, there are going to be personality clashes. Try to encourage your children to meet in the middle and do activities both will enjoy.
Jealousy
Quite often jealousy is the biggest reason children fight. One feels they don't have the attention of their parents like their sibling, so they feel the need to fight for attention and affection. Of course, you can tell your children that you don't have a favorite until you can't speak anymore, but jealousy is a strong emotion to overcome.
Competition for parent's attention
It is possible that your children feel the need to compete for your attention. To combat this tendency, and make for a more peaceful home, you might want to plan special "dates" for each child. Depending upon the number of children you have, you could plan one day a month that you or your partner spends a specific amount of time with just one child. Switch up where your partner takes the rest of the children while you go someplace with one. Be sure each child has their own "date" time with either you or your spouse so they don't feel slighted. It may reduce the fights right away.
What can you do when your children fight? Set ground rules about disagreements long before you're faced with children fighting. Be sure they know hitting and calling names is not allowed; anyone doing these things will face pre-determined consequences.
If possible, don't get involved unless you think there might be bodily injury. Intervening may create other problems and your children won't learn the important skill of conflict resolution. Wait and see how they're able to work out their problems on their own. You might be surprised at the solutions they come up with.
Children are going to have conflicts; it's inevitable. When you ask yourself or others "why do my kids fight?" remember it's part of growing up. They're learning to stand up for themselves, express themselves, and further develop their personalities.