**Contest Update – more prizes! See Below and enter before December 1, 2008***
Last week on our sister blog The Snuggles Podcast we featured a new book we found called "Have You Filled a Bucket Today" by Carol McCloud.  It's a lovely little book, perfect for preschoolers and toddlers with adorable illustrations.  It's just sweet.
Listen to the Snuggles Podcast version of the story:

Carol has taken the ideas of the book and built an entire website and movement, so to speak, to help children (and adults) become bucket fillers.
From her website:
What are Bucketfillers?

"Bucket fillers" are those who help without being asked, give hugs and compliments, and generally spread their love and good feelings to others. The simple metaphor of a bucket helps even preschoolers understand the importance of consideration and love, particularly towards those who bully.
Through schools and other means she puts on seminars around the country helping children to see the value of being bucketfillers. She also has products for families and schools to proudly proclaim "I'm a bucketfiller". You can see those when you visit her website.
Carol was kind enough to send us several of her great books to giveaway here on the site so if you'd like one, please comment below before November 29, 2008 for a chance to win one of 6 of these great books! I'll choose the 6 names and announce the winners on December 1, 2008.
If chosen you will win one of these two books: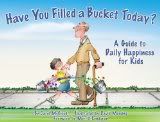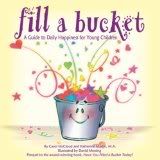 You'll also win your choice of either an adorable Pink Poodle purse with adorable glitter products perfect for 5-7 year olds or a Dalmation Puppy make your own stuffed animal kit!  Enter today!!!

Parenting Zoo – Have You Filled A Bucket contest from Annette Yen on Vimeo.