I. Love. This.
My granddaughter is wonderful. It's been so fun over these months to watch her grow and learn. At 7 months I, as her proud grandma, think she's pretty brilliant.
And, as a proud grandma, I find all these "oh she needs this" stuff. Most of them are pretty amazing and over the next few months I'll post about some of my favorite products for new mommies and their babies.
But today I want to highlight this: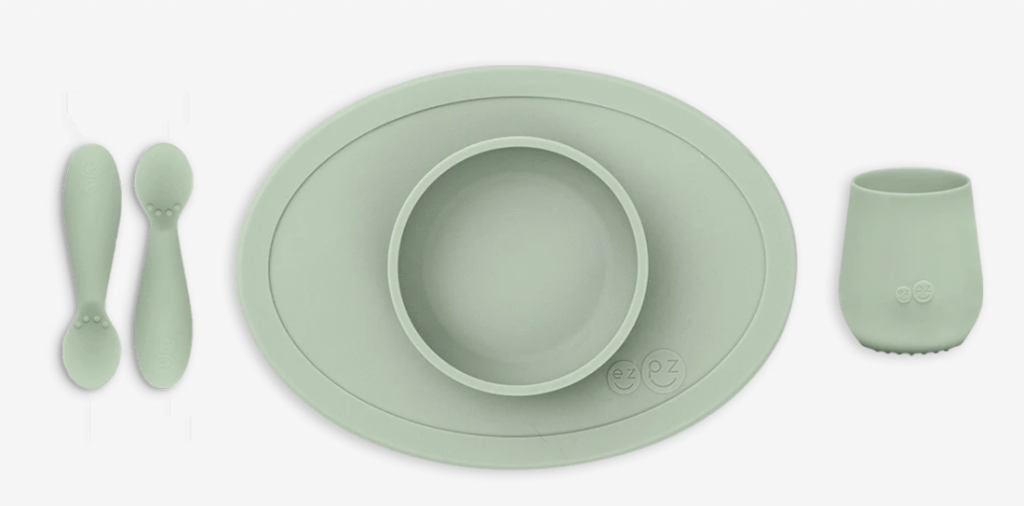 I bought this a couple of weeks ago mostly because I thought the cup was amazing! My sweetie loves to share my water cup which is usually glass. Once she got her first two lower teeth, that became problematic because she would kind of try to chew on the cup, hitting those sweet little nips of teeth on glass. This little guy is perfect! Sized to fit 4-12 month hands and soft silicone for tender mouths. It's fabulous.
So when I started shopping for the cup, I saw this wonderful little meal set with two adorable spoons and a suction stick bowl AND in my daughter's favorite color scheme. SOLD!
We broke it out last night and my granddaughter loved it. The spoons are great and perfectly sized for her hands and mouth and with two of them, she can be experimenting with putting one in her mouth while mommy scoops up the next bite from the bowl into the second spoon. And just like that, my brilliant little 7 month old was feeding herself.
Just. So Cute.
EZPZ had a variety of sizes for babies aged 4 to 24+ months. All of them colorful, fun, and practical. Makes a great baby shower gift or just a plain ole fun thing to buy for your own grandbaby! A woman-owned business, you'll be supporting a great company that makes high quality products that are practical and fun!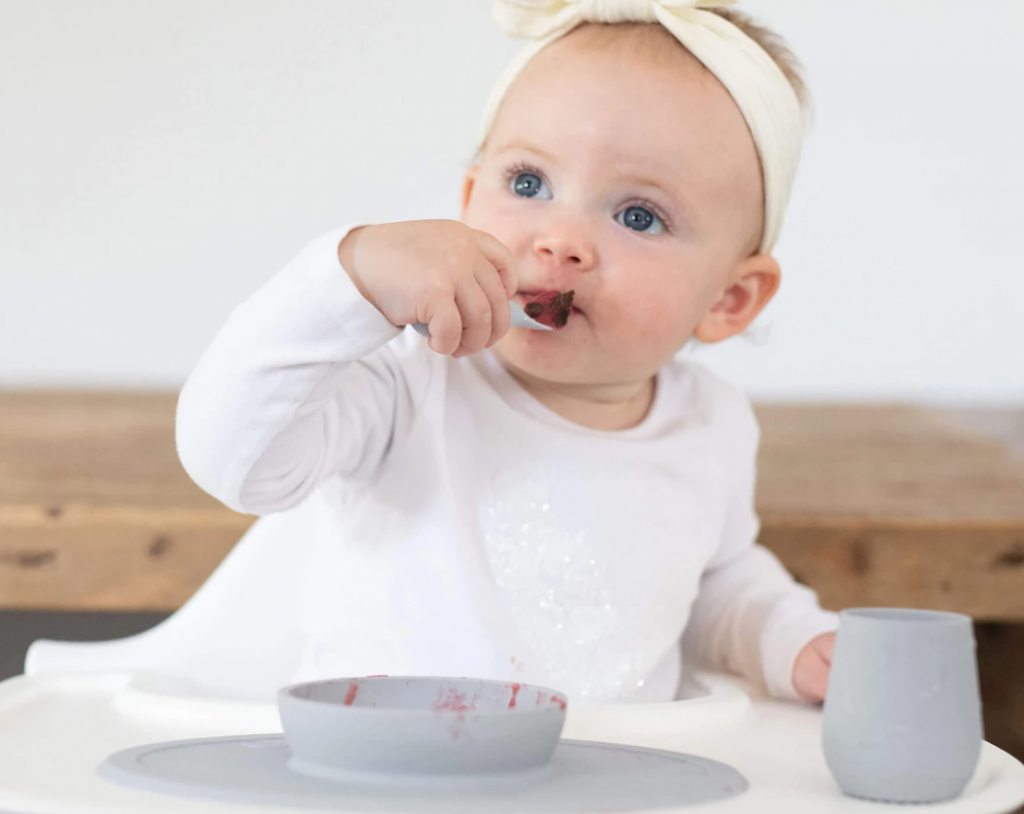 I was not asked to endorse this product, nor did I get any compensation for doing so. The links here in this post, however, ARE referral links which might earn me a couple of bonus points to buy more adorable cups and bowls for my girlie in the future! Enjoy!