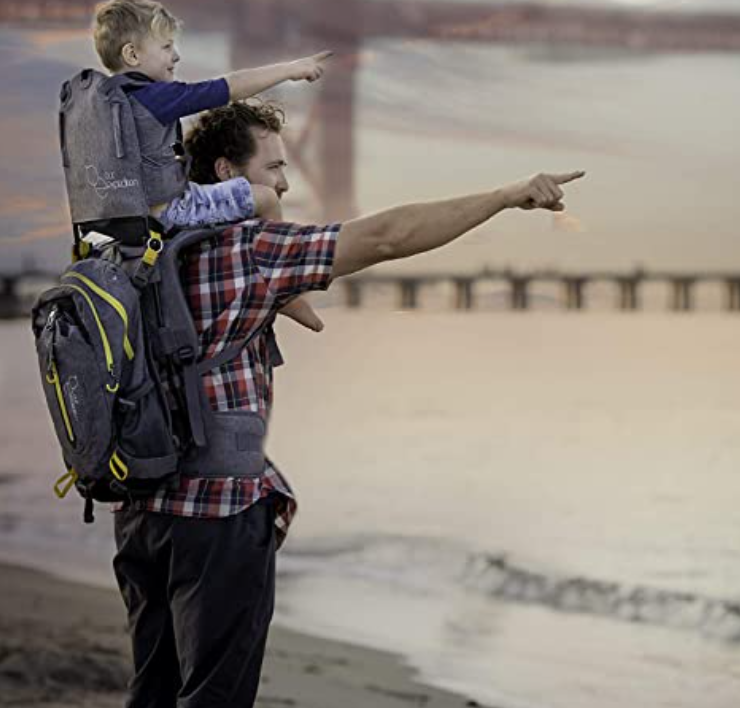 I have big dreams. Of long walks and hikes. With my grandbabies. I love to walk and I love the idea of walking as a family. But I know little ones often can't keep up so something like the above would be FABULOUS not just for daddies, but for grandmas too!
There are so many pros to this concept:
Good view for the child
Balanced weight for the adult
A backpack for carrying things
An easy way to manage alignment while you're walking
And more
What do you think? Do you know anyone who has one of these? I'd love to hear from someone who has one like it. What do you think?