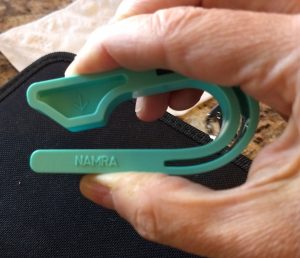 When I see new moms out and about with their kiddos in car seats, carrying scarves, etc., I'm often quick to quip: "Back in my day they didn't have…" And here I go again. 🙂
A car seat key
. Who knew?  I have several friends who still have babies in car seats and they are going to LOVE this tool.  A few of them experience carpal tunnel symptoms (musicians), and some of them just love doing the manicure thing and realize that just pushing that little button sometimes is impossible with those long, glorious nails.  So this is it…
Introducing The Car Seat Key. This is the greatest little tool you never thought you needed – until you hear about it. It's just so simple it's hard to even go beyond this video to show you:
Seriously. It's that simple. It comes with a hook to keep it on your key ring or hook it to your diaper bag. You can undo the buckle one handed or two.  If you want to give your child a bit of independence as they grow older, you can pass it back to them so they can get themselves out of their seat (but only with the key… brilliant!)
Let me know what you think?  I'm keeping one in my "when the grandkids come" stash and giving the other one away to a mom I know who broke her wrist last week. Perfect!
Buy The Car Seat Key online on their site (discounts for ordering several in one order)
Buy The Car Seat Key on Amazon
I received this product in exchange for an honest review. All thoughts are my own.
Book Title:  Winnie: The Early Years – Horse Gentler in Training.
Author:  Dandi Daley Mackall
Publisher: Tyndale
Amazon Info:

Now younger readers can saddle up and join Winnie and her family at the Willis Wyoming Ranch!
Winnie is the star of the bestselling Winnie the Horse Gentler series that sold more than half a million copies and taught kids around the world about faith, kindness, and horse training. Winnie could ride horses before she could walk, but training them is another story. In this new series, eight-year-old Winnie learns the fine art of horse gentling from her horse wrangler mom as they work together to save the family ranch.

When Winnie's snobby classmate threatens to stop boarding his champion thoroughbred Princess at the Willis family ranch, Winnie has to come up with a tricky solution to convince him to let her stay. She learns that with God, all things are possible!
My rating:  4 stars
My review:
This is a sweet book. It's a fun little read aloud for younger kids (4-8 year olds) who are just getting into more chapter books rather than picture books. The story is simple but sweet and it's very easy to read.
I'm eager to give this one to a young friend that I love that enjoys horses because I know she'll love it too.
Now, that said, I'm much more of a fan of "richer" literature type books even for little ones.  So while this is very sweet, the writing is a bit too simplistic even for littles.
But, I'd still recommend it. It's a clean book, with real life challenges that won't be overwhelming to little hearts.
I received a copy of this book in exchange for an honest review. All thoughts are my own.
Book: Calm, Cool, and Connected Author: Arlene Pellicane (with Gary Chapman) Published by: Moody Publishers Amazon Review Rating (as of 1/30/18) 4.7 stars with 47 reviews
Amazon Info: For those feeling overloaded with technology… Let's face it: most of us are on our phones or computers way more than we'd like to be, and more than what's even beneficial. We know that overuse of technology is harmful to our health and relationships, but how can we rewire our digital habits for a healthier life? In Calm, Cool, and Connected, Arlene Pellicane will walk you through an easy 5-step plan that will help you center your life on Jesus and love others by decluttering your screen time. By introducing a few easy habits into your daily routine, you can transform your relationship with technology and enjoy more time with God and others. It's easy to become consumed and preoccupied with our devices. In turn, we begin to suppress or ignore what's most important, focusing instead on the urgent and sensational. Let this book guide you toward balanced technology use, and thus a more balanced life.
My rating: 5 stars My review: I really enjoyed this quick, easy read. I had heard Pellicane on the radio when I was driving and she was talking about this book. I found myself wishing I could pull over and take notes, but now I don't have to! Pellicane's writing style is conversational and enjoyable. Her tips are not earth shattering but because of how she's decided to lay out the book following the acronym H.A.B.I.T., one can easily keep the tips she gives top of mind. H – Hold Down The Off Button A – Always Put People First B – Brush Daily and Live With A Clean Conscience I – I Will Go Online With Purpose T – Take A Hike Even before I read the book or heard the author, I was trying to reduce my addiction to my phone – and using many of these tips. It's not an easy habit to break especially with everyone around us living with the same "acceptable addiction". nike kwazi I think the hardest one for me still is "I Will Go Online With Purpose" . nike air max femme Actually I would say it's I will STAY online only if there's still purpose. I can go grab my phone or my laptop with a specific task in mind but inevitably I'll find myself later – sometimes MUCH later – STILL online after following a bunch of ZERO purpose bunny trails and random surfing. Ugh! The "T" for Take A Hike should include – WITHOUT your phone. Fjallraven Kanken People will live without you for an hour and even if something happens along your walk route, you can be pretty confident (unless you're walking in some remote area) that someone will be around with a phone to help if you need it. nike air max tavas Anyway, this book is a great resource. Fjallraven Kanken NO.2 It's inexpensive, fast to read, and one that you can leave out in the water closet or on the coffee table for perusing after you've read it. Buy the book on Amazon (click here) I received a copy of this book in exchange for an honest review.
Book Title: Great & Small Bible Published by: B&H Kids Version: Christian Standard Version
Amazon info: All creatures great and small . Fjallraven Kanken Sale UK . . the Lord God made them all! This full-text Bible, complemented by delightful illustrations of great-and-small animal friends, makes the perfect gift to welcome babies. Fjallraven Kanken Classic Backpack Two dozen full-color inserts offer plenty of space to record all of baby's special moments—from first measurements to first steps—creating a keepsake to always cherish. Features include:

Complete text of the CSB (Christian Standard Bible)
24 pages of inserts with full-color illustrations
Easy-to-read type
Words of Christ in red
Presentation page
Gift box

Part of what makes the Great and Small Bible so special is the readable, faithful-to-the-original text of the Christian Standard Bible. basket nike tn The CSB's optimal blend of accuracy and readability makes it a trustworthy, easy-to-understand resource for kids to study and memorize today—and to live and share for a lifetime.
My rating: 5 stars My review: This is such a wonderful baby bible and keepsake book in one. cheap fjallraven kanken Backpack I absolutely love that this is a full text bible (the Christian Standard Bible – a wonderful translation) and not just a story bible. nike air tn If you are a Christian, you should be encouraging your little ones to carry their own bible to church (yes – even if other people don't!) and the easiest way to do it is to start VERY young!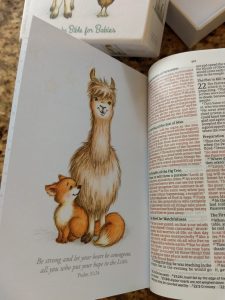 The illustrations throughout this are adorable and sweet. They're just animals – no compromise with illustrations of someone's imagining of Jesus or anything. Mochilas Fjallraven Kanken Infantil Also included in the extras is what makes this bible even more unique. It doubles as a baby keepsake book with places to write down milestones as well as thoughts from the parents, etc. It's really great.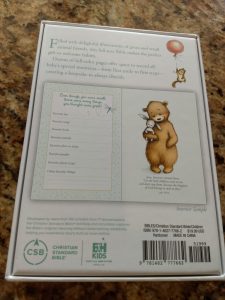 I really like it so much that I want to carry it myself. I like the translation and it's a great size to have. Comprar mochilas kanken Plus I just think these little guys are so sweet! If you're looking for a baby gift, this is the bible to get! Many thanks to BH/Lifeway for the opportunity to review this bible. I was not compensated for this review but did receive a complimentary copy of the book in order to review it.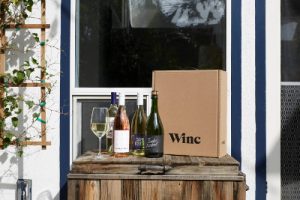 The idea of a wine club has always been intriguing to me.  We don't, however, drink a lot of wine (although I use it in cooking a lot!) but it's nice to have a few selections on hand when there are guests, for special occasions, and to give as hostess gifts when we go to friends' homes for dinner or an evening gathering.
So I was happy to give Winc a try.  Here's what I'm looking forward to:
$22 Off Your First Month of Winc Wine – Winc offers 4 personalized wines each month. Bottles start at $13 each. Winc is not your traditional wine club: we are a direct-distribution global wine company that personalizes the entire wine experience.

We are perfecting how wine is made, distributed, perceived and purchased via our Palate Profile quiz that recommends wine based on your unique tastes and I'll add enjoyed on behalf of a new generation of wine drinkers. It takes the hassle and guesswork out of picking a bottle from your local liquor store and delivers the perfect bottle directly to your doorstep.

We do all this as part of our quest to improve the experience for consumers, create a platform for artisanal winemaking, and build a grape-to-glass supply chain that's sustainable for the planet. No more intimidating language and steep price points, and more joy in the act of sharing a bottle.
So…there you have it. Give Winc a try and check back here for a follow up on what I think of it!
My Readers Save $22 Off Your First Month of Winc go to: www.trywinc.com/usfamilyguide
I was not compensated for this post but will be receiving a trial of this club in exchange for this promo and review.  All thoughts are my own.
Walk through any WalMart or Target baby section and you'll see a whole wall or more of options for diaper wipes and pads. nike running homme So here I am throwing out another option for you! But take a look!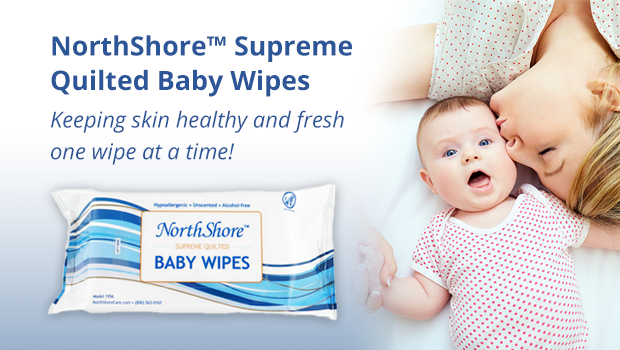 Look at that sweet baby! 🙂 North Shore Care Supply is a company located in Illinois that has baby and senior care products available with an autoship program to boot! The ingredients in the wipes are: Purified Water, Decyl Glucoside, Aloe Barbadensis (Aloe) Leaf Extract, Calendula Officinalis (Calendula) Extract, Propylene Glycol, Disodium EDTA, Polysorbate 20, Citric Acid, Phenoxyethanol .8%, Potassium Sorbate, Sodium Benzoate. nike roshe run They are not flushable but are a nice size and are unscented. nike air max 95 A nice plus! Find out more about their wipes here (click). I really like their disposable quilted changing pads. They're a great size: 17″x24″. nike air max 90 We've got tons of friends with babies so I'm keeping these on hand for when they visit. chaussures nike femme 2017 They're great for diaper bags too and come in a zippered resealable pouch. nike air huarache Best of all they have an 800 number and/or a live chat, to answer all your questions. Mochilas Fjallraven Kanken Infantil And if you live in the Northwest suburbs of Chicago, you can even pick up your orders directly!
And a special for my readers: Save 20% Off NorthShore Supreme Quilted Baby Wipes through June 30, 2018 – use code NBW20 at https://bit.ly/2vHGktV Order here (click) Promo Code: NBW20
I received complementary items in order to review them.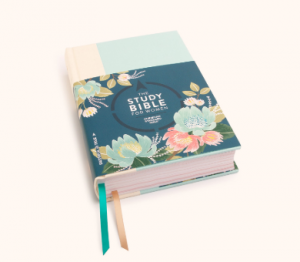 Book Title: Woman's Study Bible Published by: Holman Bibles
Amazon info: The most comprehensive study Bible ever prepared for women and by women, the CSB Study Bible for Women invites you to explore the riches of God's Word. Fjallraven Kanken Backpack Follow God's grand story across the Bible, guided by threads of specialized study that explain essential doctrines, answer hard questions, discuss biblical womanhood, and apply truth to our hearts and lives. The CSB Study Bible for Women is edited by Dr. Dorothy Kelley Patterson and Dr. Rhonda Harrington Kelley, both long-time women's ministry leaders, authors and seminary professors at two of the nation's most respected seminaries. As you learn from these women extensively educated in Biblical studies and languages and passionate about God's Word, you will be equipped in turn to mentor others in the truth and hope found in Scripture. Features include:

6,490 extensive study notes
Over 500 word studies, 25 full-color maps and reconstructions, and 95 charts
Introductions to each book of the Bible
A comprehensive concordance including every woman and reference to women in the Bible
Threads of specialized study woven throughout, pointing to God's larger story:

Biblical Womanhood articles
Answers to "Hard Questions"
Character profiles
Doctrinal notes
"Written on My Heart" applications

Smyth-sewn binding
Two-column text in 9.25-point type

The CSB Study Bible for Women features the highly readable, highly reliable text of the Christian Standard Bible (CSB). The CSB stays as literal as possible to the Bible's original meaning without sacrificing clarity, making it easier to engage with Scripture's life-transforming message and to share it with others.
My rating: 4.5 stars
My review:
I wasn't expecting much. At all. Usually "women's" bibles are low on meat and high on fluff and … coloring. Always lots of coloring pages.
And look – each summary page of each book of the bible has a bottom border with a timeline. What a fabulous addition to a bible!
(Can you tell I really like this?)
Before the actual text of the bible there are a couple of essays by the editors, one of which is on how to study the bible: which encourages verse by verse exegesis, the importance of studying the WHOLE bible (not just the New Testament), and even rules for hermeneutics. Good stuff!
So yep, get this bible if you're ready for a new one!