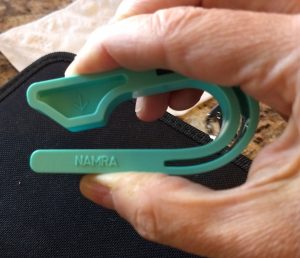 When I see new moms out and about with their kiddos in car seats, carrying scarves, etc., I'm often quick to quip: "Back in my day they didn't have…" And here I go again. 🙂
A car seat key
. Who knew?  I have several friends who still have babies in car seats and they are going to LOVE this tool.  A few of them experience carpal tunnel symptoms (musicians), and some of them just love doing the manicure thing and realize that just pushing that little button sometimes is impossible with those long, glorious nails.  So this is it…
Introducing The Car Seat Key. This is the greatest little tool you never thought you needed – until you hear about it. It's just so simple it's hard to even go beyond this video to show you:
Seriously. It's that simple. It comes with a hook to keep it on your key ring or hook it to your diaper bag. You can undo the buckle one handed or two.  If you want to give your child a bit of independence as they grow older, you can pass it back to them so they can get themselves out of their seat (but only with the key… brilliant!)
Let me know what you think?  I'm keeping one in my "when the grandkids come" stash and giving the other one away to a mom I know who broke her wrist last week. Perfect!
Buy The Car Seat Key online on their site (discounts for ordering several in one order)
Buy The Car Seat Key on Amazon
I received this product in exchange for an honest review. All thoughts are my own.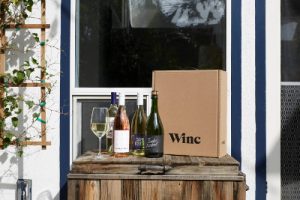 The idea of a wine club has always been intriguing to me.  We don't, however, drink a lot of wine (although I use it in cooking a lot!) but it's nice to have a few selections on hand when there are guests, for special occasions, and to give as hostess gifts when we go to friends' homes for dinner or an evening gathering.
So I was happy to give Winc a try.  Here's what I'm looking forward to:
$22 Off Your First Month of Winc Wine – Winc offers 4 personalized wines each month. Bottles start at $13 each. Winc is not your traditional wine club: we are a direct-distribution global wine company that personalizes the entire wine experience.

We are perfecting how wine is made, distributed, perceived and purchased via our Palate Profile quiz that recommends wine based on your unique tastes and I'll add enjoyed on behalf of a new generation of wine drinkers. It takes the hassle and guesswork out of picking a bottle from your local liquor store and delivers the perfect bottle directly to your doorstep.

We do all this as part of our quest to improve the experience for consumers, create a platform for artisanal winemaking, and build a grape-to-glass supply chain that's sustainable for the planet. No more intimidating language and steep price points, and more joy in the act of sharing a bottle.
So…there you have it. Give Winc a try and check back here for a follow up on what I think of it!
My Readers Save $22 Off Your First Month of Winc go to: www.trywinc.com/usfamilyguide
I was not compensated for this post but will be receiving a trial of this club in exchange for this promo and review.  All thoughts are my own.
Walk through any WalMart or Target baby section and you'll see a whole wall or more of options for diaper wipes and pads. nike running homme So here I am throwing out another option for you! But take a look!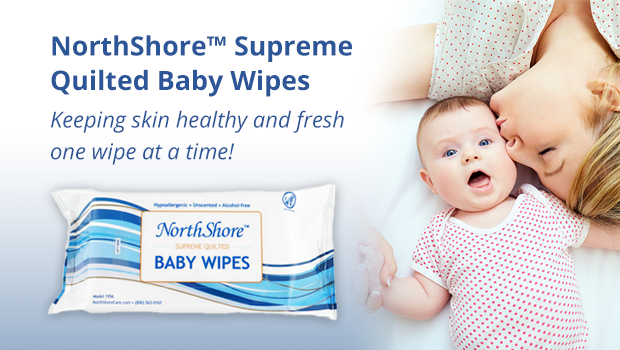 Look at that sweet baby! 🙂 North Shore Care Supply is a company located in Illinois that has baby and senior care products available with an autoship program to boot! The ingredients in the wipes are: Purified Water, Decyl Glucoside, Aloe Barbadensis (Aloe) Leaf Extract, Calendula Officinalis (Calendula) Extract, Propylene Glycol, Disodium EDTA, Polysorbate 20, Citric Acid, Phenoxyethanol .8%, Potassium Sorbate, Sodium Benzoate. nike roshe run They are not flushable but are a nice size and are unscented. nike air max 95 A nice plus! Find out more about their wipes here (click). I really like their disposable quilted changing pads. They're a great size: 17″x24″. nike air max 90 We've got tons of friends with babies so I'm keeping these on hand for when they visit. chaussures nike femme 2017 They're great for diaper bags too and come in a zippered resealable pouch. nike air huarache Best of all they have an 800 number and/or a live chat, to answer all your questions. Mochilas Fjallraven Kanken Infantil And if you live in the Northwest suburbs of Chicago, you can even pick up your orders directly!
And a special for my readers: Save 20% Off NorthShore Supreme Quilted Baby Wipes through June 30, 2018 – use code NBW20 at https://bit.ly/2vHGktV Order here (click) Promo Code: NBW20
I received complementary items in order to review them.
Amazon info: For almost 160 years, Charles Haddon Spurgeon's earliest sermons were lost to history. nike tn pas cher homme Thanks to Christian George and Spurgeon's College, these powerful words from one of the world's most popular preachers are now widely accessible to be read, studied, and enjoyed in the twelve volumes of the Lost Sermons of C. H. Spurgeon series. This journal contains Spurgeon's own inspirational words culled from these early sermons. Mochilas Fjällräven Kanken Tienda On the page directly following each quote, you'll find the source—the name and number of one of Spurgeon's early sermons—for easy reference. In addition, the customizable table of contents at the front of the journal and the date feature at the top of each page allow you to keep your thoughts organized. Whether you use your journal for writing sermons, taking notes, or daily journaling, allow Spurgeon's stirring words to speak to your life today.
My rating: 5 stars My review: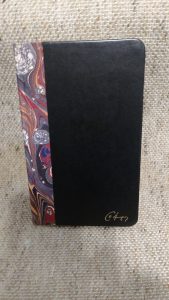 I'm a journal/paper/traveler's notebook nut, to be honest. Fjallraven Kanken NO.2 I love a good journal for jotting sermon notes, prayers, books of scripture, quotes, etc. So I was thrilled to get this. Fjallraven Kanken Backpacks It a great size (fits my Wide Chic Sparrow traveler's notebook perfectly) and the paper takes a fountain pen very nicely. I love it. Kanken Fjallraven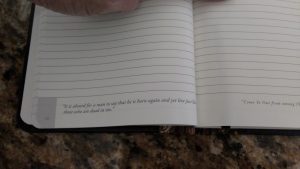 Add to that the quotes of Spurgeon's sprinkled throughout the bottom of the pages as well as an index page in the front… this is great!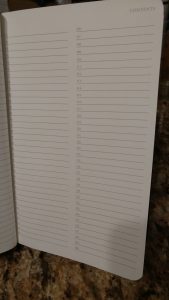 Because it's so high quality, beautiful to look at, and it feels nice in your hand, it'd make a great gift but once you get a hold of it, I don't think you'll want to give it away – so get two! I received a copy of this journal in exchange for an honest review.
Hate tying your kids' shoes everyday before they step out of the house? Hate stopping to tie your own shoes mid-run? HICKIES products turn any pair of sneakers into convenient, comfortable, and stylish slip-ons that are perfect for any activity from recess play to Mom and Dad's triathlons. https://www.hickies.com/ Features: Works in any shoe with eyelets. Fjallraven Kanken NO.2 One size fits all. basket nike tn Elastic material keeps shoes secure and comfortable. Kanken Mini UK Never tie again! Play uninterrupted. nike air max pas cher Fun look, without messy knots and bows. nike x fragment Adjustable tightness. Fjallraven Kanken Kids Quick and easy – simply slip on and off. Fjallraven Kanken UK Never tie, never worry. @Hickies Never Tie Laces on hickies.com 25% off w/ code USFAM now thru Sept.
So if you read this post (click) about our experience with the AdoramaPix website and creating a photo book, you'll know that I was waiting for the book to actually arrive … nike dunk and it did! YAY! Considering it had to be printed and bound, it's really quick turn-around. Very impressive. The book quality is really great, the pages are nice, the photo quality is REALLY good for this price range and overall it's a win! We had one page that seemed a little "off" from what my daughter had put in (a sliver of an edge off) but unless you were looking for it, you can't see it (she's picky!) so even that wouldn't dissuade me from giving them another try. nike air max 2015 Naturally the subject matter helps (our family trip to Italy – swoon!) and it REALLY REALLY helps to have a professional photographer take your photos, but given the quality of the photos (and the fact that a couple of pics in our book are cell phone pictures and I can't tell the difference) I think you'll be fine with using pics that you currently have on your phone or camera. nike air presto Some great ways to use a book service like this:
New baby month by month: This is a pretty popular "thing" and I think it's a great idea. Take a photograph of your new baby every month but take it in the exact same place and in the same outfit each time so you can see how much he's grown.
Birthday party summary book: Do a spread of pages for each birthday party from ages one to five (for instance) so when your child leaves home, she can take it along and share with her children and grandchildren!
Family portrait album: Similar to the new baby album, get shots of your family through the years and make an album with the family pictures along with individual shots of each family member.
Trip memories: Like our book, highlight some of your memories from a vacation you took – add some text of what you were thinking, etc., (optional) and have a book that you can leave on the coffee table and show to friends/family. Just like the old-fashioned slide shows!
What do you think? Do you know of other ways to keep memories using a photo book?
Most people I know have hundreds, if not thousands of pictures just hanging out on their devices. Why not do something special with the ones that matter and craft a book of your own! Let me know if you do it!
Adoramapix Photo Book Review – Our memories deserve more than a lifeless screen! Breathe life into your photos and turn them into beautiful keepsake photo books that will last for generations. Adoramapix's custom books are high quality and display your images in rich detail. Choose from gorgeous linen, hardcover and leather covers as well as 6 stunning paper finishes. Stop swiping and start printing your family memories with AdoramaPix photo books! Shop Now: www.adoramapix.com/app/customize-book/ 15% off photo books. Use code: PhotoBook15. Sale ends 11/05/2016 11:59 PM EST
I received credit with AdoramaPix to create a book for the purpose of this review. nike tn 2017 I was not compensated in any way nor was I required to leave a positive review. nike air presto All thoughts are my own.
I received my 3 Scrape Around Ice Scrapers yesterday and to be honest, I'm a bit skeptical! Unfortunately, they arrived after our big snow fall and after we had already cleaned off our cars and driveway but I'm eager to give these a go and see if they work as well as this video claims: Our midwest winters can get a bit nasty and there's nothing less exciting than getting up early to take my husband to the train station and find a thick layer of ice on the windshield that I can't seem to break through. Fjallraven Kanken Mini So… soldes nike air max 2018 once that type of situation comes – and I KNOW it'll come here in the next few weeks, I'll update this post with video on how it works in the Chicago tundra! I will say the "hold" on this makes sense to me. nike tn It fits naturally in your hand and allows you to put even pressure on the cone without more stress on one side of your wrist, etc. nike air max 2014 I'm eager to give it a try. cheap fjallraven kanken My readers get to save! Get FREE Shipping at scrapearound.com/ Use code LU8FBEZREU2 at checkout. nike air max 90 pas cher http://usfamilyguide.com/coupons.php?bid=13171&dealid=3099 Many thanks to the folks at Scrape Around for sending me the samples so I could review them! I am not required to leave a positive review.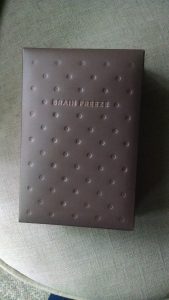 Book Title: The Brain Freeze Journal Author: Potter Publisher: Clarkson Potter My rating: 5 stars Purchase on Amazon here (click here)
Amazon Summary: This blank journal features a soft cover that mimics the chocolate cookie of an ice cream sandwich as well as dyed page edges and an exposed spine to complete the look of the chocolate, vanilla, strawberry goodness of an ice cream sandwich. nike dunk The interiors feature strawberry- and chocolate-colored lined pages. Fjallraven Kanken Big Sale To complete the package, the words BRAIN FREEZE are stamped in gold foil on the cover.
My review: I'll be honest.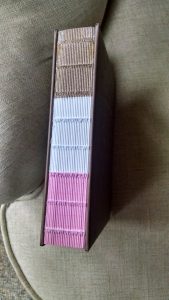 When I saw this online I thought it was kind of silly, but I was curious and because I love journals in general, I thought I'd give it a try. air max 90 femme It came in the mail yesterday and I was delighted, to say the least. Both of my daughters, who are also addicted to journal books, loved it too and we're actually fighting over who gets to keep it for themselves (mom wins – of course!). nike internationalist soldes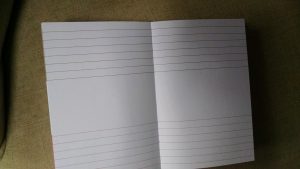 The size is perfect. Fjallraven Kanken Big It lays flat for writing so the fact that it's "chunky" isn't a problem for actually writing.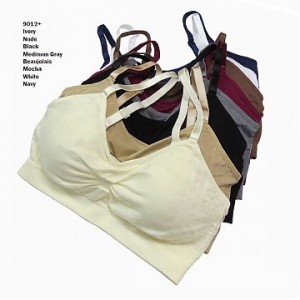 I love seamless, comfy bras.  Just what mamma needs for her busy days!  I love that you can get these bras in plus size too and they're great for many of my friends who have had breast cancer surgery.
Coobie Seamless Bras are ultra comfortable and versatile without sacrificing style. These affordable, stylish bras are seamless, one-size (comfortably fits 32A through 36D), available in 7+ styles and 50+ fashion colors and patterns. There is also a full size version fitting up to a size 42D. They are perfect for every day wear, yoga, pilates, new and nursing moms, sleep wear, and more! Coobie Seamless Bras also has a large following of mastectomy patients that love the soft comfort and pad pocket to insert a form. This line is truly a fit for all women!

Promotion: Save 25% on any order of $40 or more at www.shopcoobie.com
Promotion code: USFG25
Order yours today and don't forget to use the code!
Every once in a while moms need something just for them.  A cup of tea, a warm bath with a good book, a fun project that's quick, easy but really nice … something that she can jump away from if a toddler gets into a jam.  This just might be it.

Isn't that simple?  And beautiful?  Stampin' Up has always made high quality crafts that are make-able (is that a word) for the average mom.  I'm not crafty but I can do this.  And it WILL look good.  These would make excellent gifts or gift toppers.  I love it!
Shop STAMPIN' UP when you click here!
This post contains affiliate links.  I was not compensated in any way for this post.