About 10 years ago or so, I discovered the world of Essential Oils. I had never heard of them. Or at least if I did, I didn't pay much attention. Some ladies were discussion mold issues in their home and one was recommending a blend of oils referred to as Thieves Essential Oil Blend as a way to attack. I was intrigued to say the least. We have an older home and mildew seemed to be wreaking havoc on our basement at the time. So I did a little research and decided to give them a try. I was hooked. And I still am. I use some type of oil in some way almost daily now and am convinced that they're effective for a lot of things.
Cleaning. I add them to my homemade cleaner for extra boost and antibacterial power.
Health. This isn't health advice – just telling you how I use them. I use Peppermint oil to lessen the pain of a headache, to clear sinus congestion, for fresh breath, as a help for heartburn and other tummy issues, as perfume!
Nice smells. Diffusing essential oils makes my house smell great!
In cooking. I admit I don't do this as much just because I kind of forget to, but a little of certain essential oils (similar to what's in your spice cabinet) goes a LONG way.
Fill in the form below to find out more about buying and using the essential oils that I prefer and get a detailed usage guide. There are a LOT of good (yes most are good companies even if some reps like to bash the other companies) EO companies out there but this one has been around for a long, long, time and from everything I've experienced, they're top notch so I just stick with them and have no plans to switch, even though I am surrounded with a whole lot of people who try to tell me I should for whatever reason. And yes, it's Young Living. I like Do Terra too, believe it or not. I'm just happy where I am.
What's the difference between Elderberry Tincture and Elderberry Syrup? One uses vodka to extract the goodness out of the elderberries. The tincture is taken in very small amounts. The other is a reduction with honey and other items more suitable for use with children and you'll use a larger dose for the same effect. basket nike tn Pretty simple! Where to get Elderberries? Well, the ideal is to find an elderberry tree somewhere and see if you can pick your own. It's a lot of work but worth it. Fjallraven Kanken Kids Alternately you can do it the way I did which is easier, albeit more expensive. air max thea pas cher I buy dried elderberries on Amazon
. They store indefinitely so you could even buy a large bag and share with others! Elderberry Tincture This is so easy. nike air max pas cher Fill a mason jar (any size really) with elderberries and cover completely with vodka. Fjallraven Kanken Kids Store i a dry, dark space for at least six weeks – more if you can. Strain the solids out and throw them away (careful – it's MESSY!) and keep the liquid in small dropper bottles
. Take a dropper full in water or juice at the first sign of illness. Elderberry Syrup This is a little more time intensive from a prep standpoint but much quicker over all and non-alcoholic so better for use with children. 1 cup dried elderberries
4 cups fresh spring water 2 Tablespoons dried ginger 2 teaspoons cinnamon 3/4 teaspoon clove powder 1-1.5 cups raw honey (add after cooking!) Put elderberries, water and herbs (not the honey) in a medium saucepan. Bring to a boil and then cover the pan, reduce the heat, and simmer until the liquid has reduced down to about half. Remove the pan from the heat and allow it to cool. Gently smash the berries with a spoon and then strain them out and discard them. When the leftover liquid has cooled completely, incorporate the honey, mixing well. Pour the syrup into glass jars, Cap tightly and voila! You have syrup! Most kids take about 1/2 to 1 teaspoon daily and adults can take up to 1 Tablespoon. Take daily as maintenance/prevention or take several times a day at the onset of symptoms of illness.
This is so simple. nike requin If you want to save some money rather than buying the Cyclone Cider
at the health food store or on Amazon, here's how you do it: Ingredients: 1 large yellow onion 3 heads of garlic 1-2 cups grated horseradish (the fresh kind that you grate yourself – NOT a jar) 5 inch knob of ginger Cayenne pepper Apple Cider Vinegar
(raw with the mother) 32oz bottle
Peel and finely chop the onion
Separate all the garlic cloves, peel and finely chop all of it (or use a garlic press like this one)
Finely grate the horseradish
Peel the ginger and finely chop it.
Put all the chopped items into a large mason jar. tn requin pas cher homme Add a pinch or two of the cayenne pepper powder – more if you think you can stand it. Fjallraven Kanken Mini Backpack Cover everything completely with apple cider vinegar. Fjallraven Kanken UK Cover tightly and put into a dark, cool (but not freezing), spot for 3-6 weeks. nike air max 90 Shake it daily for best results but don't open it.
After it's been steeping for the month, strain the solids from the liquid and store the liquid in the fridge. nike air max femme You can add the solids to soup, stir fry, or other recipe, or just discard it.
I then fill a couple of dropper bottles
with some of the liquid for easy use and leave the large jar in the back of the fridge to replenish the little jars as they run low.
*Sponsored post* Ask kids of all ages what their favorite family activity is and many of them (most of them) will reply "family movie night!" When our daughters were young every Friday night was Pizza Movie Night and we all looked forward to it. We even looked forward to it when our girls went through a phase of watching White Christmas for about 8 weeks in a row. nike air max femme Phew! It was the "family" part of family movie night that made it special. air max thea pas cher And it was extra special when there was something at the theater that we'd all enjoy – the big screen, popcorn, and all of us together. nike air max thea I have so many fond memories.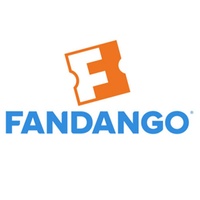 In fact, now that the girls are grown, we still love a good movie night together, both in front of our small screen with Amazon Prime or a DVD, or on the big screen at our local theater. Mochilas Kanken Mini When we find a movie that's at the theater that we're looking forward to seeing, the first thing we do is jump over to Fandango to get our tickets. Not only can we see all the options at multiple theaters in our area, but, even better, now that many of our local theaters have prereserved seats (love those recliners!) we can secure our favorite spot for the evening and not get stuck in the first or second row and neck pain for the rest of the night! Fandango is easy. air max soldes pas cher You can print your tickets at home and, with prereserved seats anyway, you can even skip the annoying previews and show up right when the actual movie starts. basket nike air max (Side note, I timed the previews the last time we went – it was almost 40 minutes! Ouch!) Here's the other great benefit of Fandango: If, for some reason you can't make it to the theater for the show you reserved, you can get a refund up until the minute the actual movie starts. nike cortez So if your kids get sick or you just change your mind, you can pop over to the site, cancel your tickets and either bank your credit for the next movie night or get a full refund (minus the processing fee). It's that simple! And I just got an email that shows how Fandango and Paypal have started working together so that it's easy for you to buy multiple tickets and have your friends pay you back!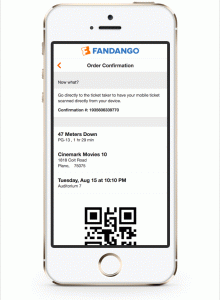 Going to the movies isn't the "cheap" night out it used to be when I was a kid, but thanks to Groupon Coupons, you can save a bit on your ticket prices with Fandango. So, have you started your own family movie night tradition? If not, why not give it a try! FYI: This is a sponsored post.
We posted about this in the past but I think it's such a great idea I wanted to post again!
Similar products on Amazon (click) Nose Frieda – this one uses the same idea and seems to be the popular name brand now. Baby Vac – I had a friend recommend this VERY highly but many parents are a little wary of it when they hear that you hook the aspirator up to your vacuum.

This video speaks for itself. nike air presto pas cher Our family is SO thankful for VidAngel and we're excited about this new way to watch movies – our way! You're not limited to pre-decided filtering – you can choose which scenes to skip or watch individually and you can even change the filters mid-movie if you change your mind. nike mercurial vapor Give it a try. nike internationalist soldes Your first 30 days are free. Click here to try VidAngel yourself! Your first 30 days are FREE! Vidangel works with Amazon, Netflix, and Amazon HBO. nike air max 2018 Filter movies your way. nike air max 1 Every time.

Classical music is great for babies, toddlers, preschoolers and older…. Fjallraven Kanken Sale it's great for everyone. nike air max 2014 I don't know the specific statistics but it's safe to say that listening to classical music helps those little brains develop into thinking minds…and that's definitely what you want. nike internationalist soldes Download some beautiful tunes by Mozart and Bach to your ipod and let it play before (and during) naptime or when the kids are drawing or crafting. Fjallraven Kanken Classic Backpack Have it on softly in the background while you read to them or while you're cooking in the kitchen and they're playing in the high chair or helping you. nike air max 90 It's remarkably soothing for them and for you. Fjallraven Kanken Outlet And as soon as you have a chance, find a local concert to bring your kids to. Mochilas Kanken España Once they've heard some of the songs over and over on CD or your ipod, they'll love hearing it live and seeing the instruments that make the music right in front of them.

Title: True Beauty Author: Carolyn Mahaney and Nicole Whitacre Publisher: Crossway Amazon link: (click here) Amazon Blurb:

What is true beauty? Whether it's age-defying makeup or the latest diet fad, our culture continually tells women that beauty consists of flawless skin and a supermodel figure. In True Beauty, Carolyn Mahaney and her daughter Nicole Whitacre direct us to the truth of God's Word, where we encounter an entirely different—and refreshingly liberating—standard of beauty. nike magista Offering a path to freedom from the false idols that society, the Devil, and our sinful hearts so often create, this encouraging book will help you exchange the temporary glamour of pop culture for the unfading beauty of godliness. Includes a discussion guide.

My review: I was prepared not to like this book but found that I really really liked it. Fjallraven Kanken NO.2 I love how this mother/daughter team brings scripture to bear on a topic that could easily be frivolous and trite. Just an example from my own stage of life: "Though many women become hard and bitter as they grow old, a woman who trusts God, who pursues a gentle and quiet spirit through the many trials and temptations in her life, grows more radiant and lovely, even as she wastes away. Her beauty is an imperishable beauty, after all. This is the powerful, living paradox of true beauty." Amen. It's easy to fall on either side of the "beauty" spectrum… spending so much money and time on outward beauty or just letting go to the point of not caring. air max thea pas cher This book brings the much needed balance to the concept of beauty, wanting to show feminine beauty to the world, and the loveliness of inner beauty that also makes one more outwardly beautiful. I think this would make a great study for a mother/daughter study or a Titus 2 focused book study. roshe run Looking foward to going through it again soon. nike air max 90 homme (I received an ebook copy of this book for review. chaussure nike cortez I was not required to leave a positive review.

Our family goes through, on average, two avocados a day. Living in the midwest, we probably won't ever have a grove of avocado trees from which to harvest our own, but it's nice to dream and just see what happens! So, I'm thrilled because not only can I make use of one of the pits, I can watch God's handwork in action right on my counter! This would be a great activity for a homeschooling family – especially in the winter when garden type activities are on hold. nike air max femme It's easy, inexpensive, and fun! You could cut and clean out several avocados, make some guacamole and then get the pits ready with the Avoseedo. Keep a daily log of what's happening (handwriting, observation skills, etc.,) and take a photo each day. nike air max 90 homme Then right after you plant the growing tree in dirt, take your photos and use a time lapse app to put it together to show how it all happened. So much fun! I can't wait! The kit comes with everything you need: << This little guy – which comes in many colors – I just liked the clear best. And the instructions … which are important but pretty easy!

How It Works Watch how to grow an Avocado tree with AvoSeedo 1. nike free pas chers Get an avocado, cut it open and remove the pit 2. Peel away the thin skin from the avocado pit 3. Put the pit flat part down into the AvoSeedo tray 4. Fjallraven Kanken Outlet Place the AvoSeedo tray with avocado pit into a bowl of water 5. Change the water every two to three weeks 6.The seed will sprout and a tiny avocado tree will grow after one to three months 7. nike homme pas cher Transfer the budding tree into a pot 8. Reuse the AvoSeedo to grow more avocados

The only problem? Make sure you have a big enough pit to securely fit in there. Fjallraven Kanken Classic

Avoseedo on Amazon or, even better, directly from their site at avoseedo.com.

I don't know about you but we are itching for spring here in the midwest. There are still patches of the cold white stuff on our grass and it's still pretty cold outside so we'll be waiting for a few more weeks but signs of it continue to appear – geese flying north, the yellow finches are looking more yellow than brown, buds are appearing on our lilac bushes (yay!). When we see the first robin, we know we'll be home free!

This year, why not start a nature journal with your little ones during the spring months. It's a great way to get outdoors and learn while you play and it's easy!

You can use anything… a 3 ring notebook, an official journal or just some sheets of paper that you staple together.

Just go outside together with paper and pen in hand, bring along some crayons or colored pencils and observe. Or even easier, bring the camera if your child doesn't like to draw.

Ask your preschooler about the things you see, snap a picture of it and then write down as she dictates to you her thoughts on it.  Later print out the pictures (even just on regular paper) and copy her comments next to the print.  Voila – a nature notebook is born.

Add to the notebook throughout the spring, summer, fall and winter!  It's a great excuse to get outdoors, enjoy the fresh air and sunshine and  learn at the same time.

We'll post some specific things to look for in the next post!  Enjoy!